A Publicity Company
Demo That Got The Deal ™ Radio
demodeal@yahoo.com
Listen to Non-Visual Radio Friday nights 8 pm on www.activatemedia.org
a few quotes:
Established in 1976, the Boston Globe calls Joe Viglione "Boston's hardest working underground impresario." WBCN Program Director stated "The hardest working man in Boston Rock and Roll" at a dinner with Pete Shelley of the Buzzcocks.
Former business partner and former #1 DJ in Boston when he was at WZLX, Harvey Wharfield wrote this: Thu, Feb 3 2022 at 9:56 AM "Joe…Whoever coined the phrase" "The hardest working man in show business !"NEVER FORESAW A GUY LIKE YOU !"
DJ Lou Spinnazola on the 2 part Jimi Hollis interview: 8 pm Friday Feb 4 2022 "What a great interview. You guys are great together. Joe is a fascinating guy who truly loves music. He's an encyclopedia of music and an inspiration to dig deep into more music. And I am blown away at you guys mentioning me in the interview. I am flattered at all the kind words! "
I love the chemistry you and Joe have got going. Joe is such an amazing guy. He's always busy doing what he loves. The way he's rattling off the names and relationships is going to take more listens to get all the gems. Outstanding! Thanks for a great interview, guys!" Lou Spinnazola
ALVIN LEE'S ZOOM!
Alvin Lee, George Harrison and Deep Purple's Jon Lord…such an HONOR to work this CD! Top 25 regionally in Billboard, 1992, when they had regional charts! Thanks to WBCN, WCGY, WBOS!
Promotion by Joe Viglione, A & R Northeast, Domino Records, NYC 1992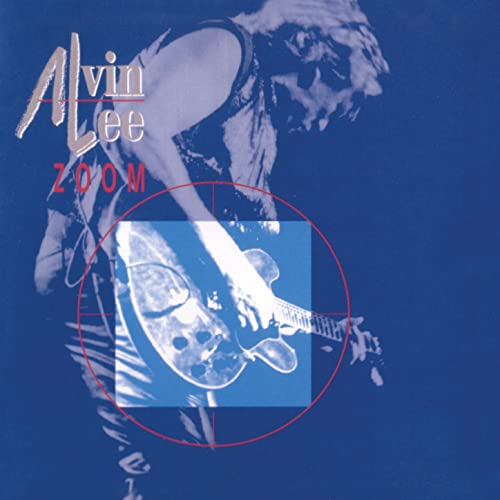 Legendary Bobby Hebb, composer of "Sunny," co-writer A Natural Man, Grammy-winner, genius, and good friend.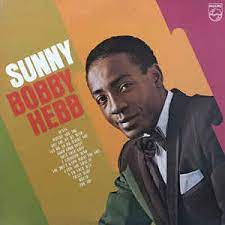 YOU'VE GOT ONE HELL OF A PUBLICIST"
IMPRESARIO BILL MILLER…
THE MAN WHO BROUGHT ELVIS TO VEGAS
FATHER OF ROLLING STONES PRODUCER
JIMMY MILLER
SEE JUST SOME OF JV'S WORK OVER THE PAST 46 YEARS
HERE
https://clubbohemianews.blogspot.com/2022/01/arguably-best-record-promotion-for.html
… from Bon Jovi's first Boston show to Tesla's SIGNS on Geffen Records, Extreme when they were The Dream, to Rolling Stone Mick Taylor's Stranger in This Town CD and Hard Rock Cafe Show, Alvin Lee of Ten Years After with George Harrison and Deep Purple's Jon Lord, and so many more, Ian Lloyd's Stories, Spanky and Our Gang, Buzzy Linhart and Moogy Klingman writers of "(You Got to Have) FRIENDS" (Bette Midler's signature tune,) Moulty and the Barbarians release of rare music on my Varulven label and Moulty's p.r. for The TAMI show DVD (featuring Beach Boys, Rolling Stones, Supremes, Lesley Gore, etc,) Rusty Kershaw with Neil Young, Mercury and Pye singer Jo Jo Laine and The Firm featuring Sting and Andy Summers of The Police (Jo Jo on PYE)…as well as Ray Fenwick of Fancy (Jo Jo on Mercury,) Denny Laine of the Moody Blues/McCartney and Wings (Hard Rock Cafe show in Boston,) Danny Klein of the platinum-selling J Geils Band, Moe Tucker and Willie Alexander of The Velvet Underground, Grammy winner Bobby "Sunny" Hebb, legendary platinum songwriter Harriet Schock produced by Beach Boys/Andre Previn producer Nik Venet, legendary blues singer Genya Ravan, Ferron, Theresa Trull and Barbara Higbie, opened for Phranc (Gay Pride Worcester, 1998,) represented and promoted Spirit Featuring Randy California and Ed Cassidy and their TIME CIRCLE on Epic/Sony, Rock and Roll Hall of Fame Artist Marty Balin of Jefferson Airplane/Jefferson Starship, Wayne Wadhams and The Fifth Estate (the highest charting Wizard of Oz song in the 1960s with "Ding Dong the Witch is Dead") John Mooney with Ivan Neville, Hubert Sumlin (with Keith Richards, David Johansen, Levon Helm, James Cotton, Eric Clapton) …production and promotion of Grammy Winner Buddy Guy (1986/1987) featuring Nils Lofgren, Aerosmith's Joe Perry and Genya Ravan, promoted Tony Rocks – guitarist for Jonzun Crew and on record — New Kids on the Block, Peter Wolf —both featuring the magic of Tony Rocks, managed Michael Jonzun's Mission Control studio in 1988 (New Kids, Jonzun Crew) working with Bonnie Bramlett (of Delaney and Bonnie) and Danny Sheridan, as well as Nu Cliche and Pure Passion; production consultant on a Buzzcocks live album featuring Pete Shelley on R.O.I.R. cassettes, edited Willie Alexander's Greatest Hits with Karen Kane at Euphoria for New Rose Records, promotion for Australia Sun Records (Audioscam featuring Brian Pitcher and Brad Wallace, David Hudson with Irene Cara (of 80's hits "Fame," Flashdance (What a Feeling) notoriety,) Jamaican artists Spanner Banner (brother of Richie Spice, Meta and the Cornerstones, as well as New York's Stacie Rose, Peter Calo and many, many more, of course. Built "Sunny: The Bobby Hebb Story" boxed set over a five year period. Write content for http://www.bobbyhebbstudio.com
CHECK OUT BOBBY HEBB'S HISTORICALLY IMPORTANT (AND FUN) WEBSITE 
EDITED BY JOE VIGLIONE
Quoted in New York Times (Hendrix) Boston Globe (Hendrix) Radio & Records (Ian Hunter's Rant)
*
Joe Viglione / Varulven Records
P.O. Box 2392
Woburn MA 01888
tel 617 899 5926
http://www.joeviglione.com
http://www.visual-radio.net
email: demodeal@yahoo.com
The Demo That Got the Deal Radio Show ™
#JoeViglioneMedia has promoted some of the greatest rock and roll artists in history.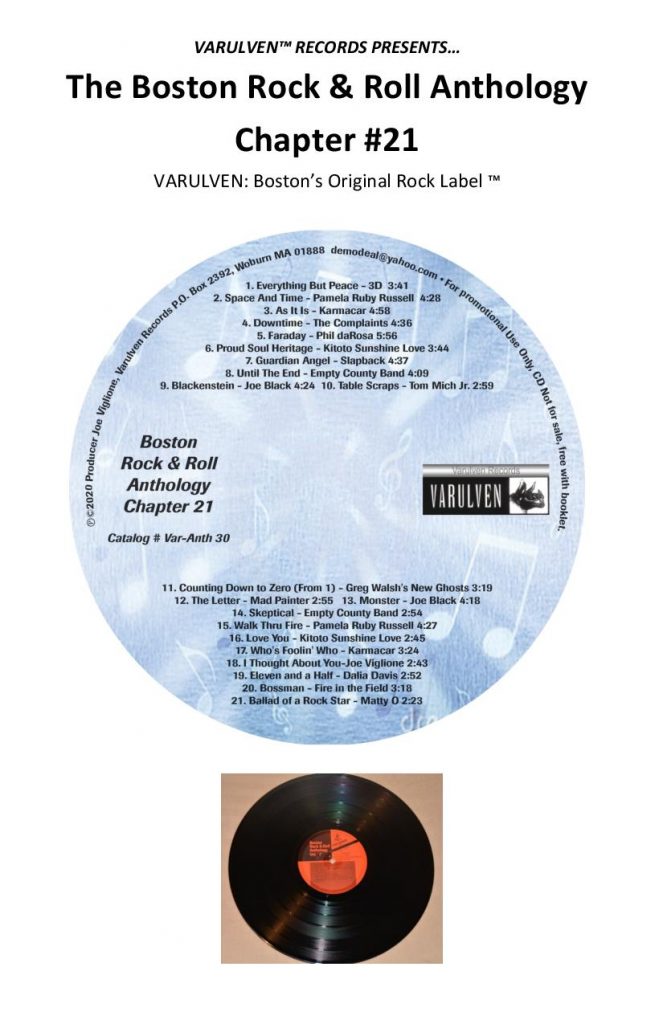 Facebook
https://www.facebook.com/JoeViglione/
Instagram
https://www.instagram.com/joeviglione
Twitter
@JoeViglione
https://twitter.com/JoeViglione
Instagram 2
https://www.instagram.com/viglioneJoe/
Main website
http://www.joeviglione.com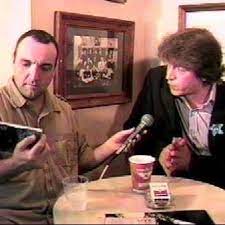 with Mick Taylor, Rolling Stone
with Burton Cummings, The Guess Who
with Dennis Lehane, author
with Felix Cavaliere, the Rascals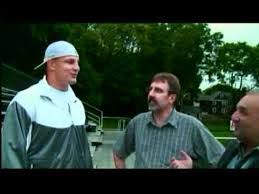 Rob Gronkowski, Bob Hydlburg and Joe Viglione
with Peter Noone, Herman's Hermits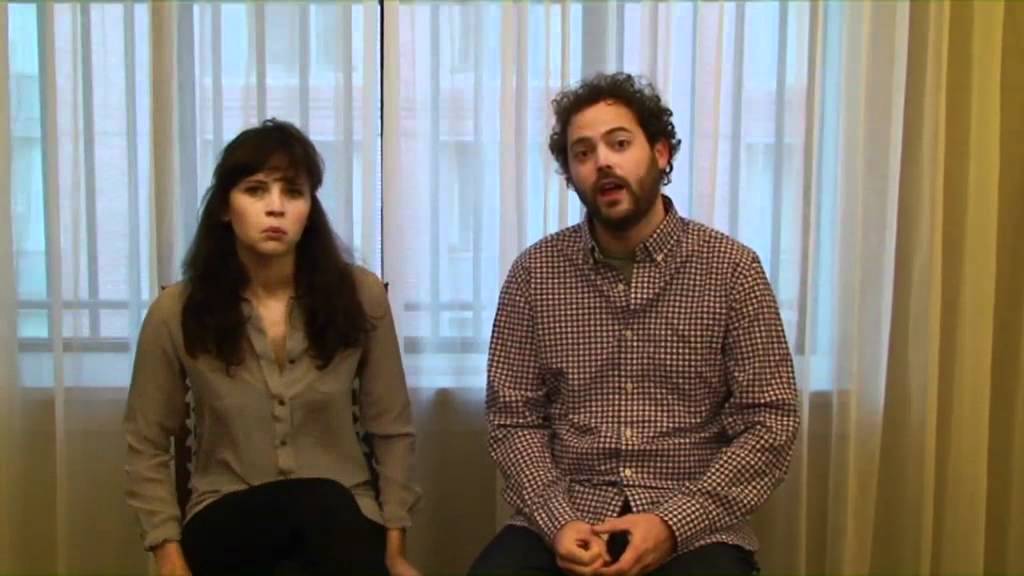 actress Felicity Jones, Star Wars Director Drake Doremus
on Visual Radio
with Sarah Karloff, daughter of Boris Karloff
with Brad Meltzer @ BookExpo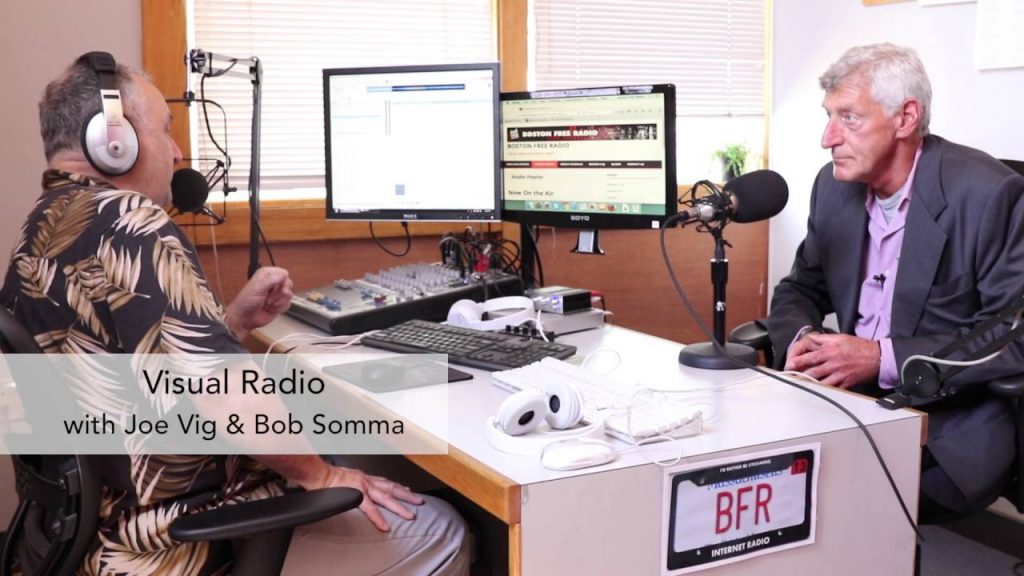 with Judge Bob Somma Editor of Fusion Magazine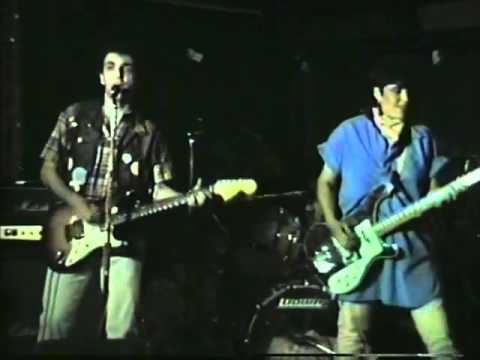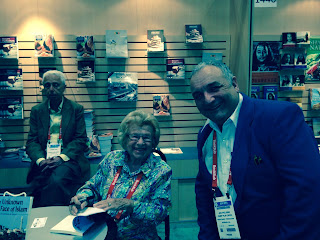 with Dr. Ruth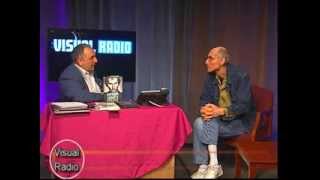 with Anthony James, actor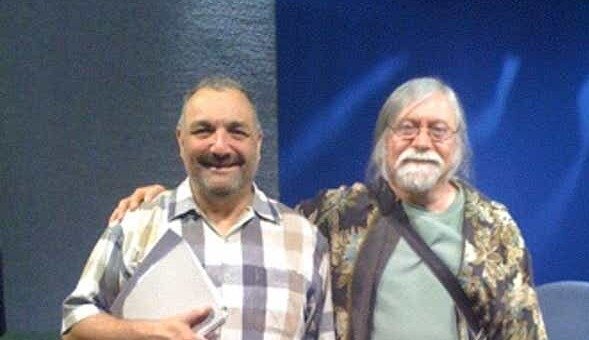 with Norman Greenbaum Spirit in the Sky in Malden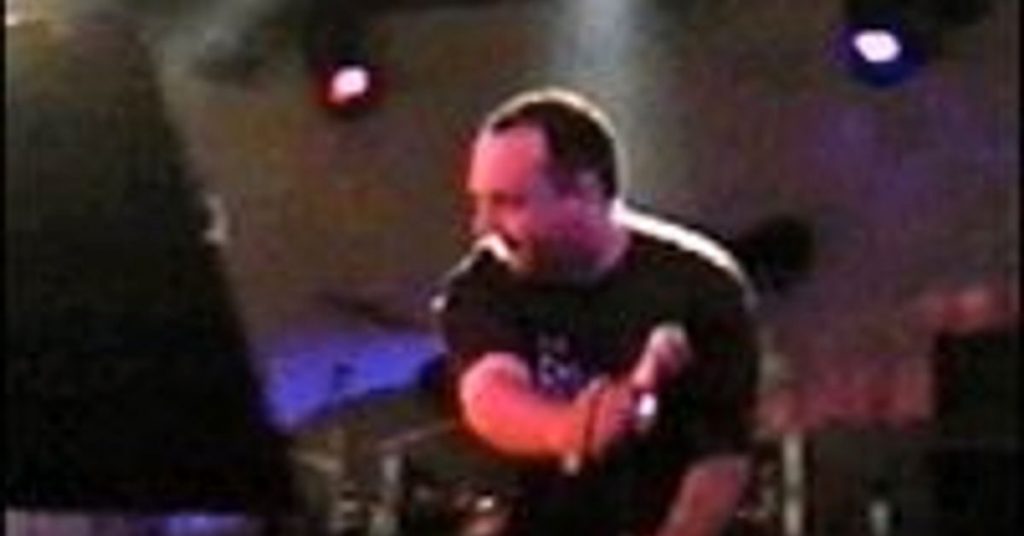 49th Show @ The Paradise with Denny Dias of Steely Dan/guitar John Morelli of Cyndi Lauper/drums
1985 Joe Viglione promoted Bon Jovi's first Boston show in Paradise with Jet Screamer, Smuggler and Dorian Grey
Harvey Wharfield (blue jacket,) Paul Lemieux (white shirt, red tie,) both of WZLX radio. I was Mr. Wharfield's business partner at Mentor Music Group, and when he went to WCGY I produced the Boston Music Showcase (from 1991-1993,) was ad rep for CGY and consultant to PD Steve Becker.
Jo Jo Laine gives Hard Rock Cafe a GOLD record award from WINGS, "With a Little Luck" (P. McCartney)
with Henry Alex Rubin, Director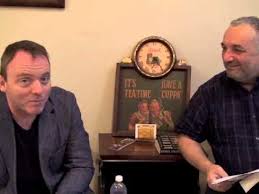 Author Dennis Lehane returns to Visual Radio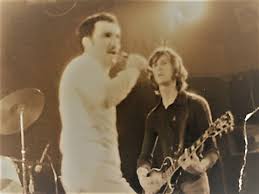 Joe Viglione @ The Paradise Paul Lovell on guitar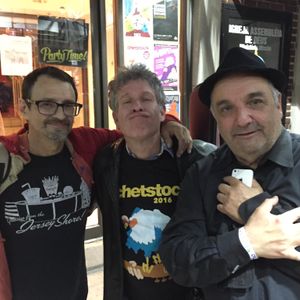 Joe Harvard, Frank Rowe, Joe Vig Builders of Boston Music Scene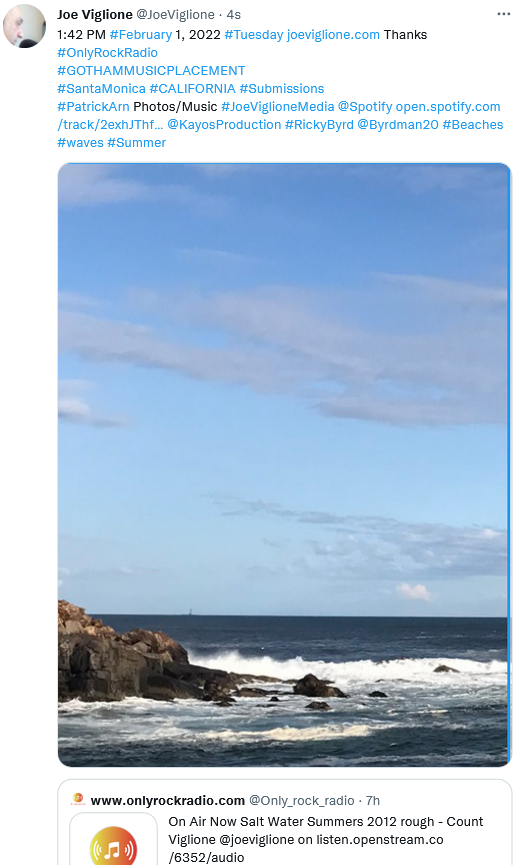 Photo Joe V 9/10/21 York Beach Maine
Harriet Schock Platinum album for Helen Reddy's Greatest Hits, I had the honor of working promotion on Harriet's ROSEBUD CD produced by Nik Venet https://harrietschock.com/songwriter/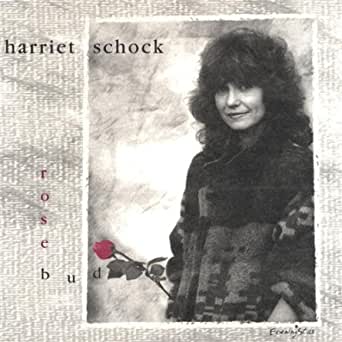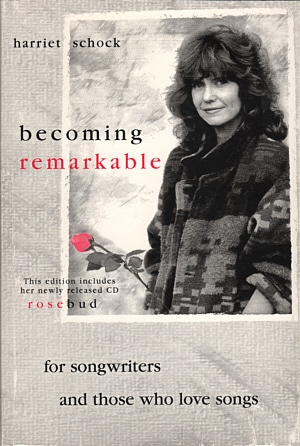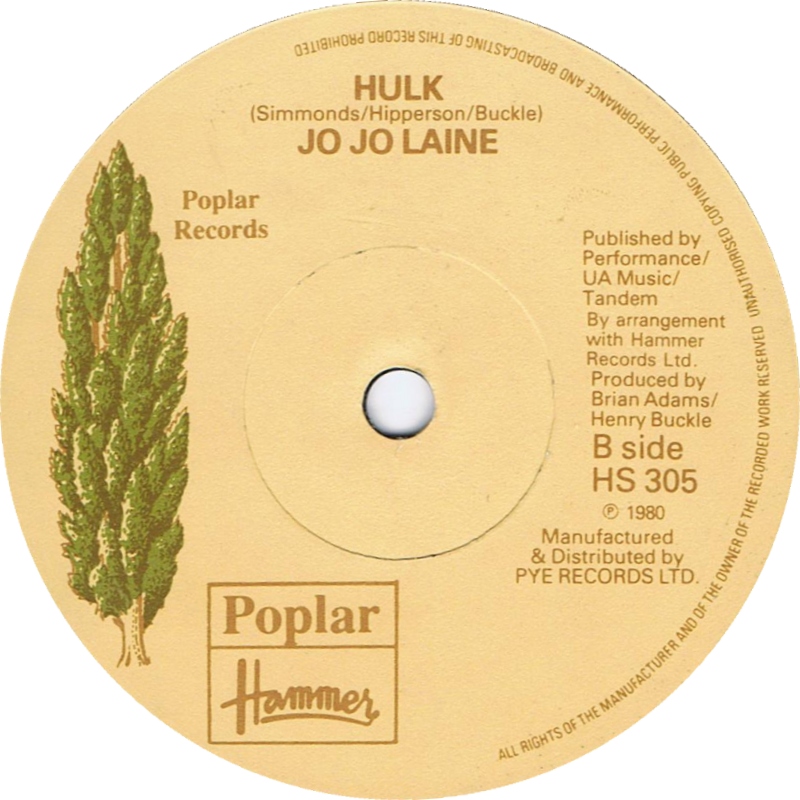 JV Recorded the Second to Last Show of Velvet Underground May 27 '73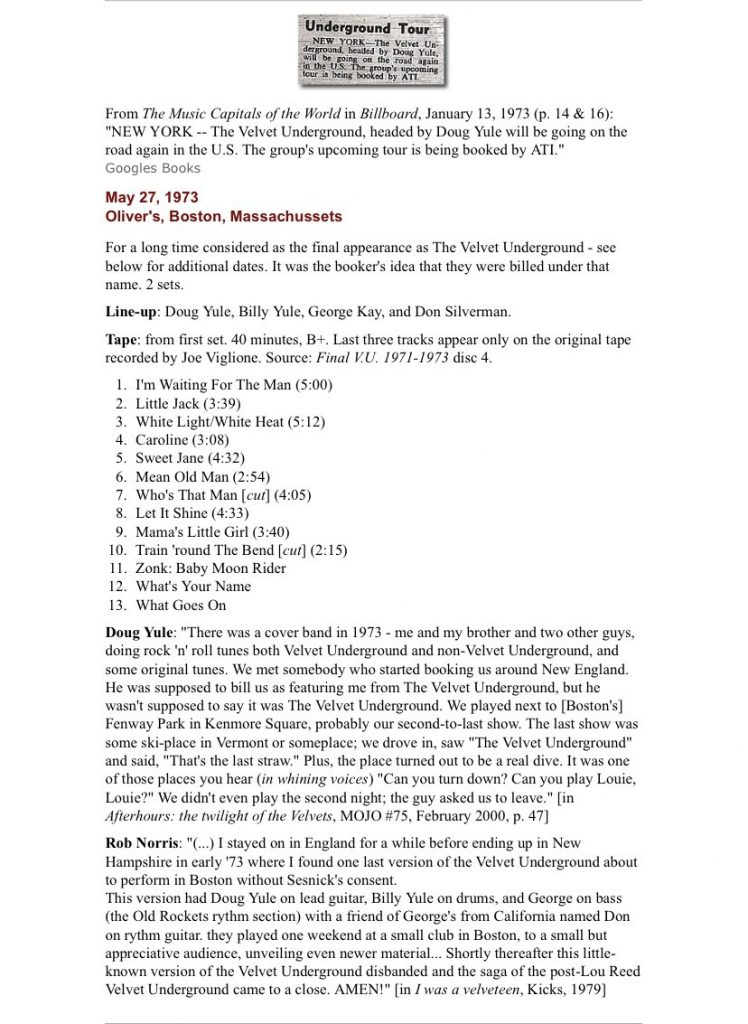 Moe Tucker's first solo 45 ever, and subsequent E.P. released on Varulven 1980, 1985 Another View. That was my title hijacked by Polygram for the follow-up to VU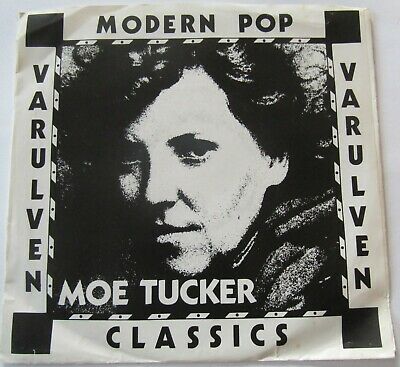 In 1995 I managed Spirit's Ed Cassidy and Randy California. Connected EPIC Records with Randy for the release of TIME CIRCLE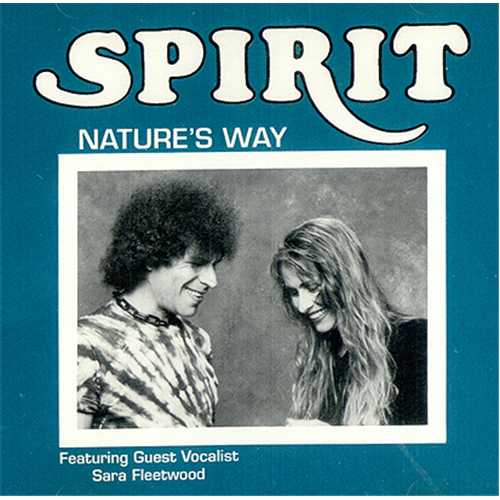 JV put the Nature's Way E.P. together with Randy and Ed via CD Review Magazine's Wayne Green
LINER NOTES TO DIFFERENT ALBUMS
ANDY PRATT'S FIRST ALBUM ON POLYDOR, RECORDS ARE LIKE LIFE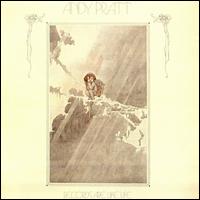 https://jvlinernotes.blogspot.com/2005/01/records-are-like-life-andy-pratt.html
RECORDS ARE LIKE LIFE Liner Notes
Polydor 24-4015 Stereo, Records Like Life, was produced by Andy Pratt and Aengus for Amphion Productions, Inc. It's an eight song collection clocking in at a little over thirty-nine minutes featuring "Bella Bella", a tune that was part of Andy's live set, and the title track "Records + Records (Records Are Like Life)" . In a June 1976 review of RESOLUTION by
Peter Herbst published in The Boston Phoenix he states "1971's RECORDS ARE LIKE LIFE (Polydor) stirred nary a ripple and is now lost to time (though Pratt has recently regained the masters)" while a July 3 1973 published interview with Ben Gerson notes: "After college came RECORDS ARE LIKE LIFE, the master of which Pratt's shrewd manager Nat Weiss has
purchased from Polydor in order to avoid Polydor's capitalizing on Andy's Columbia success by re-releasing it. Now Pratt, Weiss, and his producer ex-Earth Opera John Nagy can decide what they wish to do with it –re-release it themselves, re-cut some of the songs, or forget about it. " "It may be a masterpiece, it may be swill" " ponders Andy's road manager Buzzy. " "Whatever it is, we own it." " Earlier in the interview Gerson begins the piece by saying "For the past three years Andy Pratt has been an intriguing local rumor, having release in 1970 a Polydor album entitled RECORDS ARE LIKE LIFE whose 5,000 copies soon wound up in the
grooveyard…"
It was these early articles which put the fan on a mission: this writer had to find this lost artifact. In the days before Ebay and Gemm sites on the web which bring little record stores from around the world into your home via the world wide web one had to sift through hundreds of recordings in dozens of stores before uncovering hidden treasure. And RECORDS ARE LIKE LIFE lives up to expectations – it is a tremendous early work by Andy Pratt adorned with an off-white cover featuring a cherub on a frosty jungle high wire on a mountainside with sun rays
shooting down at a right to left angle. No credit is given to the cover artist, though a David Jenks photo with three musicians starting with a very young Andy Pratt is itself a work of art, the youthful faces peer out from the back cover in single file, but placed perfectly in the square. Drums and percussion by Rick Shlosser, Bill Elliot providing a bass and vocal on "Mindy" as well as a string arrangement on "Low Tide Island" with a Steve Crump guitar on "Bella Bella" Hindsight is always 20/20, and with over thirty years since this work was created and released, it is easy to speculate – the record should have been left in circulation – Polydor "capitalizing" on Andy's Columbia success could only help him build a following – when Sonny And Cher found their 1964 recording "Baby Don't Go" resurrected and going Top 10 just six weeks after their
breakthrough hit, "I Got You Babe" hit #1, it helped make them the hottest of commodities. It would be a year and a half until they hit the Top 10 again – so that early record not only provided them with momentum for concert performances, it has made their Greatest Hit collections so much more fun. And as the Grateful Dead learned through allowing tape
trading, the more material the fans have, the bigger the following. Again, this fan becoming obsessed with finding a copy (he actually found three, two with a cover, one with just an inner sleeve), proves that when the public hears a sound they like, is turned on to an artist who
makes a positive impact in their lives, they want more of his/her work. They want to explore the sound and the individual crafting that sound. This fan also recorded Pratt at Paul's Mall and taped his concert at that venue off of the radio. "Avenging Annie" opened doors for Andy
Pratt, and to this day people remember how amazing its sound was, but how it lent itself so well to radio. "Bella Bella" would have been the perfect follow-up on a production which has the same flavor as the Columbia disc, much more so than the refined Arif Mardin productions
that are RESOLUTION and SHIVER IN THE NIGHT and the Eddy Offord (Yes –
Emerson, Lake and Palmer) gloss of MOTIVES. In another interview from THE REAL PAPER
printed in 1976 around the time of the August 29th free concert on City Hall Plaza in Boston, it is said of the artist in regards to this album that it is something "he now denies nearly categorically." Wow. Times change, and over three decades have elapsed since Andy Pratt
recorded this rare and beautiful gem of a disc. The fan who sought out the pearl of great price had the honor of having his review published on AMG as well as Rolling Stone.com. In that review the disc is called "a lost treasure. This is Pratt at his most innocent, with vocals that sound otherworldly and songwriting that is way ahead of its time." The review also describes Andy as a ( more orthodox) "doppelgänger" of pianist/vocalist Willie "Loco" Alexander
and goes on to describe the songs – citing "Wet Daddy," "a charming guitar/percussion ditty", "Oliver" an indication of where Pratt would take his music: elegant piano, double-tracked vocals, and a unique melody and "Low Tide Island" "a truly extraordinary (and haunting) song with the ttitle track bringing things back to the jazz/pop that is Andy Pratt's forte. The decade after this music was made saw the music business becoming more business than music. With manufactured sound as well as fabricated artists proliferating like snowflakes a work such as RECORDS ARE LIKE LIFE can be viewed for exactly what it is, a pure artistic statement that continues to entertain – and that is more useful than much of the material being forced on the market today. It has stood the test of time. If the Columbia album was the Messiah of Andy Pratt's work, RECORDS ARE LIKE LIFE is its John The Baptist. The references are not made as a nod to Pratt's Christian albums, only to put this collection of songs in its proper context. The Andy Pratt album on Columbia is a major work that has yet to get its due. It is worthy of a Grammy, and RECORDS ARE LIKE LIFE is the work that came directly before it. There is much insight into the artist on this recording. Buzzy Linhart (no relation to Pratt's aforementioned road manager referenced above), co-author of Bette Midler's theme song, "(You Got To Have) Friends" – Top 40 in November of 1973, fell in love with the title of
this album when he heard about it on the phone in April of 2003, when these liner notes were being composed. Both men were flirting with major success in 1973, and both are revered in musical circles. RECORDS ARE LIKE LIFE is one of those artifacts that truly reflects its title – and lives up to its legend.
joe viglione
april, 2003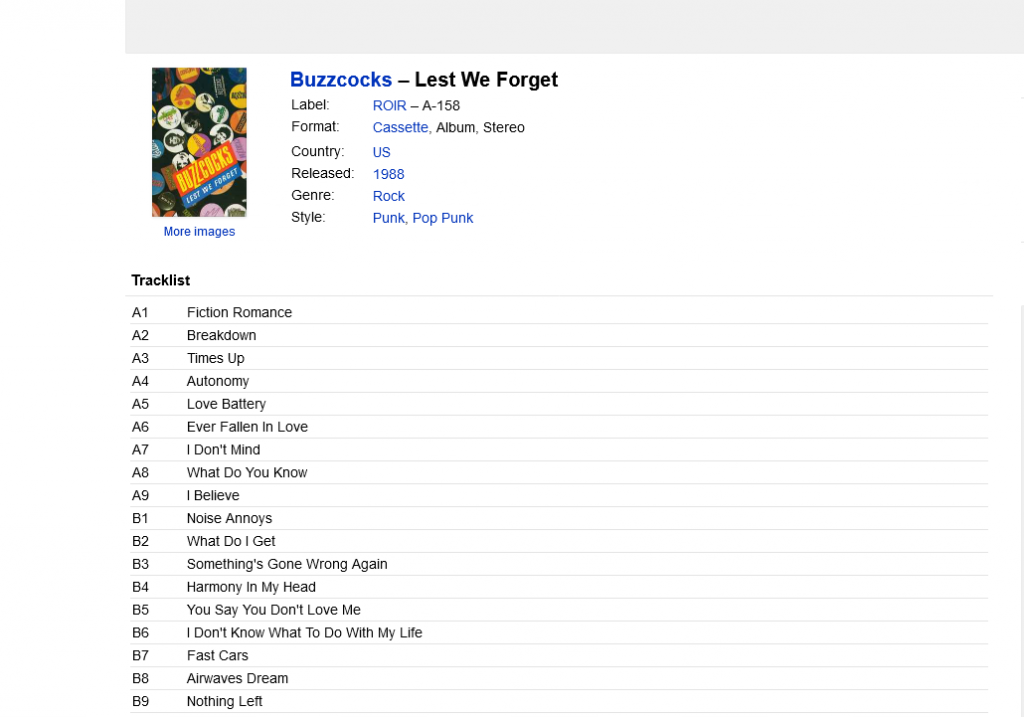 Production Consultant Joe Viglione wrote this review in 2002:
While The Buzzcocks were on tour in 1979 and 1980, Joan McNulty, the publisher of their official fan magazine Harmony In My Head (and then girlfriend of singer Pete Shelley,) taped all their shows on cassette the way Judy Garland's husband Mickey Deans recorded her final shows. McNulty and this writer captured dozens of Willie "Loco" Alexander / Richard Nolan and Third Rail performances prior to her touring with the Buzzcocks.
Decades after these cassettes were made their value is obvious. After lengthy legal haggling between 1982 and the date of release, 1988, Neil Cooper of Reach Out International Records was able to issue this very worthwhile series of 19 songs culled from various live performances on the tour.
Who better to compile the music than the woman who gave attention to the group before anyone else in the U.S.A.?
The bevy of tapes were brought up to Blue Jay Studios in Carlisle, Mass., the place where The Joe Perry
Project, Aimee Mann, Phil Collins and others worked, and the material was transferred from the master
cassettes into organized form.
There are tons of Buzzcocks favorites here, energetic versions of "What Do I Get?," "Fast Cars," "Airwaves Dream," "Fiction Romance," "Somethings Gone Wrong Again," all preserved
for the ages, presented with love and care by someone who knew their music as well as the band itself. Boston, Chicago, Minnesota, New Jersey, Providence, RI, New York and Birmingham, UK are all represented with songs from their respective concerts.
As The Doors release all the live tapes from their archives, and artists from Frank Zappa to The Velvet Underground and Jimi Hendrix have their concert tapes being issued to acclaim and sales, Joan McNulty's efforts can be viewed as pioneering.
Decades after it was conceived and released, Lest We Forget is as pure a document as you'll find on the tour of a vital power pop band. The recording quality is not state of the art, but that adds to the charm.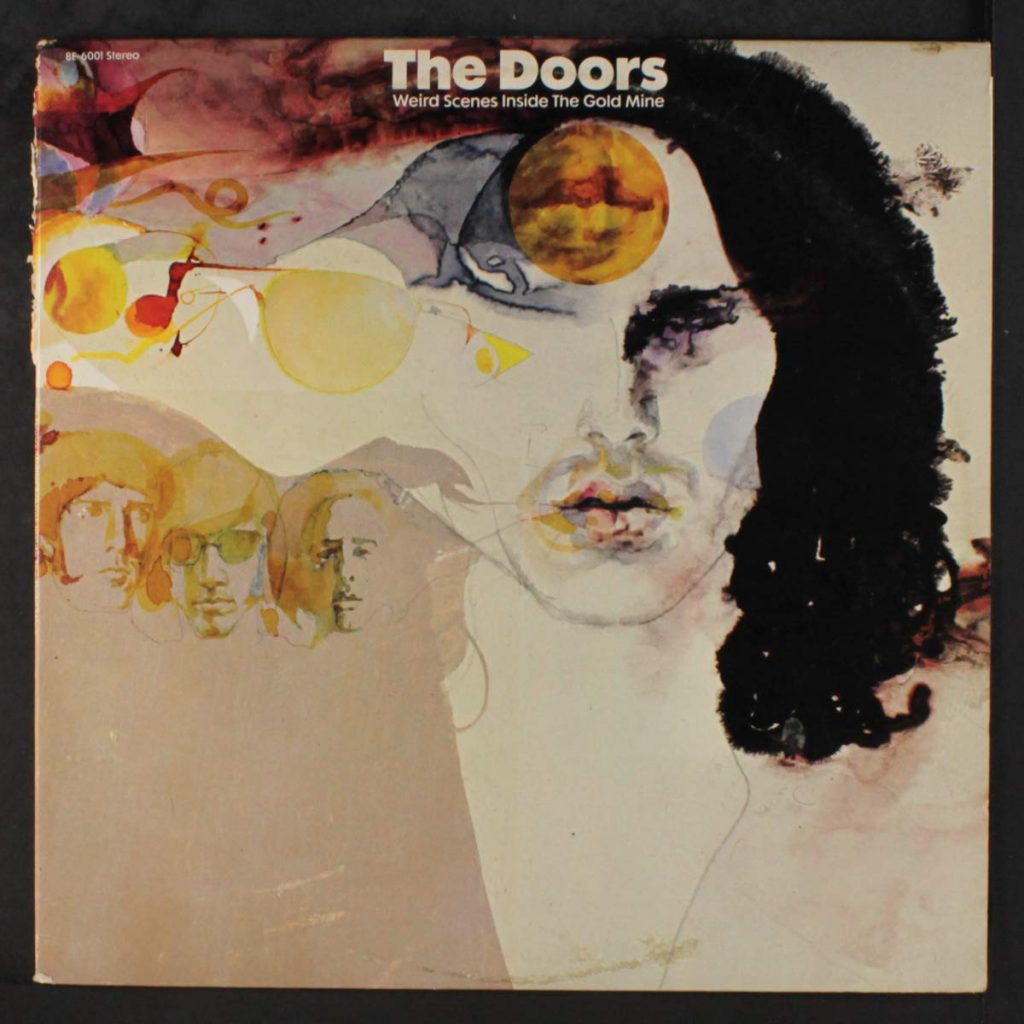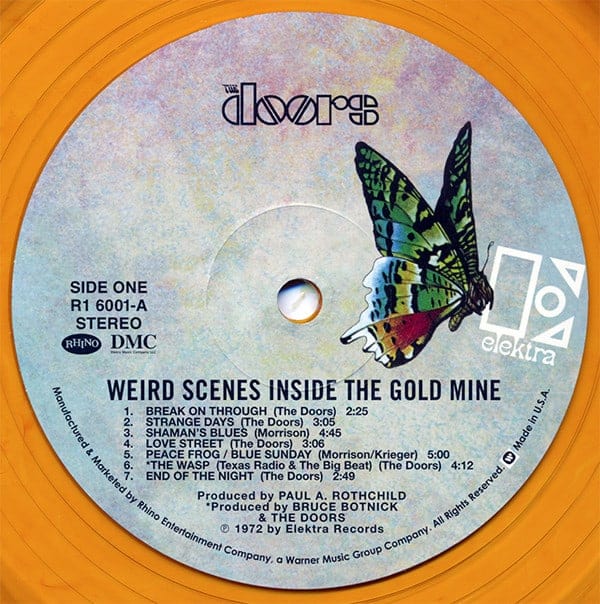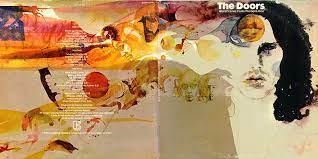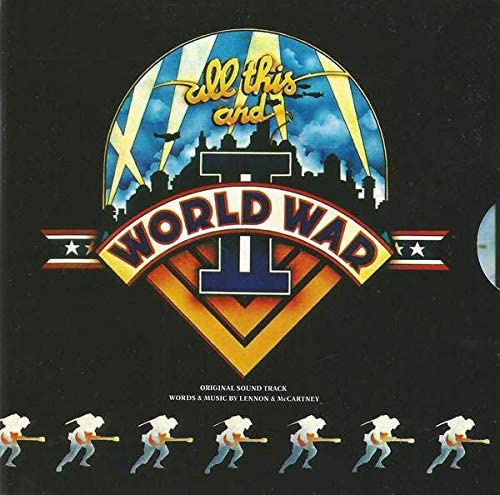 All This and World War 2 Russ Regan's Beatles' Tribute
Thanks AudioAsylum.com for reprinting my review All This and Worlds War II
ALBUM REVIEW
Record executive Russ Regan, instrumental for his behind-the-scenes work with Harriet Schock, Genya Ravan, and producer Jimmy Miller, was involved in the creation of this soundtrack to the 20th Century Fox documentary film All This and World War II. Produced by Lou Reizner, the London Symphony Orchestra and the Royal Philharmonic Orchestra, arranged by Wil Malone and conducted by Harry Rabinowitz, back up an amazing array of stars on Beatles covers. What this is, truly, is one of the first Beatles tribute albums, and it is extraordinary. Peter Gabriel performing "Strawberry Fields Forever should be a staple on classic hits radio stations. It's a natural, but how about David Essex doing "Yesterday," Leo Sayer on "Let It Be," or the Four Seasons interpreting "We Can Work It Out"? Where the dismal soundtrack to the film Sgt. Pepper's Lonely Heart's Club Band had hits and misses, this is a very cohesive and impressive work of art. The Brothers Johnson re-create Hey Jude, and its soulful reading is not what Earth, Wind and Fire did to "Got To Get You Into My Life" — their Top Ten 1978 hit from the Sgt. Pepper soundtrack — but it is just as cool. In 1994 BMG released Symphonic Music of the Rolling Stones, which had Marianne Faithful sounding like Melanie Safka on "Ruby Tuesday" (or is it the other way around) and Mick Jagger re-creating "Angie," but that was 18 years after this, and doesn't have the marquee value of this double-vinyl LP chock full of stars. This is four sides of orchestrated Beatles, with the Status Quo, Ambrosia, and Bryan Ferry on a version of "She's Leaving Home" that was meant exclusively for him, as is Helen Reddy's take on "Fool on the Hill." Leo Sayer gets to do "The Long and Winding Road" as well as "I Am the Walrus," while Frankie Valli does "A Day in the Life" to augment his Four Seasons track. It is nice to see Jeff Lynne and Roy Wood on the same album again, Wood with "Polythene Pam"and "Lovely Rita," future Beatles co-producer Jeff Lynne cutting his teeth on about seven minutes of "With a Little Help From My Friends"/"Nowhere Man." Tina Turner reprises her classic "Come Together," Elton John, of course, has to weigh in with "Lucy in the Sky With Diamonds," while the Bee Gees are spread out over the record doing bits and pieces of the Abbey Road medley, "Golden Slumbers/Carry That Weight" on side one, less than two minutes of "She Came in Through the Bathroom Window" on side two, and two minutes of "Sun King" on side three. Frankie Laine, Status Quo, and a delirious Keith Moon add to the festivities, but it is the Peter Gabriel track which gets the nod as the over-the-top performance here; Moon's rant is so out-there and off-key it disturbs the momentum. We have to give him a pass, though. It's Keith Moon, and he never made it to 64! Keep in mind that, two years later, the Bee Gees, Helen Reddy, Frankie Valli, and Tina Turner would show up in the Sgt. Peppers Lonely Heart Club Band soundtrack and film as well, so maybe this is where the idea for that came to be. Utilizing the Elton John number-one hit from two years earlier, "Lucy in the Sky With Diamonds," insures that a Beatle is involved in this project, as John Lennon performed on that single under the name Dr. Winston O'Boogie, though it might have been interesting had they added the Royal Philharmonic to the original tape. Well, on second thought, maybe not. Still, it is a classic, classic album that deserves a better place in rock history, certainly more so than the aforementioned Sgt. Peppers Lonely Hearts Club Band soundtrack. Definitely worth seeking out.
Joe Viglione, All Music Guide
Joe Viglione is published in many of the AMG books. Here is the Google Books screenshot of some of my work in the All Music Guide to THE BLUES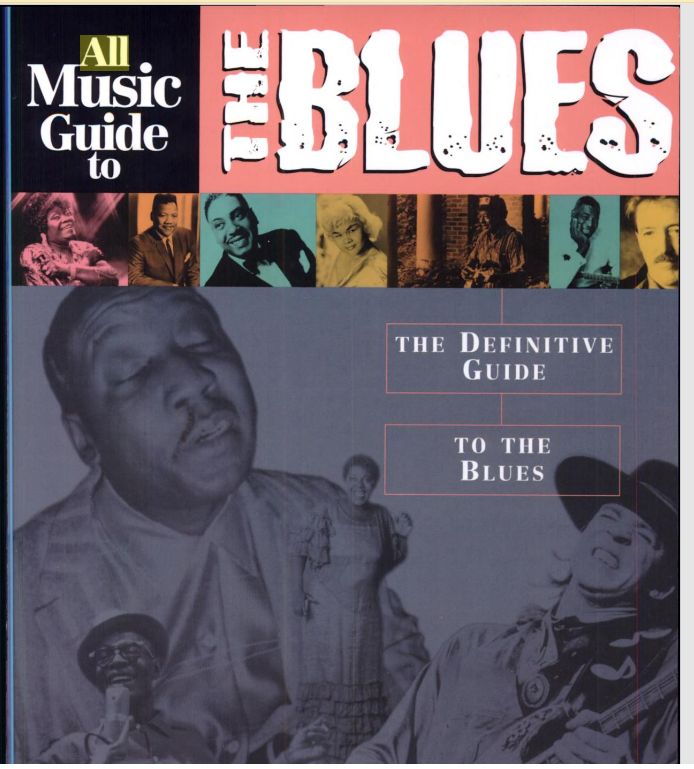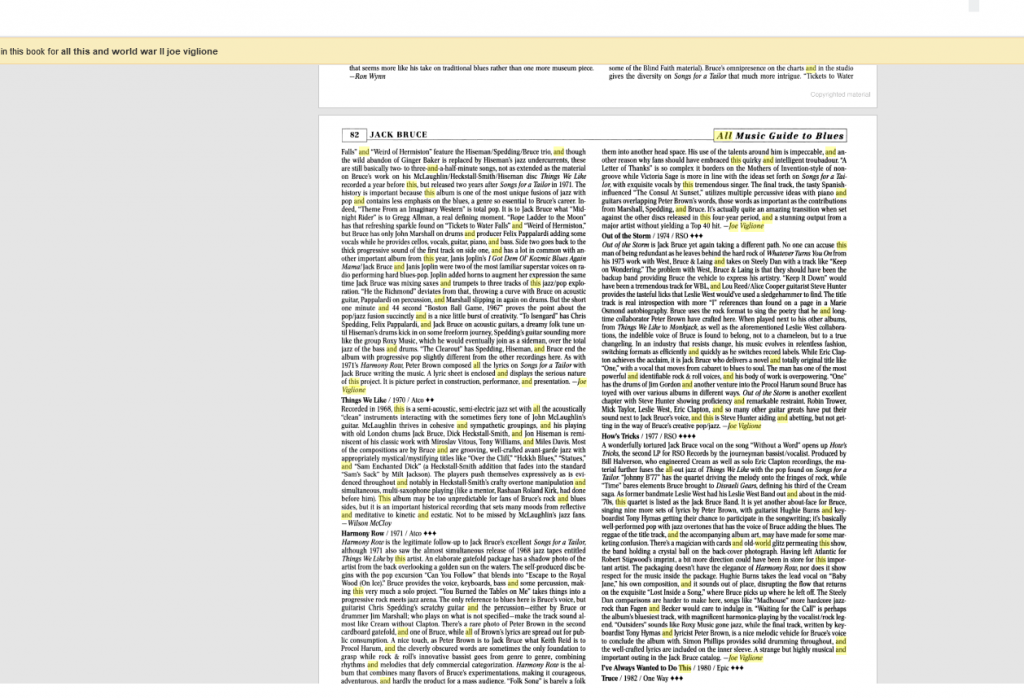 Lost review by Joe Viglione