http://jvlinernotes.blogspot.com/ Andy Pratt, Bobby Hebb, Genya Ravan and more liner notes from yours truly on that blog. Migrating them over here.
The liner notes to Bobby Hebb's SUNNY: THE DELUXE EDITION are currently being written.
Bobby Hebb's "Sunny" for Hip-O Select webpagehttp://www.hiposelect.com/catalogue_hebb.asp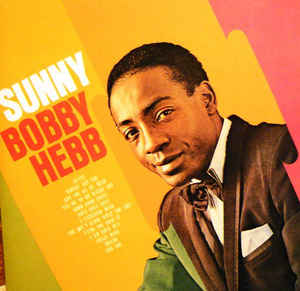 Bobby Hebb's "Sunny" (Philips 40365) has captivated generations with its immaculate melody and philosophy to always look at the bright side. Though many have speculated that Hebb wrote the song for God or for his brother and mentor, Hal Hebb, the singer has stated many times the tune is about a "sunny disposition." And though this one title loved by millions led to Bobby touring with The Beatles in 1966 and brought the Hebb name to prominence, the eleven other performances on the album are also of great substance and filled with entertainment value.
"Sunny" became a #1 hit in Cashbox Magazine and #2 in Billboard the week of Bobby Hebb's 28th birthday, July 26, 1966. Less than four months later track #7, "A Satisfied Mind", would break the Billboard Top 40. The song was a #1 Country hit for Porter Wagoner eleven years earlier, but more important to Bobby, it was in the repertoire of Roy Acuff, the man called "the king of the hillbillies." It was as a member of Acuff's band that Hebb appeared on the Grand Ole Opry A third hit from the album, "Love Love Love", was co-written by the album's producer, Jerry Ross along with Joe Renzetti, the album's arranger. "Love, Love, Love" (the flip side of "A Satisfied Mind) became a hit recording in England in 1972, six years after its initial release. The "Northern Soul" phenomenon started in Europe has also brought attention to this important work. "Crazy Baby" (Philips 40421) became a third release from the album with a brilliant non-lp B side co-written by the great Kenny Gamble and Jerry Ross, a song entitled "Love Me" which is a kind of second-cousin to "Sunny", if you will.
Kenny Gamble composed "You Don't Know What You Got Until You Lose It" with producer Jerry Ross, as essential as Barry Mann and Cynthia Weil's contribution on the album's shortest track, "Good Good Lovin' ", as vital as the legendary Van McCoy's album closer, the elegant and Drifter's-styled "For You."
Though in the new millenium Mr. Hebb is still the "song a day man", his vast repertoire was not tapped for the dozen tunes that appeared on his debut lp, in fact only "Crazy Baby" along with "Yes Or No Or Maybe Not" joined the classic "Sunny" as ideas from the singer's fountain pen. And though "Love Love Love" and "A Satisfied Mind" have shown up on various compilations and continue to get attention, it is "Sunny" that has maintained classic status being awarded the #25 position on BMI's Top 100 Songs of The Century. That organization credits "Sunny" with at least 5 million performances, wonderful acknowledgment for a composition that crosses genres and keeps finding chart action decade after decade. Cher and Georgie Fame had British hits with "Sunny", while Mieko Hiroto actually charted in Japan with a version prior to Bobby Hebb's rendition. Yambu found fame on the 1970s dance floors with this melody, as did Boney M. who hit #1 in Germany with "Sunny" in 1977. The Boogie Pimps sampled the Boney M. version in 2003 and hit with it in 2004..
Recorded by hundreds of artists from Vibraphonist Dave Pike to Frank Sinatra & Duke Ellington, Ella Fitzgerald, Pat Martino, Stan Kenton, Herbie Mann, Frankie Valli, Roger Williams and so many others, the song and this album have a secure place in popular culture. Hearing the composition as interpreted by others is fascinating and a treat, but it is Bobby Hebb's original "Sunny" with backing vocals by his friends Melba Moore, Nick Ashford & Valerie Simpson that endures.
(C)2004 Joe Viglione http://www.joeviglione.com
DID YOU KNOW? Thirty eight years after the world first discovered "Sunny", Hip-O Select is releasing it the week of the birthday of the creator of this great song (coincidentally, a man born in 1938). Thirty Eight years to the week when Sunny hit #1 in Cashbox.
Here's my review on AMG as posted on MP3.com
http://www.mp3.com/albums/85706/reviews.html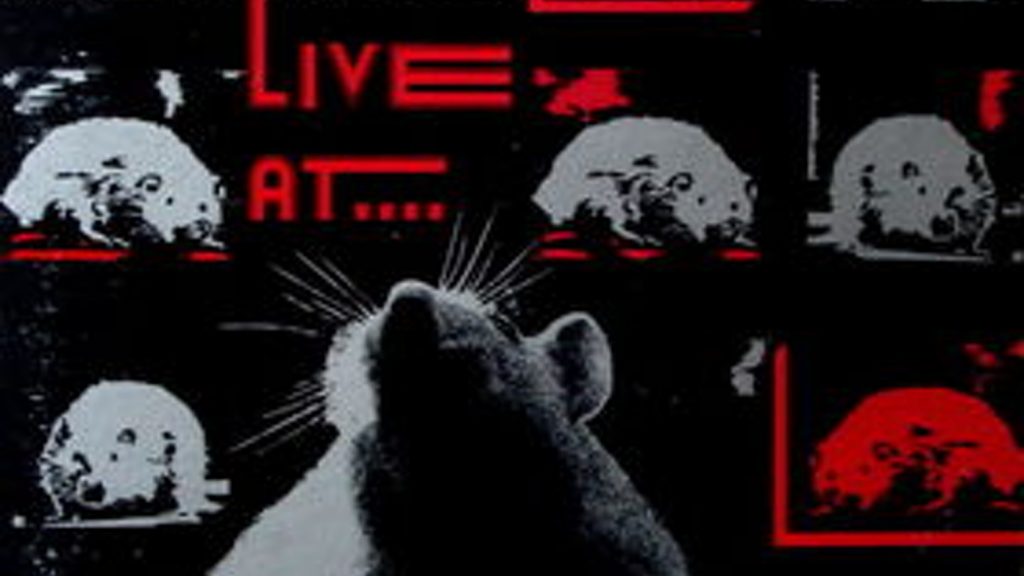 Recording Date
September 27, 1976 – September 29, 1976
Various Artists
Live at the Rat
Add to My Collection
AllMusic Review by Joe Viglione [-]
In 2001 the legendary building that housed Boston's infamous Rat was demolished, but this recording (catalog #528, same as the address for the establishment on Commonwealth Avenue in the heart of Boston) remains as evidence of what transpired in that "cellar full of noise." Inspired by Hilly Kristal's Live at CBGB's, this is truly the companion double LP to that disc on Atlantic, though the Boston compilation came close but failed to obtain major-label release. Recorded September 27, 28, and 29th, 1976, at the dawn of the "new wave," important and historic live recordings of some of the scenemakers live on within these grooves. Far from a definitive document — you won't find early Jon Butcher, Charlie Farren, Fools, or Nervous Eaters here, despite the fact that the Eaters ruled at The Rat — but you will find classic Willie Alexander after his stint with the Velvet Underground and before his MCA deal (which came when Blue Oyster Cult wife/rock critic Debbie Frost, played Alexander's single on The Rat jukebox for producer Craig Leon). Along with Willie Loco there is very early DMZ, so early that the drummer is future member of The Cars, David Robinson, as well as an early, vintage version of Richard Nolan's vital band Third Rail. This is the only place where you can find the original Susan with guitarists Tom Dickie and John Kalishes — years before Joan Jett guitarist Ricky Bird replaced Kalishes, and decades before John Kalishes joined the late Ben Orr of the Cars in solo projects in the 1990s. The rock history lesson is important to understand the impact of not only the musicians on this album, but the influence of the nightclub which spawned Live at the Rat. Willie Alexander's manic "Pup Tune" is perhaps the most concise representation of the Rat sound — it is grunge, it is deranged, it is a no-holds barred performance which has been re-released on best-of compilations and treasured over the years as a true musical gem. Of the 19 tracks, Willie Alexander is the only artist who gets three cuts: "At the Rat," the club's anthem; the aforementioned tribute to Ronnie Spector that is "Pup Tune"; and a live version of the original Garage Records 45 which began this new phase of his career, his ode to "Kerouac." Marc Thor, a legendary performer who never got a full album out, utilizes members of Thundertrain, DMZ, the Boize, and Third Rail for his "Circling L.A.," co-written by scenemaker Nola Rezzo. Eventual Roulette recording artist Sass do "Rocking in the USA," and, like Susan, and even Thundertrain, bring a more mainstream sound to the underground rock represented by the Boize, Third Rail, DMZ, the Infliktors, and the Real Kids. The Real Kids add "Who Needs You" and "Better Be Good" to the party, while this early Mono Mann phase has his "Ball Me Out" and "Boy From Nowhere" titles. Thundertrain crackle with "I'm So Excited" and "I Gotta Rock," Mach Bell's growl and stage antics the thing that made this otherwise suburban band an essential part of this scene. Bell would go on to front the Joe Perry Project on their final disc on MCA before Aerosmith reformed, and the resumé action of some of these players makes their performances here all the more valuable. Loco Live 1976, an album which includes tracks by Willie Alexander recorded exactly one month before Live at the Rat, is available on a Tokyo label, Captain Trip Records, and it serves as a good glimpse of what was going on before this pivotal center of new sounds brought in tons of recording gear and taped for posterity a very magical period in Boston history.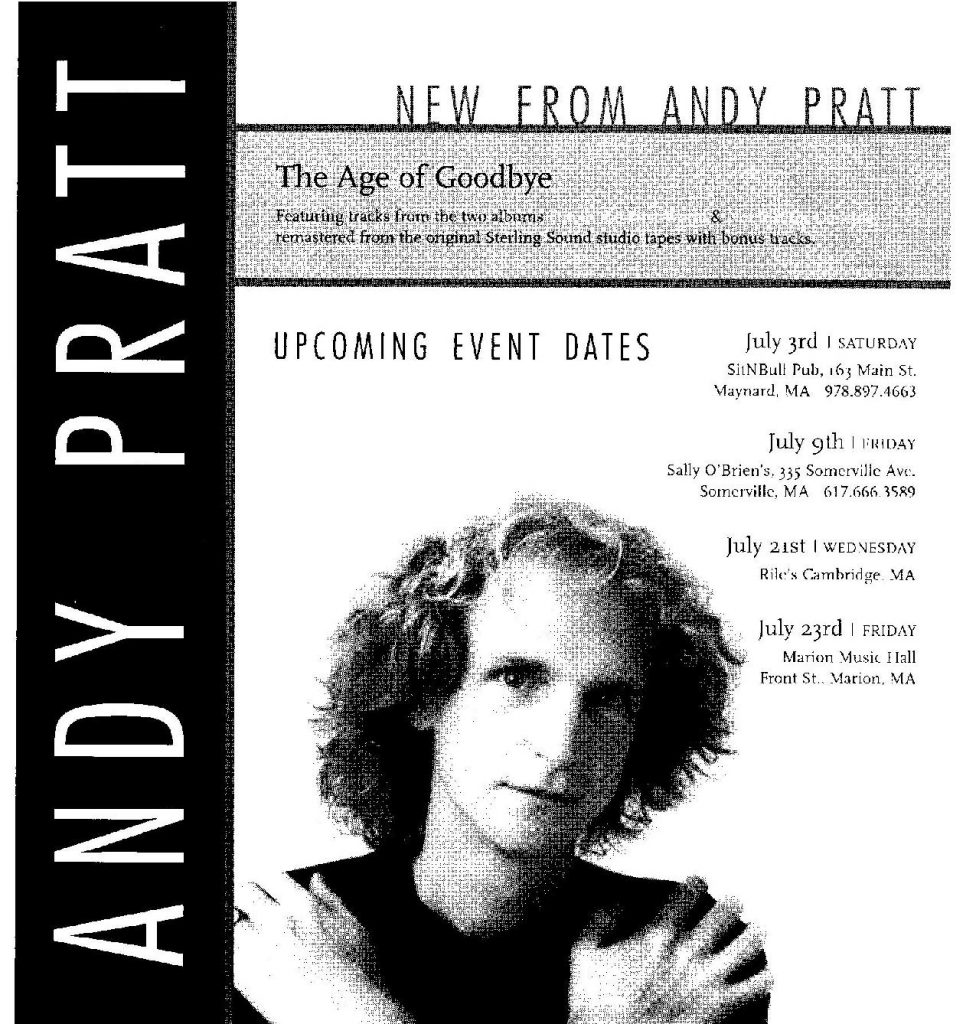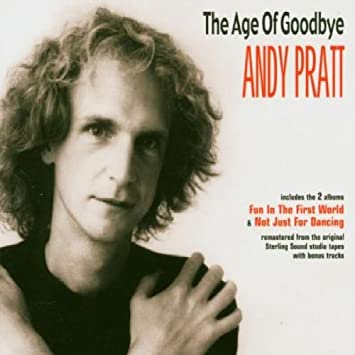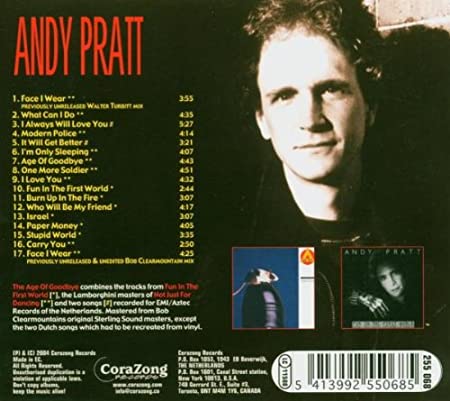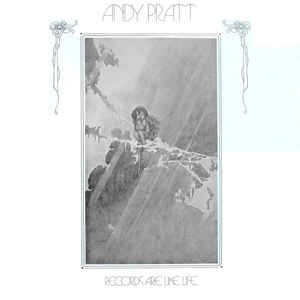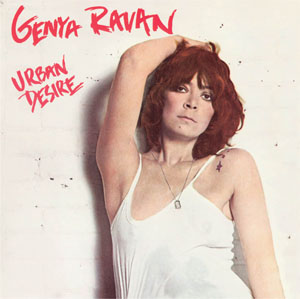 JOE VIGLIONE LINER NOTES
Genya Ravan's Urban Desire
http://www.hiposelect.com/catalogue_ravan.asp
The intentional and exquisite raw production of Genya Ravan's Urban Desire explores the high voltage newly emerging in cities around the world during the cherished "New Wave" movement in rock. Ravan's production of The Dead Boys "Sonic Reducer" in 1977 helped spearhead the revolution, a charge continued on this, her fifth solo disc after previous careers with the influential jazz/pop ensemble Ten Wheel Drive and the ground-breaking all-girl Goldie & The Gingerbreads before that.1978's Urban Desire is part of an important trilogy of Ravan recordings, including it's sequel – also on Hip-0 Select – 1979's …And I Mean It and concluding with Ronnie Spector's Siren from 1980 – as much a Genya Ravan record as it is Ronnie's.Two Joe Droukas compositions, "Shadowboxing" and "The Sweetest One", bring to mind The Rolling Stones' Sticky Fingers phase. In fact, "Shadowboxing" could nearly be considered the great lost track from the Stones 1972 masterpiece. The Droukas/Ravan team doesn't stop there, though; for "The Knight Ain't Long Enough" is more than a clever double-entendre, it creatively reflects Mott The Hoople during their wonderful Brain Capers period – the moment before Bowie got hold of them – and a style that La David emulated often. Genya also puts dynamics in sequencing the material; "Do It Just For Me" comes off a lot more subtly than the rocking disc-opener, "Jerry's Pigeons." Rock's pioneering lady spins the songs like a disc jockey; "Shot In The Heart" – as with most of the record – adaptable for college or mainstream radio. The Lou Reed duet on "Aye Co'lorado" is just the prescription for anyone who wanted to demolish their stereo every time an Eagles song came on. And to Velvet Underground fans even further, Genya does a Gospel-meets-the-street version of John Cale's superb "Darling I Need You."
If you can envision Deep Purple asking one of the foxiest lead singers from the '70s to come onstage to sing a Supremes tune, you'll have a good idea of how "Back In My Arms Again" sounds with guitars ablaze. It brings to mind the idea of Diana Ross and Janis Joplin as vocalists in Genya's dream-team version of The Supremes – but Janis can't and Diana won't, you'll have to indulge in Urban Desire to fully comprehend life on the edge. Gavin Lurssen's superb mastering will help you do just that.
Did You Know? Genya's first-ever single featured Spencer Davis and Steve Winwood as backing musicians.

THE MAMAS & THE PAPAS live at the Savoy, SOLD OUT 3/12/82 Written for Ryko Disc on this Dinky Dawson CD production, but RykoDisc was purchased and the album never came out.
(C)2004 http://www.joeviglione.com

THE MAMAS & THE PAPAS live at the Savoy, SOLD OUT 3/12/82


When John McDermott, in meticulous fashion, lovingly studies the Jimi Hendrix masters the world now enoys, he iscareful not to promote it as "the holy grail" of Jimi – great lostartifacts – and for the legion of Hendrix fans as well as for rockhistory, it is good that the world's greatest electric guitarist's musicis objectively released as a whole. Not only did Hendrix share the stage with The Mamas & The Papas when the Monterey International Pop Festival was held June 16-18, 1967, the platform John Phillips and Lou Adler built was pivotal to the careers of, not only Jimi Hendrix, but Janis Joplin, the reconstituted Animals, as well as that entire "west coast sound" which would evolveand give birth to the soft rock of the 1970's. John Phillips' arrangingand songwriting genius has never been properly recognized as theinspiring force that it was. Few could open up 1966 by fighting thewinter chill with an indellible classic like "California Dreaming" – asong so potent that predecessors Peter, Paul and Mary would imitate thesound in a tribute called "I Dig Rock & Roll Music", a song whose Top 10showing the first week of September 1967 beat out the eighth of the Mamas & The Papas 10 hits, the Top 20″Twelve Thirty (Young Girls Are Coming To The Canyon)." The highlyinfluential group has not had the luxury of each and every live andstudio tape traded the way Lou Reed, Jimi Hendrix, The Beatles and TheStones get studied, sought after, talked about, the buzz and chatter on the web and in fanzines endless. And maybe because these pop maestros have not been overexposed by the obsessive pop fans this phenomenal 1982 live concert will have a chance to generate attention 37 years after "California Dreaming" became a reality. If you have any doubt that a soundboard tape by the second phase of a seminal rock band is one of the most exciting finds of the past four decades, just A/B the 1971 release of the aforementioned The Mamas & The Papas: Historic PerformancesRecorded at the Monterey International Pop Festival with this excitingdisc. It will blow you away. Gary Burke from the Joe Jackson Group is on drums with Mick Taylor's guitarist Shayne Fontaine backing up TV star and bandleader's daughter MacKenzie Phillips, Elaine "Spanky" McFarlane, John Phillips and Denny Doherty.

SOLD OUT: The Mamas And The Papas Live At TheSavoy, 1982, brings this harmony-filled group back in convincingfashion, replacing Mama Cass with the only voice who could possiblyfill those shoes, do justice while respecting the past, and take theband into a more modern direction. At Monterey the band included manyof the musicians from the "Deliver" album – future Bread keyboardplayer Larry Knechtel was utilized along with Joe Osborne on bass andDoctor Eric Hord on guitar. Replacing Captain & Tennille drummer HalBlaine (ok, ok, Hal played with everyone, though he was Daryl & Toni'sreliable third member of that duo) was Chicago percussionist "FastEddy". Despite Erick Weinberg's studio mixing of Wally Heider'sremote recording, produced by Lou Adler and John Phillips only "MondayMonday" from the 1967 concert can be considered superior to the SavoyConcert. For the most part Monterey sounds like a bootleg compared tothe two track to cassette soundboard recorded with care and devotionby one of the most important sound engineers in rock history. Stuart "Dinky" Dawson, along with his visionary innovations which made the audio portion of the live concert experience so much better, had the foresight to tape the majority of the concerts he supervised sound for. Play "Straight Shooter" which opens Monterey against the "Straight Shooter" that opens 1982 SOLD OUT and understand rock history. Mark Farner biographer Kris Engelhardt observed on August4, 2003, when these liner notes were being written, how solid the harmonies are here. But it is more than just how Mr. Dawson captured the almost flawless new version of the group – (they misfire on Monday Monday, but what the heck, the rest of the record is so sublime, like Denny Doherty's original missed line on the groups only #1 hit, who cares???) The 5th Dimension's first hit, the Top 20 "Go Where You Wanna Go", written by John Phillips and launching that group in February of 1967, is here, as is a unique version of "Mississippi", the Top 35 solo hit by Phillips from June, 1970. Elaine McFarlane does an impressive job on "I Call Your Name" and "DedicatedTo The One I Love", songs that were showstoppers for Cass Elliot – andwhy we don't hear The Mamas & The Papas doing "Sunday Will Never Be TheSame", "Sunday Morning", "Give A Damn" or "I'd Like To Get To Know You"is a bit of a downer, but it is offset by "Chinaman", "Not Too Cool", "IWish", a song inspired by actress Genevieve Waite (wife of John Phillipsand mother of Bijou Phillips), Unclear (is it I wish or Zulu?) "ZuluWarrior", as well as the very 1969 Velvet Underground-ish "Flowers",co-written by Genevieve. In fact, the opening track sounds like the1990's/2000 version of Paul Kantner's Jefferson Starship as does "NotToo Cool", as recorded on 3/12/1982 at The Savoy. In the 1980's there was a Boston area TV special on the new album being tracked in Kingston, Massachusetts by Phillips and the band. To these ears what I heard on the tv special (and live at The Channel club while this writer wasplaying Ms. Pac Man with Spanky McFarlane's 12 year old daughter) waslight years beyond the 1971 final studio album by the original group,the "People Like Us" disc which featured the Janis Joplin tribute"Pearl". "I Wish" is a pop masterpiece by John Phillips, better thanhis obscure theme to the 1970 film "Myra Breckinridge". It is a hitwaiting to happen for some smart pop artist. Gary Burke's brilliantdrumming meets Gary Kelly's consistent bass – more on target than thesuperb session band on the Monterey performance. MacKenzie Phillipssings the theme to her hit TV show, "One Day At A Time's – This Is It".It's territory Wilson/Phillips – that daughters of the BeachBoys/Mamas & The Papas never ventured into, and Shayne Fontaine'sguitar is essential, as it is on all fifteen selections here. Fontaineadds a spacious elegance to the proceedings, not standing in thebackground a la Eric Hord and P.F.Sloan, Shayne glides along theperfect melody of "Not Too Cool" – and hear Spanky put that earthyvoice inside the delicate melody, Starship lyrics of "lost in space, amillion miles from home" anticipating a classic Mamas & The Papas hook."If something's for nothing you know there's something wrong." And amelody as great as the lyric. Magnificent. The harmonies get the benefit of Gary Burke's slamming drums and cymbals, God is he ever great here. Joe Jackson and Dr. Greg Kroll never let him explodelike this. And Shayne Fontaine's cosmic musings on the original P.F. Sloan intro to California Dreaming (well, everyone saysit was Glen Campbell, but P.F.'s 80's girlfriend told me it was PhillipFlip) delivers a tremendous live version with MacKenzie and Spankyworking hard with Denny Doherty, the keyboards of Arthur Stead thefurthest thing from Bread, all due respect to Mr. Knetchel – but theyreally put a different sound together, a more rocking unit, and itworks. It is here – it is the holy grail of pop music fans of TheBeatles, The Velvets, The Byrds, Steely Dan and so many others must value and appreciate. For it is the fatherly, caring hands ofengineer Stuart Dawson, Dinky himself, who puts to a two track cassettewhat some producer/engineers can't do with 96 tracks. As MacKenzie sangso philosophically "this is it" – the real thing, a lost treasure byJohn Phillips, pop genius, and a group that should have ruled on radioin the 1980's. Hear here what the world missed out on.

written by Joe Viglione copyright (C) August 4/5, 2003