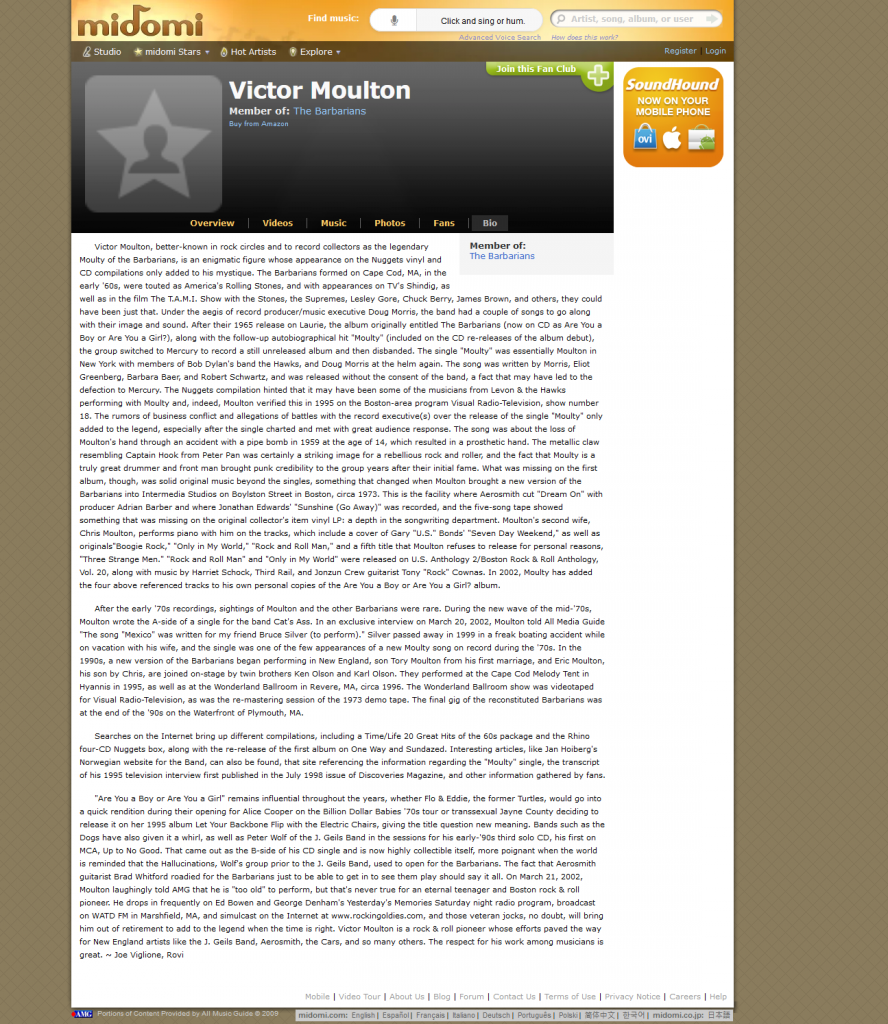 Moulty of the Barbarians Biography by Joe Viglione https://www.midomi.com/index.php?action=main.artist_bio&name=VictorMoulton&from=artist_overview Victor Moulton, better-known in rock circles and to record collectors as the legendary Moulty of the Barbarians, is an enigmatic figure whose appearance on the Nuggets vinyl and CD compilations only added to his mystique. The Barbarians formed on Cape Cod, MA, in the early '60s, were touted as America's Rolling Stones, and with appearances on TV's Shindig, as well as in the film The T.A.M.I. Show with the Stones, the Supremes, Lesley Gore, Chuck Berry, James Brown, and others, they could have been just that. Under the aegis of record producer/music executive Doug Morris, the band had a couple of songs to go along with their image and sound. After their 1965 release on Laurie, the album originally entitled The Barbarians (now on CD as Are You a Boy or Are You a Girl?), along with the follow-up autobiographical hit "Moulty" (included on the CD re-releases of the album debut), the group switched to Mercury to record a still unreleased album and then disbanded. The single "Moulty" was essentially Moulton in New York with members of Bob Dylan's band the Hawks, and Doug Morris at the helm again. The song was written by Morris, Eliot Greenberg, Barbara Baer, and Robert Schwartz, and was released without the consent of the band, a fact that may have led to the defection to Mercury. The Nuggets compilation hinted that it may have been some of the musicians from Levon & the Hawks performing with Moulty and, indeed, Moulton verified this in 1995 on the Boston-area program Visual Radio-Television, show number 18. The rumors of business conflict and allegations of battles with the record executive(s) over the release of the single "Moulty" only added to the legend, especially after the single charted and met with great audience response. The song was about the loss of Moulton's hand through an accident with a pipe bomb in 1959 at the age of 14, which resulted in a prosthetic hand. The metallic claw resembling Captain Hook from Peter Pan was certainly a striking image for a rebellious rock and roller, and the fact that Moulty is a truly great drummer and front man brought punk credibility to the group years after their initial fame. What was missing on the first album, though, was solid original music beyond the singles, something that changed when Moulton brought a new version of the Barbarians into Intermedia Studios on Boylston Street in Boston, circa 1973. This is the facility where Aerosmith cut "Dream On" with producer Adrian Barber and where Jonathan Edwards' "Sunshine (Go Away)" was recorded, and the five-song tape showed something that was missing on the original collector's item vinyl LP: a depth in the songwriting department. Moulton's second wife, Chris Moulton, performs piano with him on the tracks, which include a cover of Gary "U.S." Bonds' "Seven Day Weekend," as well as originals"Boogie Rock," "Only in My World," "Rock and Roll Man," and a fifth title that Moulton refuses to release for personal reasons, "Three Strange Men." "Rock and Roll Man" and "Only in My World" were released on U.S. Anthology 2/Boston Rock & Roll Anthology, Vol. 20, along with music by Harriet Schock, Third Rail, and Jonzun Crew guitarist Tony "Rock" Cownas. In 2002, Moulty has added the four above referenced tracks to his own personal copies of the Are You a Boy or Are You a Girl? album.
After the early '70s recordings, sightings of Moulton and the other Barbarians were rare. During the new wave of the mid-'70s, Moulton wrote the A-side of a single for the band Cat's Ass. In an exclusive interview on March 20, 2002, Moulton told All Media Guide "The song "Mexico" was written for my friend Bruce Silver (to perform)." Silver passed away in 1999 in a freak boating accident while on vacation with his wife, and the single was one of the few appearances of a new Moulty song on record during the '70s. In the 1990s, a new version of the Barbarians began performing in New England, son Tory Moulton from his first marriage, and Eric Moulton, his son by Chris, are joined on-stage by twin brothers Ken Olson and Karl Olson. They performed at the Cape Cod Melody Tent in Hyannis in 1995, as well as at the Wonderland Ballroom in Revere, MA, circa 1996. The Wonderland Ballroom show was videotaped for Visual Radio-Television, as was the re-mastering session of the 1973 demo tape. The final gig of the reconstituted Barbarians was at the end of the '90s on the Waterfront of Plymouth, MA.
Searches on the Internet bring up different compilations, including a Time/Life 20 Great Hits of the 60s package and the Rhino four-CD Nuggets box, along with the re-release of the first album on One Way and Sundazed. Interesting articles, like Jan Hoiberg's Norwegian website for the Band, can also be found, that site referencing the information regarding the "Moulty" single, the transcript of his 1995 television interview first published in the July 1998 issue of Discoveries Magazine, and other information gathered by fans.
"Are You a Boy or Are You a Girl" remains influential throughout the years, whether Flo & Eddie, the former Turtles, would go into a quick rendition during their opening for Alice Cooper on the Billion Dollar Babies '70s tour or transsexual Jayne County deciding to release it on her 1995 album Let Your Backbone Flip with the Electric Chairs, giving the title question new meaning. Bands such as the Dogs have also given it a whirl, as well as Peter Wolf of the J. Geils Band in the sessions for his early-'90s third solo CD, his first on MCA, Up to No Good. That came out as the B-side of his CD single and is now highly collectible itself, more poignant when the world is reminded that the Hallucinations, Wolf's group prior to the J. Geils Band, used to open for the Barbarians. The fact that Aerosmith guitarist Brad Whitford roadied for the Barbarians just to be able to get in to see them play should say it all. On March 21, 2002, Moulton laughingly told AMG that he is "too old" to perform, but that's never true for an eternal teenager and Boston rock & roll pioneer. He drops in frequently on Ed Bowen and George Denham's Yesterday's Memories Saturday night radio program, broadcast on WATD FM in Marshfield, MA, and simulcast on the Internet at www.rockingoldies.com, and those veteran jocks, no doubt, will bring him out of retirement to add to the legend when the time is right. Victor Moulton is a rock & roll pioneer whose efforts paved the way for New England artists like the J. Geils Band, Aerosmith, the Cars, and so many others. The respect for his work among musicians is great. ~ Joe Viglione, Rovi
Cowboy Mach Bell of the Joe Perry Project and Thundertrain https://www.allmusic.com/artist/mach-bell-mn0000501133/biography
Artist Biography by Joe Viglione
"Cowboy" Mach Bell was born in Yellow Springs, OH, on January 23, 1953. Inspired by heroes such as Liberace, Leonard Bernstein, Bo Diddley, Keith Relf of the Yardbirds, Screamin' Jay Hawkins, Noddy Holder, Dick Dodd, the Standells, Roger Daltrey, Eric Burdon, T. Rex, Howlin' Wolf, Brian Jones, Jeff Beck, Mark Lindsay, Jim Dandy, John Kay, Willie "Loco" Alexander, and James Brown, his stage show reflects the eccentricities of many of those legends. His first instrument was the cello, something Bell studied for four years. The Mechanical Onions was his first band in 1966 at the age of 13. AMG asked the future lead singer for the Joe Perry Project how he joined his first significant group, Thundertrain: "After several years playing the Middlesex County, MA, 'battle of the bands' circuit as a lead guitarist, I made the switch, in 1972, to lead singer. Drummer Bobby Edwards and I started playing the local teen centers as Biggy Ratt. I split that group in early 1974 and hitchhiked to LA. I spent weeks hanging out in Hollywood, on the strip, in front of the Whiskey and at Rodney Bingenheimer's English Disco. The glam scene was in full bloom and I was inspired to bring some of the sunset strip vibe back to Boston. When I got home to Holliston, MA, I found Bobby was playing drums with bass player Ric Provost and his brother, guitarist "Cool" Gene Provost. They had just disbanded their successful club band Doc Savage. The four of us teamed up and moved into the basement of Jack's Drum Shop on Boylston St. Sussing out an ad in the Boston Phoenix, we found our lead guitarist, a disciple of Rick Derringer and Johnny Winter by the name of Steven Silva (who came from) down in New Bedford. Thundertrain (1974-1979) was born!"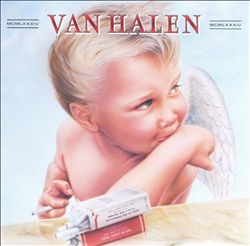 Indeed, Thundertrain's metallic pop was like Slade meets the Rolling Stones, Bell giving further evidence of bandmember influences which molded their sound: "'Cool Gene' was a Keith Richards/Gram Parsons fan while 'Young Bobby' was into Kiss and Aerosmith. American garage rock was the first love of bassist Ric. On top of this thick mix I laid down my suburban Otis Redding impression, dressed like a chick…literally hanging from the rafters." In 1975, Thundertrain released one of the first singles from Boston's pivotal underground movement, "I'm So Excited" b/w "Cindy Is a Sleeper." That was followed by 1976's "Hot For Teacher," which featured Willie "Loco" Alexander of the Lost, Bagatelle, and the Velvet Underground on keyboards. Some say that Van Halen lifted much of the style and sound for their song of the same name which appeared on the multi-platinum 1984 album, released in that year. The single, backed with "Love the Way," was also released on Chiswick Records in the U.K. Jem Records pressed up a sampler in the U.S.A., which included not only Thundertrain's "Hot For Teacher" but the first appearance of the Sex Pistols on a U.S. recording. Van Halen had plenty of opportunities to hear what this important Boston band led by Mach Bell was up to. In 1977, Jelly Records, part of the organization which was involved with Duke & the Drivers, released a full length LP, Teenage Suicide. That same year the legendary Live At the Rat LP was produced, including live versions by Thundertrainof "I Gotta Rock" and "I'm So Excited." As Willie "Loco" Alexander was getting signed to MCA, a legitimate "bootleg" authorized by Alexander and his Boom Boom Band was released on Varage Records, a play on Boston labels Varulven and Garage. This limited-edition 500 copies, released incognito as the Sperm Bank Babies, included a live version of Chuck Berry's "Around & Around" by Thundertrain. Mach Bell was so infuriated by the actions of the club owner that he did a long rant before the tune opens the disc. The club owner's name is bleeped out repeatedly; it is a hilarious and legendary recording. In 1978, the group released a version of the Standells' "Dirty Water" on radio station WCOZ's The Best of the Boston Beat, a compilation of songs and bands played on DJ Leslie Palmiter's Sunday night program on 94.5 FM.
In 1979, lead guitarist Steven Silva left Thundertrain to pursue an acting career on the West Coast. The band continued to perform and record with Boom Boom Band guitarist Billy Loosigian as Silva's replacement, a group they called the Hits. After scoring heavy airplay with a tape of "Storm Brewing," "Cool" Gene Provost left the band. Ric Provost and Bobby Edwards continued with Mach Bell on guitar as the Mag IV. This band released a single on Pure And Easy, "Mag IV Go Monte Carlo" b/w "Man With No Name."
Pure and Easy Records then sent the group to Longview Studio (where the Rolling Stones, Stevie Wonder, and other notables practiced and recorded), crafting the second Mag IV disc when Bell got a call. "Thundertrain's original producer, Earthquake Morton of Duke & the Drivers was on the line calling from manager Tim Collins' office. Tim had just signed Aerosmith guitarist Joe Perry and he needed a new lead singer. I auditioned in February 1982 and days later I became the vocalist with the Joe Perry Project.
"Coming off of my rough and tumble experiences with Thundertrain, this was finally my opportunity to perform nationally, on a huge scale, rocking arenas and festivals as well as theaters and concert clubs. The Joe Perry Project was first and foremost a touring rock & roll band. Living like pirates, we criss-crossed Canada, South America, and the States. Our mission was to inject some guitar fueled rock & roll energy into the synth/new wave dominated early-'80s scene. Tim Collins and Joe Perry were finally able to ink a deal with MCA, who released the third and final Joe Perry Project album, Once a Rocker, Always a Rocker in September 1983. I contributed the lyrics to seven of the ten songs on the LP, (including) "Once a Rocker," "Four Guns West," "Crossfire," "King of the Kings" "Adrianna," "Walk With Me Sally," and "Never Wanna Stop." Joe Perry and Harry King produced."
In 1989, the Teenage Suicide LP by Thundertrain was reissued on Habla Records in Italy. In 1991, the radio hit "Counter Attack" was finally issued on CD on Varulven's Boston Rock & Roll Anthology, Vol. #15. 1993 saw the release of the MCA Joe Perry Project album Once a Rocker, Always a Rocker on compact disc and, in 1999, Raven Records of Australia released The Best of the Joe Perry Project: The Music Still Does the Talking featuring tracks from all three of the band's incarnations. But what was life for Mach Bell after fronting the band of one of his heroes?
"Joe Perry returned to Aerosmith in mid-1984, leaving me reeling. Joe Perry Project bassman Danny Hargrove and I teamed up with drummer Hirsh Gardner (from the group New England ) as the Wild Bunch. We spent two years opening for national acts and headlining clubs and then I split back out to Hollywood. I spent a few years out there doing some producing and searching for the next big thing. In 1989, I married Julia Channing (manager of the Cars' recording studio, Syncrosound ) in London. We moved to the Massachusetts' South Shore, and I'd gone on to other pursuits when former Buckingham guitarist Dave Zolla suddenly appeared in 1996. Together we put together Last Man Standing , a metallic quartet that grafts progressive chord structures and riffs to my raw-and-rowdy vocalizing. At the close of 2001, we released (the album) Last Man Standing, an 11-song album produced by Zolla. I wrote all the lyrics and Dave wrote the music. Former L-88 member Aartie Knyff handles bass and Jon Gutlon is on drums. My hope is that we can get out touring and keep the albums coming. I dig wild showmanship, over-the-top players, and a soulful rocking feel. It's up to guys like us to keep this kind of energetic music alive."
In 2002, Gulcher Records of Bloomington, IN, re-released Thundertrain's remastered Teenage Suicide LP, originally recorded in 1976. Pure & Easy Records founder John Visnaskas restored the work from the original tapes. Several bonus cuts are featured on the album. Thundertrain was Mach's launch pad, and he calls it "a great rocket ride. 1977 was probably our craziest year; we got tons of airplay, press, and found ourselves gigging with the Runaways, the Dictators, Thin Lizzy, and of course all the great Rat bands: Willie Alexander, DMZ, the Cars, Reddy Teddy, and so many more. Our credo was 'Thundertrain: unchained and shameless,' and from our band house to every stage we tore up we always lived the life of a true outlaw rock band." 16 Magazine called the 18-year old singer "sexy and sensational." Thundertrain got mentioned in Time Magazine's cover story on punk rock, and there has been a renewed interest in Bell's rock & roll career. All of his Thundertrain and Joe Perry Project recordings continue to be re-released internationally. Dozens of bootlegs, concert videos, and Internet fan sites have sprung up. "Black Velvet Pants," the MTV video featuring Mach with the Joe Perry Project has been replayed on VH1 and MTV. Let's hope the unreleased songs from the Once a Rocker, Always a Rocker album get their day in the sun, as well as a live album or two from that legendary unit. Mach Bell is a powerful stage performer with energy and vision, his past and his future are important pages in the history book of rock music.
THE G CLEFS http://discark.com/en/products/view/366/The%20Original%20G-Clefs/Then%20And%20Now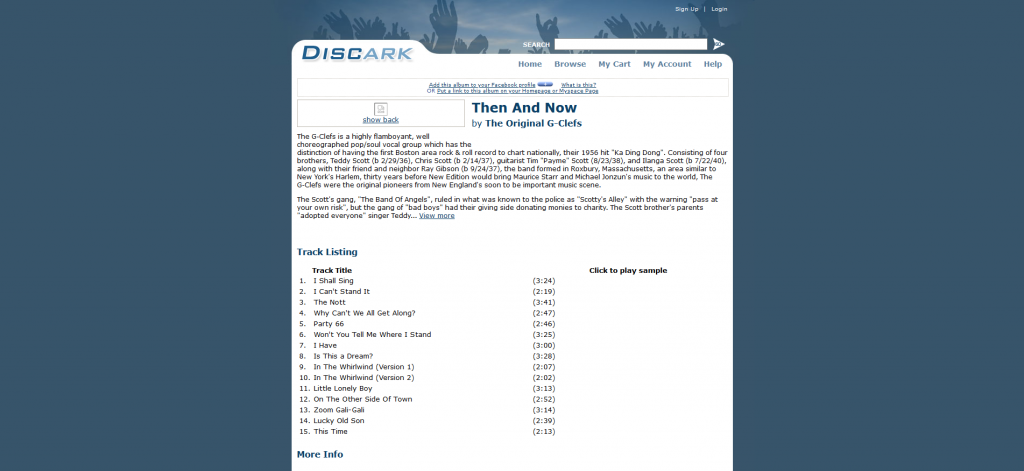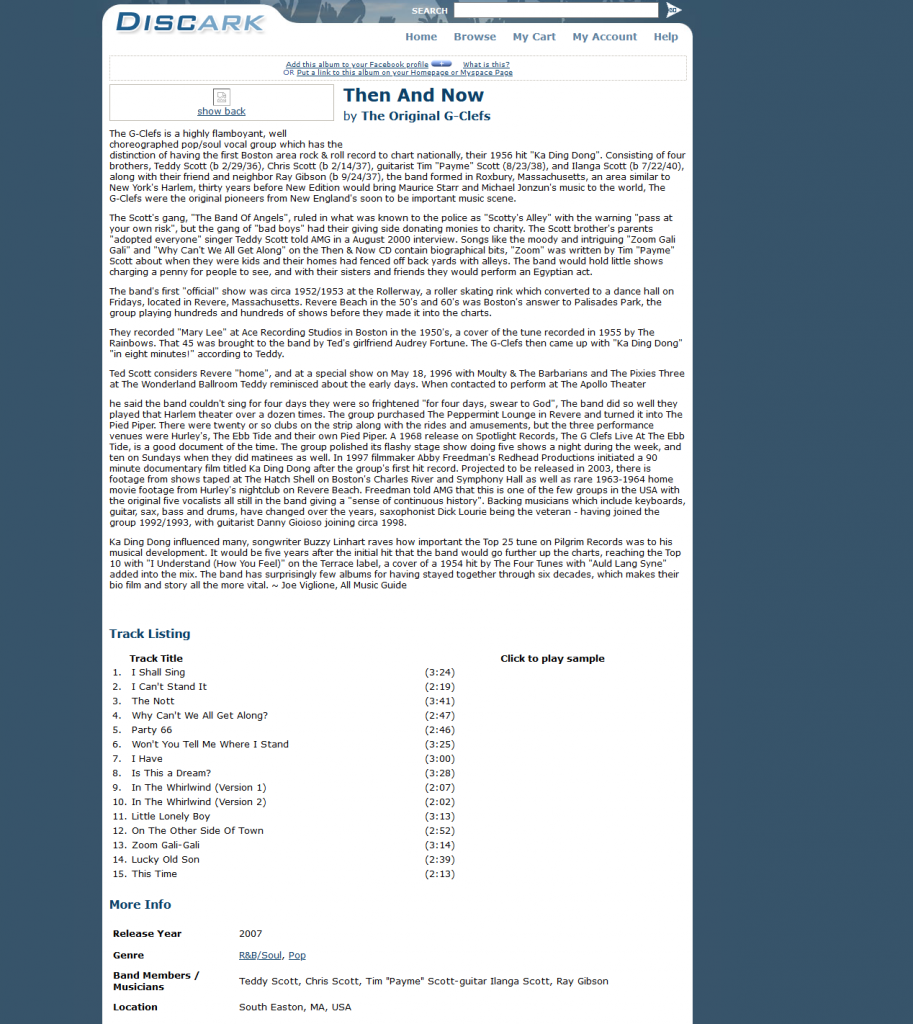 https://www.allmusic.com/artist/the-g-clefs-mn0000075411
Duke and the Drivers on Last FM
Biography
About
The Legendary Party Band Of All Time!
Biography
Contemporaries of the J. Geils Band with album jackets less ominous than the diesel-drivin' Bachman-Turner Overdrive, it was the original bassist and owner of the Boston-based Jelly Records, Greg Morton, who got them booked at the legendary Western Front outside of Central Square in Cambridge, MA. They went into the club with only 25 minutes of music in their repertoire, extending the tunes into an early version of what would become jam band style, taking an intermission, and going back to perform the same elongated set again. Rhinestone Mudflaps would wear lights on his head, rubber gloves on his hands, and trampoline skates, honing an identity as the comic out front. Other bandmembers included drummer Dr. Feelgood Funk (birth name Danny McGrath), Sam Deluxe on electric and acoustic guitar and vocals, Cadillac Jack (born Henry Eaton, later to be a newscaster, lawyer and assistant district attorney), and Mississippi Tom Swift on keyboards and ARP strings.
With success on the club level, the goal shifted to obtaining a major-label recording contract. By December 1973, they were opening for Lou Reed's legendary Rock N Roll Animal band at Boston's Orpheum Theater and generating a buzz. They performed dates with the Leslie West Band as well as Blue Öyster Cult, with ZZ Top opening for Duke & the Drivers on the Blue Öyster Cult show. Personal manager Peter Casperson of Boston's Castle Music Productions signed them to ABC Records in 1974, with their debut album recorded in Jimi Hendrix's Electric Lady Studio, produced by Eddie Kramer in 1975. That album, Cruisin', featured a minor hit song, "What You Got," and the band started to make some real noise. Prior to the recording, Greg Morton was replaced by bassist Koko Dee, the first of many personnel changes. A second album was recorded, Rollin' On, with percussionist Dr. Feelgood Funk being replaced by the drummer from the band Orphan, the late Bobby Chouinard (dubbed Bobby Blue Sky for his role with Duke), who would go on to work with Billy Squier, Alice Cooper, and many others.
Rollin' On failed to generate another radio hit and the band started feeling the pressure. Shortly after the LP's release in September 1976, the group broke up. With bookings to fulfill through 1977, Tom Swift contacted drummer Mark Hylander, who had opened for Duke & the Drivers with his group the Connection in 1975, both artists being managed at one point or another by the man who orchestrated Aerosmith's comeback, Tim Collins. Ando Hixon left, as did Koko Dee, with Greg Morton coming back to play bass. Vocalist Joe Lilly took a leave of absence and was replaced by his brother George Lilly – aka Night Hawk Jackson and a reconstituted band holed up at the legendary Cambridge Music Complex practicing for three to four weeks until their debut at three sold-out shows over the 1977 July 4th weekend at the Frolics Ballroom in Salisbury Beach, MA. In August 1977, they recorded the 45-rpm "Looking for a Fox" b/w "Wonderful Love" at Northern Studios in Maynard, MA. Their summertime tour took them to Cleveland's Agora Ballroom, a concert broadcast live on WMMS. They opened for Starz at the Tomorrow Theater in Youngstown and performed on bills with Elvis Costello, Pat Travers, and others.
Worcester/Boston radio station WAAF broadcast the group live from Northern Sound on the day Elvis Presley died, August 16, 1977, with approximately 1,000 people jammed into the studio atop a Woolworth's five-and-dime. Despite the success of the live broadcast, their popularity began to wane and the group filled out its contractual obligations, ending it all at a high-school gig in April 1978. There were reunion shows in the '90s, and in 1993 a 20th anniversary commemorative live CD of a performance on a radio show from the '70s (Rock Around the World) was released featuring Bobby Chouinard on drums. The band still gets attention, the 45 of "Looking for a Fox" used on a national televised broadcast of the New England Patriots football team in 2001. Drummer Mark Hylander is still active, teaming up with bassist Danny Klein of the J. Geils Band for their blues group, Stonecrazy. ~ Joe Viglione, All Music Guide
Description
THE legendary party band of all time. It is reported that Duke and the Drivers are responsible for the highest alcohol sales of any night ever at Paul's Mall. Now that's a party!
Magic Dick: Artist Biography by Joe Viglione
Magic Dick of J Geils Band
Richard Salwitz — also known as Magic Dick — began performing with John "J." Geils and Daniel Klein in their acoustic blues group when the three went to Worcester Poly Tech circa 1964-1966. This core merged with the singer and drummer of another Boston-based band, the Hallucinations, creating the J. Geils Band, an ensemble as identified by Magic Dick's harp as it is by the guitarist's abilities (along with his nickname!) and lead singer Peter Wolf's persona.
Sharing May 13 as the date of his birth with Stevie Wonder (1950), Mary Wells (1943), Peter Gabriel (1950) and Ritchie Valens (1941), Magic Dick was born in New London, Connecticut in 1945.
As J. Geils told AMG, he, Dick, and Danny Klein jammed with James Cotton, Muddy Waters, John Lee Hooker, and other blues legends in the mid-'60s Boston music scene. The J. Geils Band also performed with Buddy Guy and Junior Wells on an Atlantic album in 1972 titled Buddy Guy & Junior Wells Play the Blues — with two tracks that included pianist Joe Liggins' chestnut "Honeydripper." It was an event that was both fortuitous and justified, because in the character of Magic Dick, the harp player became as well known in rock circles as the revered Junior Wells already was as a blues master.
Magic Dick is a collector of trumpets whose heroes include Louis Armstrong and swing trumpeter Roy Eldridge. Richard became a friend of Eldridge's in the jazz clubs of New York City, and fans of the J. Geils group would occasionally see Magic Dick switch from harp to alto sax and trumpet on-stage, the sounds of the latter instrument showing up on albums from their 1970 eponymous debut to the 1984 disc without the vocals of Peter Wolf, You Were Getting Even While We Were Getting Odd.
Though he only wrote a handful of songs with his famous rock group — "Cruisin' for a Love,"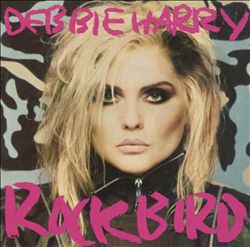 "It Ain't What You Do," and the classic "Whammer Jammer," among them — he is also one of the only members of that band to show up on side projects by other fellows in the group. Magic Dick's unique sounds can be found on the Seth Justman 1986 production of Debbie Harry's Rockbird, Peter Wolf's 2002 Sleepless release, as well as 1994's Bluestime and the 1996 Little Car Blues — both Rounder Records' releases by his first, post-original J. Geils Band, created with guitarist and longtime friend J.. His harp also graces the Del Fuegos' Smoking in the Fields disc from 1989, and 1991's Heartbeat CD from Ryuichi Sakamoto.
https://www.allmusic.com/artist/magic-dick-mn0000228427/biography