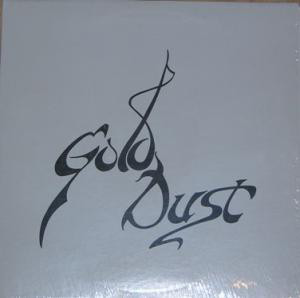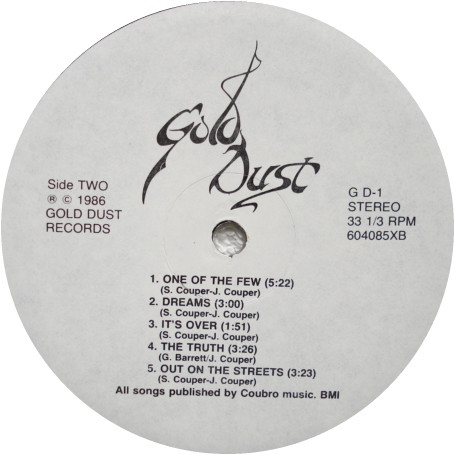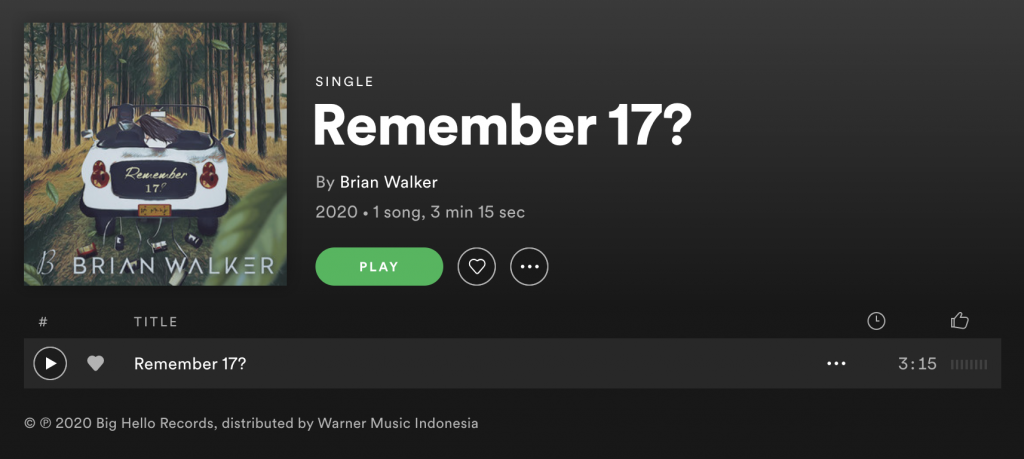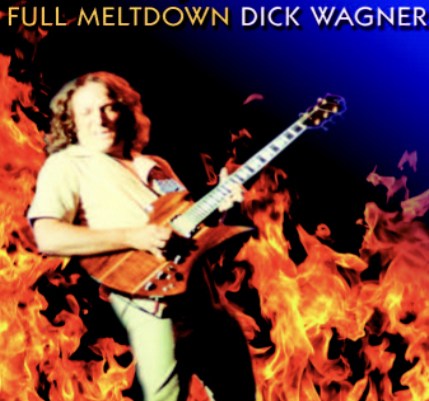 Hotline to the Underground Monday April 20, 2020 Peter Calo, K Britz, Jack Phillips, Eddy Davis
https://tinyurl.com/everyordinaryday
Video of the week goes to the legendary Peter Calo, former Somerville resident these days up on Croton-on-the-Hudson. It's from his Time Machine album and features lyrics by wife Marianne Calo with video directed and edited by Gordon Bahary go to tiny url dot com / every ordinary day
Hotline to the Underground 4-20-2020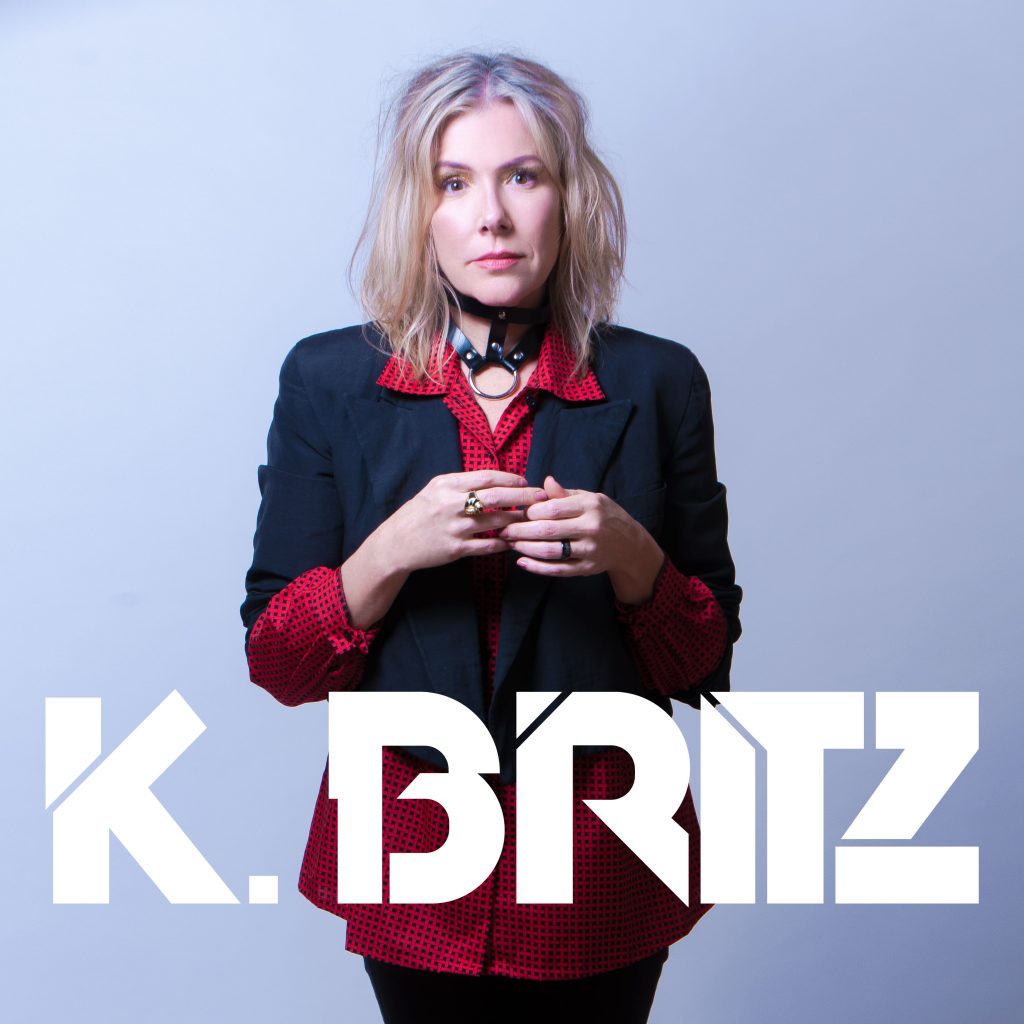 Video of the week goes to the legendary Peter Calo, former Somerville resident these days up on Croton-on-the-Hudson. It's from his Time Machine albums and features lyrics by wife Marianne Calo with video directed and edited by Gordon Bahary go to tiny url dot com / every ordinary day
https://tinyurl.com/everyordinaryday
K BRITZ NEW SINGLE 'KIND'
K Britz with Mystic Bowie have an uptempo positive mantra in their new release, "Kind." The two minutes and thirty-four seconds have a sort of magical set of vibrations blending simple sounds into a swirling group of threads. It starts like a cool spring stream that flows downhill building as the instruments make their entry with an emphasis on the appealing vocals. Mystic Bowie complements K. Britz's voice perfectly – Delaney and Bonnie-esque, Marianne Faithful meets Peter or Gordon.
We talked to K Britz about the creation and production of the music.
JV: Hello K – what's the evolution of the songwriting phase of "Kind?"
KB: As you know I live with Rob Fraboni (producer Eric Clapton, the Rolling Stones, Keith Richards.) He got an email from an ad agency looking doing a call for submissions for the U.N./WHO Covid-19 campaign and suggested I write something. There were several topics that the work could reference- "Wash your hands" "Social Distancing.." and a couple other cheesy things that would not really work for me but there was one subject I saw- "Kindness Contagion" and I thought, I could probably do that. There was only about a day or two until the deadline so I worked on the song maybe an hour and then recorded it on my phone with my guitar. Around the same time Mystic (Bowie, of Tom Tom Club) had sent us a dub track without lyrics that we liked and Rob thought, maybe these songs could go together. We know Mystic works on songs at his house so we assumed he made the track himself. I sent Mystic the song and he loved it and sent it back with his harmonies on it. However, someone else had made the track that Mystic sent us so having a full on dub mix in quarantine wasn't going to happen.
JV: The great Greg Shaw said back in the day, 1975, that he likes singles that zip in and zip out – both in length of song and time on the charts – this was in a review of Springsteen's "Born to Run." That song is actually four and a half minutes it just feels as if it moves quickly. "Kind" is two minutes shorter and gets the point across more efficiently, like The Box Tops "The Letter" – a one minute fifty three second nugget. Was that the intent or did it just come together organically?
KB: It's funny you mentioned "The Letter" because it is number 1 on my list of songs I want to cover if I ever get a band like Mad Dogs and Englishmen and I can try it like Joe Cocker's version. I knew I wanted to have the melody for "Kind" be contagious, and it was my intention that the chorus resolves into itself. That said, there's a fine line between contagious and irritating and we decided to cut it shorter when we mixed it.
JV:How do you know Mystic Bowie?
KB: Last year Rob and I were going Vegas for the Electric Daisy Carnival with friends. I called an Uber and Mystic showed up as our driver. He has a charitable foundation for young people in Jamaica and he drives when he's not in the studio to raise money for the foundation. We've spent a lot of time in Jamaica and we're musicians so we knew all the same people. It was a fun ride to airport.
JV: What was the production process in this Twilight Zone of COVID-19 – rather than work together on the spot was it like suspended animation, waiting for tracks to come back over the internet to assess and add parts to? Or was it more "internet spontaneous?"
KB: Mystic actually came over when recorded my guitar and our vocals but we stayed at least six feet apart. That was kind of ridiculous. Rob was at the house and he made some final calls on what was working and what wasn't and what takes we should use. Then we sent the track to the production team I work with in Texas, Mass Crush, and they mixed it and put on the other instruments. Rob mastered it and added his "RealFeel" technology. This all happened in less than 24 hours.
JV: Instant Karma! (John Lennon's song in an instant!) By the way, The Letter is a nice segue after "Kind" for those thinking of spinning some tunes together. How many instruments are in the production and how many different files went back and forth?
KB: I played guitar and Mass Crush did keyboards, drums and the synth extras. We sent the files back and forth about 5 times during the mixing process as Rob and I had a few notes.
JV: Is this a special project or part of an upcoming album?
KB: I have an EP that I did with Mass Crush that we are holding for release until the time is appropriate. "Kind" just appeared for us organically, but it feels like the right song at the right time and will be a good lead into the release of the EP when it happens.
JV: What do you have planned for "Kind?"
KB: We're releasing it as a single and I hope that people find it uplifting in a difficult time. If it doesn't get picked up for the UN/WHO project I hope it can be of use somewhere, like, say a PSA ad dedicated to the first responders. I'm happy to give it away in as many ways possible if I can.
Listen to "Kind" here: https://soundcloud.com/kbritz
The Hotline, April 13, 2020 featured Jack Phillips
Before our interview and a review of music by Jack Phillips, first a word about the worldwide situation updending just about everything.
We lost a public access TV legend in Richie Sarno of Burlington on April 2nd. Richie had a long-time illness so I do not think it had anything to do with the current worldwide situation. Richie did amazing programs on Little Joe Cook and Shirley Lewis, two friends of mine who are also gone. In the past five months I've lost five friends in addition to Richie, and this is before COVID-19.
The music world is getting hit hard by this virus. Jazz pianist Ellis Marsalis, Adam Schlesinger on April 1 at 52 years of age, John Prine, SNL and Lou Reed producer Hal Wilner and one of my guests on Visual Radio – the writer of "I Love Rock n Roll," Alan Merrill at 69. To say we are numb by all this is an understatement. And now WBGO radio reports "Eddy Davis, a banjoist and bandleader who enjoyed a sprawling career in traditional jazz, most visibly through a decades-long association with Woody Allen, died on Tuesday at Mount Sinai West hospital in New York City. He was 79."
Eddy co-wrote and produced "Café Nights In New York" for important New York artist Jack Phillips. All About Jazz magazine's Dan Bilawsky noted in a July 2012 piece: "Phillips, who typically works in pop and rock situations, made it a point to go to the Carlyle to check out the late Bobby Short's performances and, in more recent times, the Eddy Davis New Orleans Jazz Band, and these listening experiences proved to be transformative. Short's work was the impetus behind Phillips' decision to take the plunge into cabaret territory and Davis serves as his arranger, producer, guitar-and-banjo wielding accompanist, occasional songwriting partner and style guide."
We will have more about Eddy Davis next week.
This week's feature is on an amazingly creative talent.
A Quick Talk with Artist Keith Henry Brown
https://www.facebook.com/keithhenrybrown
Keith Henry Brown created the cover of Jack Phillips album Down in the Jungle Room. We have some unique pictures of how the album cover evolved.
Keith, how did you meet Jack Phillips?
KB: I believe he saw my work online and contacted me through (the) website.
JV: Who settled on the idea of the tribute to the 1968 Underground album by Thelonious Monk?
http://www.slate.com/articles/arts/music_box/2003/09/lost_ in_production.html
KB: It's revered in the jazz community – a classic. I've certainly been aware of it since I was a teenager. I'm not sure Jack knew that it as my reference. But I showed him sketches and he liked it. I chose it because it 's one of my favorite jazz LP covers and it seemed like an appropriate composition. Jack's music of course is very different from Thelonious Monk's.
JV: Are there multiple ideas that weren't used after the initial black and white sketch?
KB: Yes, we went through many versions. Mostly about getting a good likeness of Jack.
JV: You have designed and illustrated several jazz CD covers for Christian McBride, Toshiko Akiyoshi, Duke Ellington, The Jazz at Lincoln Center Orchestra, and many others … do you like to create the idea with no input or is there usually a committee involved?
KB: The process is a little different every time, but usually I discuss the project with artist, throw out ideas, produce sketches and we work it out from there until everyone's happy.
JV: How long were you at Marvel Comics and what titles did you work on?
KB: A couple of years. Various characters
We thank you for your time, Keith. .

_________________________________________________________________
TO WHOM IT MAY CONCERN, a review.

December 24, 2010, yes nine years and four months ago, Jack Phillips released his first album in ten years! The title track "To Whom It May Concern", is reminiscent of the 1989 duet by Cher and Peter Cetera, the classy "After All", from the film Chances Are. Phillips earlier Revival Time release in 2000 was under the name John R. Phillips, and the new moniker comes along with his new approach.

With material more uplifting the new music like "Winter Keeps Us Warm" is driving pop, something that – believe it or not – the Doobie Brothers and Kenny Rogers could cover… in fact, Kenny should cover it, backed up by The Doobies. Everything here is over three minutes and under five, and the authoritative handle exhibited on the opening track, "I Can't See", shows much promise – promise the artist fulfills on this intriguing new collection of material.

A decade in between releases is quite some time to ponder and meditate upon your next move, lyricist James Russell giving his perspective on songs like "I'm Movin' Out", the quasi-disco "The Trip Will Make You Well" (as if Giorgio Moroder decided to leave the soundtrack world for albums again) and "Motherlode". The album has different facets, "The Next Thing We Knew" sounding like vintage Ronnie Milsap while "Bright One" bridges pop and country in a refreshing way. Perfect for Top 40 radio of both genres

Some of Jack Phillips' amazing catalog:

First Hand (1982)
> *** In The Front Yard (1985) ***
Portrait (1986)
Revival Time (1999)
To Whom It May Concern (2010)
Alowishus Para Tomas (2011)
One Night Only – Live in New York (2012)
Café Nights In New York (2012)
Down In The Jungle Room (2017)
https://music.apple.com/us/album/in-the-front-yard-ep/1454181803

First Hand (1982)
Portrait (1986)
Revival Time (1999)
To Whom It May Concern (2010)
Alowishus Para Tomas (2011)
One Night Only – Live in New York (2012)
Café Nights In New York (2012)
Down In The Jungle Room (2017)
Jack Phillips and his band have performed in New York at The Bitter End, The National Underground and The Knitting Factory to name a few. Currently Jack and his jazz band (Conal Fowkes on piano, Debbie Kennedy on bass and Klaus Suonsaari on drums) perform frequently in New York at Don't Tell Mama, The Duplex, and will be returning to The Triad soon
AllMusic Review by Joe Viglione [-]
Revival Time is a disturbing but terrific production and presentation by John R. Phillips, not to be confused with the late John Phillips of the Mamas & the Papas. One really doesn't want to venture where lyricist Blake Silverstrom is going with nine of the ten poems he has constructed, and Phillips' eloquent readings also make the listener wonder what the motivating force is here. The singer's voice is close to Meatloaf in texture, and "Conversations in Styrofoam" could be right out of a censored version of The Rocky Horror Picture Show; it is dark, it is frightening, it is not something you'll want to play often. "Art Kills takes this concept, not a step further, but sideways, where it sounds like the protagonist is extinguishing the life from his lover. The entire album isn't this devastating but, though the artist and his collaborators could have moved into a Christopher Cross direction (the singer's voice is able to go from Mr. Loaf to Mr. Cross), a ditty like "I'm on the Cover of Newsweek, Mom" isn't about the celebration of success, but more like the despair of a parent whose child happens to be John Hinckley, Jr. or Timothy McVeigh. The dark joke here is that these tunes could be uplifting and wonderful, but the artists paint a different sort of picture. "Church of Nowhere" states that the earth will "reclaim the church and God will have nowhere to go." The instrumental, "Eternity," displays Phillips' musicianship without the twisted words, but even here it is dark and eerie. Revival Time would be an appropriate soundtrack to a horror movie like Session 9 but, for those picking it up thinking it will be a fun-filled revival, well, there's no "California Dreaming" in these grooves. Track ten, the reprise of "She Could Use Who She Wanted," puts the downer lyrics to a painful solo piano performance. The band plays the negative sentiment as if it is a bright and snappy pop tune on track seven. The reworking sounds like the artist has listened to too much John Cale and, had Cale produced this, both he and Phillips would be damned for all eternity. It's well-crafted, but harrowing stuff. Tim Burton should play this a few times before making his new film; however, it is not for fans of Petula Clark or Cass Elliot.
April 6, 2020 Hotline to the Underground – Gillen and Turk, Rev John Tamilio III, the Complaints
April 6, 2020 Fred Gillen Jr, Matt Turk, Dean Petrella, John Batdorf, Rev John Tamilio III
Medford News Weekly
Hotline to the Underground March 30, 2020 : An Interview with Harriet Schock By Joe Viglione
We have resurrected Hotline to the Underground, our column in Musician's Magazine in the 1970s for publication on TMRZoo.com Somerville News Weekly.com, Boston News Group and Medford News Weekly.com
March 23, 2020 Hotline to the Underground
March 16, 2020 Hotline to the Underground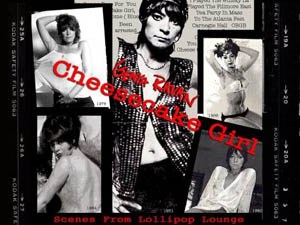 March 9-10, 2020 Hotline To The Underground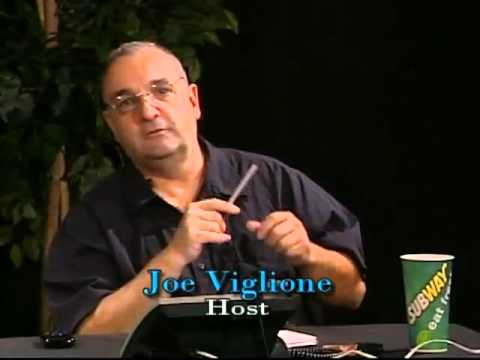 By Joe Viglione
The Hotline started running in Musician's Magazine in the 1970s, moved over to The Beat and Preview in the 1980s and is back in 2020. Film interviews with Jodie Foster, Robert Zemeckis, Ray Manzarek of The Doors (yes, a notable in the film world,) Michael Moore as well as people from everyday life. We thank the staff with Michael Bloomberg for granting us permission to video Michael Douglas, former police commissioner Ed Davis and Medford Mayor Breanna Lungo-Koehn earlier this month.
FILM TRAILER: GONE HOME
Jimmy Jewels – one of the best record producers in the city of Medford is in the new film Gone Home from writer/directors Brandon Rose and Zach Eastman. From the press release: JACK NALLY and his new wife KATE are driving to Jack's family home so that Kate can meet his family for the first time. As they are en route, JOSEPH and MARIE NALLY discover a chest buried in their backyard, which changes them upon opening it. When Jack arrives, he starts noticing that his parents have become overly kind and sweet. Thrown off by this sudden change in life-style, Jack slowly starts to piece together why exactly his parents have changed and what is truly behind it. Starring: Zachary Speigel, Taylor Karin, Kathryn Graham Howell, Michael Vasicek, Spencer Kane Mackey and Jimmy C. Jules Google "Gone Home Trailer" and check it out.
· * * * * * * *
· FILM REVIEW BURDEN
Burden, released on March 6th from Director/Writer Andrew Heckler stars Forest Whitaker and Garrett Hedlund. It will shock you to see a true story from 1996 centered around a Ku Klux Klan museum in Laurens, South Carolina and the preacher who took on the modern day Klan. We spoke with producer Robbie Brenner on March 9th (and will have the interview for you next week) and learned that Heckler started working on this project in 2000, four years after the events that Burden is based upon. Rated R, and coming close to two hours in the theater, the film brings together a difficult-to-recapture mix of violent race relations, a love story and the struggle of moving on from one lifestyle to another. Reverend Kennedy takes as much of a gamble as Klansman Mike Burden, incredible risk setting in motion a series of events that are as thought-provoking as they are compelling. Hedlund captures the individual, Mike Burden, that you meet tucked inside the closing credits – a formerly explosive beast tamed by those helping his evolving personality – his girlfriend, her son and the preacher man. That Heckler, Brenner and all involved let the film sauté over a twenty-year span of time is to their credit. With commendable acting, directing and camera-work that takes the movie home, there are stories within stories given a birds-eye view that will generate conversations. I still can't grasp that this kind of hate – and compassion – brewed at this level within the past three decades. Like I said…a conversation piece, and worth playing in every high school and college for social studies or whichever discipline can gain an advantage from this remarkably filmed piece of American history.
FILM NOTICE: Science Fiction from Director Warren Pantyhose
Warren Pantyhose calls himself a "Eurotrash Exploitation Director" with a Canon camera crafting unique Science Fiction A thirty minute feature is cut up into six segments Warren airs on YouTube – he gave the Hotline some additional insight: " I'm actually working on a second film that's a continuation of the first. It's going to be done with altered discount figurines and home made backgrounds in a stop motion style of animation. I plan on splitting the film up into segments once it's aired on local access TV .following suit with the most recent film." We'll have an interview with the local director in the coming months.
NIGHTLIFE
Club Bohemia at 738 Mass. Ave in Cambridge has on Friday the 13th Big Blue Moon, Art House, Stuck Stars and Submariners, doors at 8 pm, of course. On Saturday March 14th Drobakid, Clifford and the Midnight Motion – all times and acts subject to change. It's the cellar full of noise downstairs at the Cantab Lounge, one of America's Greatest Dive Bars …now in its 80th year. Full disclosure — I performed there in 1974 and I'm still alive to tell the tale!
SALLY O'BRIEN'S SOMERVILLE 335 Somerville Ave, Mar 13 • Charles Delta + The Soon to Haves at 9 pm, Coo and Howl on Saturday March 14 at 9:30 pm.
Thunder Road is 379 Somerville Ave, just a skip and a jump from Sally O's. They've got a Tribute to the Music of Phish on Friday the 13th, now that sounds like lots of fun – see Thunderroadclub.com And a shout out to Charlie Able, proprietor who did an amazing job with the old Jaspers. Charlie ran Harper's Ferry where we videotaped Janis Joplin's original band Big Brother and the Holding Company circa 1995…a quarter of a century ago. Great to see Mr. Able back on the music scene.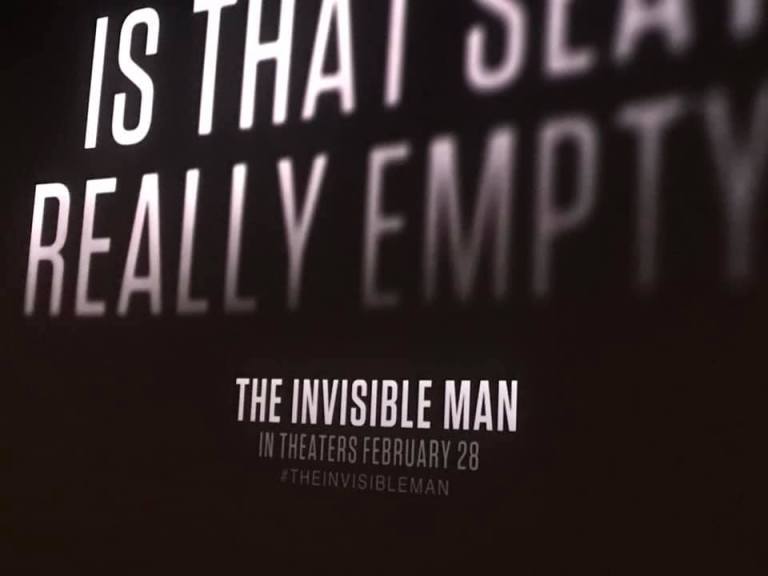 February 25, 2020 Hotline to the Underground by Joe Viglione
*Michael Douglas photo in Medford, 2-23-2020 by Visual Radio Director Paul Norman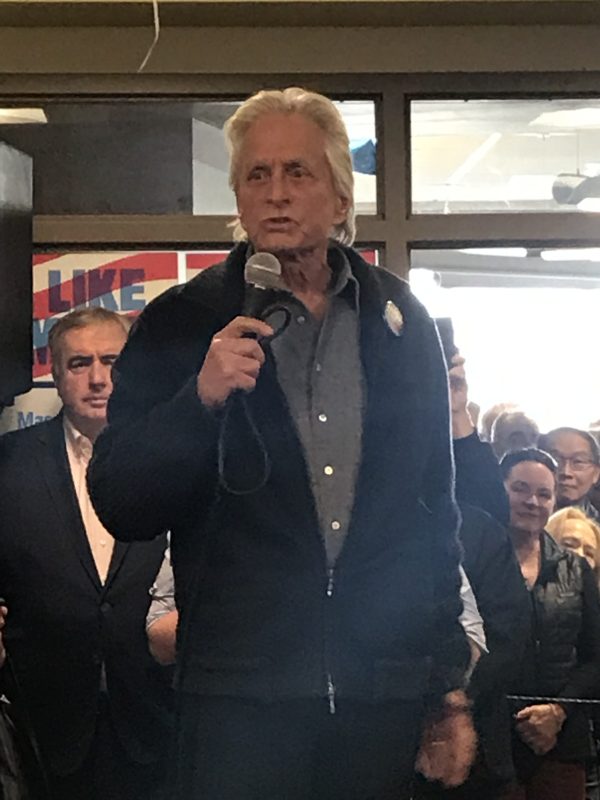 Comment on 007 : Alex
February 25, 2020 at 4:03 am
Love the "Bond" review i own all the originals on VHS, interested to check this one out!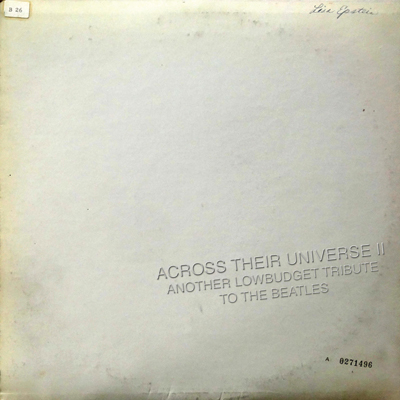 If you are in the mood for a culture clash go to Cambridge's cellar full of noise in Central Square, the Club Bohemia at the Cantab, 738 Massachusetts Ave. The Deep House of Central Underground will give your senses one style while on Saturday slammin' punk metal and hardcore will obliterate your brain as Charlie I.'s Psycho leads the Metal Madness barrage on February 22nd with band names on the bill so vile and disgusting that the late Supreme Court Justice Potter Stewart will know it when he sees it…from the beyond.
And if that scares you Gap Teeth, the Mainframes, Payton Gin and Venus Twins, are at Sally O'Brien's that same Saturday, Feb 22. Not since the days of the Chocolate Watchband, Vanilla Fudge, Moby Grape and the Strawberry Alarm Clock has such an avalanche of creative monikers hit the scene. Across the street right outside of Union Square at Bull McCabe's are Orcs w/ special guest Valipala – see what I mean. McCabe's is at 366 Somerville Ave while Sally O'Briens is 335 Somerville Ave. On Friday, Feb 21 at Thunder Road – 379 Somerville Ave, Charlie Able and the good people at Evolvement Music present Brad Parsons & Starbird with special guests Ashley Jordan and Back Rhodes. On Thursday February 20th at The Jungle on 6 Sanborn Court (in the heart of Union Square behind the Independent) you'll find Femme Bones- Female Fronted Dark Music Night Doors Open at 8 pm, $10 Cover, 21 + Live Music Schedule 8:30 pm FrostofDoom …Ethereal Darkwave 9:15 pm MELT …Fusion Rock 10:15 pm Era Nocturna …Electro/Darkwave 11:00 pm Blacksoul Seraphim …Gothic Doom Metal
Watch for profiles of these nightspots and/or their booking agents and owners along with articles on Somerville area bands like Karen Debiasse's Girl On Top. Coming soon to this column.
Some movie reviews on Dolittle (Robert Downey Jr.) and The Assistant in the next few weeks.
CD: Keep a Clean Engine
Artist: Dalia Davis
A dozen songs from Dalia Davis on her Keep a Clean Engine cd begin with "The Power of One," a dramatic, take the mountaintop road curves in a movie scene type of song with its empowering theme, a spirit which follows into the next track, "Don't Give Up The Fight." Billy Carl Mancini is on guitar for the first four tracks along with 8, 9 and 12, as are legendary McGregor McGehee on bass and Larry Finn on drums for tracks 1,2,3,8,9,10,11 and 12. These musicians bring their perfection and experience into play with Dalia's amazing keyboards getting to frolic over the musical foundation's depth.
Fifty-six years after the Another Side of Bob Dylan album unleashed "My Back Pages" in 1964, Dalia brings new life to the nugget with a gospel feel that punctuates the artistry at play here. "Eleven and a Half" reminds me of the work of musical genius Harriet Schock and Boston area vocalist Didi Stewart of Girls Night Out fame, compelling and worthy of multiple spins. "Peace" employs reticence rather than Melanie Safka's hit-you-in-the-face "Lay Down (Candles in the Rain)" approach, the entire CD entertaining with subtlety and well-crafted vision. "When Sunny Gets Blue" brings the album from girl-group pop to jazz in a dark underground café'. Dalia weaves through multiple genres seamlessly, no jolts – more like a drive in the car on the front and back covers – David Levitt's guitar just oh so nice with Dalia Davis giving the keyboard just the right touch. But it's the voice that travels over these musical excursions soulful here, poppy there, highly listenable throughout.
In 1982 the Beatles had a hit of portions of their movie hits, a Stars on 45 kind of medley, called – of course – The Beatles Movie Medley. Capitol Records did the same thing with the Beach Boys after the outrageous #1 success of a Dutch band with Stars on 45 the year before in the summer of 1981 with, yes, Beatles' tunes! Dalia's "Beatles Bridges" brings the idea back almost 40 years later and it still works. "Moving Day" echoes Carole Bayer Sager, Bette Midler, Karla Bonoff while "Wash Away" gives a nod to Laura Nyro, however it is pure Dalia Davis and from track 1 to the conclusion of "The Simple Life," this is just a terrific group of performances which all have their own unique identity. Very impressive.
Feb 10, 2020 Hotline to the Underground
Hotline to the Underground…the clubs, the music, the independent films, all the action in the area!By Joe Viglione
February 11, 2020thesomervillenewsweeklyLeave a comment
By Joe Viglione
February 10, 2020
Flick Fanatics is a site operated by movie critic Panwa Sutthinon with 9.74k subscribers on YouTube. He called director Bong Joon Ho's 2019 film, Parasite, a masterpiece before it won the Oscar for Best Picture last night. Seek out his review on YouTube under Flick Fanatics.
Was I bored by the Oscars on Sunday, Feb. 9, 2020. Yes and no. Elton John was lots of fun performing his Oscar-winning song from Rocketman. Elton still has it and the song harkens back to the pop of the superstar's heyday. Perhaps the most bizarre thing about the entire display was Joaquin Phoenix bringing home the Oscar for Best Actor. Has it really been eleven years since Heath Ledger won the best supporting actor Oscar in 2009 – posthumously – for playing the Joker in "The Dark Knight?" So two actors have won this incredible award for playing the same character. Here's the deal – Ledger's performance was so one-of-a-kind, majestic, devilish and complete that there is no comparison. In the opinion of this critic, Phoenix didn't even come close.
NEW MUSIC
Australia's Audioscam is negotiating with the great Rob Fraboni (produced the Rolling Stones, Eric Clapton's "Hello Old Friend," mastered the entire Bob Marley collection!) – "Even When You Lose" written by G. Beasley and Brian Pitcher) is an epic five minutes and eleven seconds, longer than what the band from down under usually puts on their albums and extended plays! The riff is an instant classic and the song concludes with a multiverse of sound. Looking forward to the full disc!
Robert Jan-Davis sent us his "An Ocean Breeze" on Spotify – simple, airy pop, kind of like a modern day Norma Tanega ("Walkin' My Cat Named Dog,") light and inviting. It's on Jaeger Records out of Brookline Mass and came in off of famous Cholesterol Jones' mailing list. Jones performs at the Cantab Upstairs at Geoff Bartley's folk nights – watch the club's website for dates.
Terry Kitchen is back with a new album – Next Time We Meet which features Track 9 "Empty Mansion." The member of vintage Boston band Loose Ties is proficient and comes up with clever rhythms and atmospheric sounds denser than the aforementioned Robert-Jan Davis. Would easily fit onto an album by the Crystal Mansion with their tremendous classic hit, "The Thought of Loving You." The song is well constructed and will accompany your day with repeated spins …very nice.
http://www.terrykitchen.com/discography.php
If you have an adventurous heart, go to 738 Mass. Ave for Club Bohemia's Valetine's Friday Night featuring Bazmati Vice and Memphous. If your significant other is not into the Goth of it (well, I'm not sure they are Goth, sure sounds like it…) you could lose your Valentine, but still have a good time. Saturday the 15th you can kiss and make up with River Divides, Soaked in Strange, Soup, and the marvelous duo The N Connection who are truly extraordinary.
BOSTON GETS A GRIP – The area's tribute to Aerosmith
Back in 1988 Fast Track Records produced a 31 track double-lp entitled Boston Does The Beatles with the exquisite music of John, Paul, George and Ringo being translated by Didi Stewart ("You're Gonna Lose That Guy"), Berlin Airlift with Rick Berlin ("Eleanor Rigby"), the late Barry Cowsill of The Cowsills – actually from Rhode Island but why quibble – ("Everybody's Got Something To Hide Except Me & My Monkee") … you get the picture. Then came Boston Gets Stoned with the late Jimmy Miller, Rolling Stones producer, remastering all but two of the tracks (one by yours truly, "Brown Sugar", and a Stones' cover by Mono Mann and The Lyres).
Now comes Boston Gets A Grip…21 years after the release of the Beatles cover album, 14 years after 1995's Boston Gets Stoned, and here's what you can expect: The Bristols performing "Seasons Of Wither", Kip Martin and The Merles singing the song allegedly written about Elissa Perry, Joe Perry's first wife, "Sweet Emotion", Recorded at Room 9 from Outer Space in Southie and engineered by Ducky Carlisle, King Memphis doing a very strange rockabilly "Mama Kin" – it actually works in a twisted way. There are nineteen songs on this CD, which makes its debut at the event. There promises to be lots of familiar faces from the Channel / Bunrattys days including Dinky Dawson, engineer on the new Spanky & Our Gang CD who should be there with those discs and Channel T shirts and more.
BostonGetsAGrip.com has details of the event which features Alizon Lissance from Girls Night Out – live and in performance – along with Kenne Highland appearing in Jody Sandwich's set, Medford's own Jada Tringale singing "Back In The Saddle", The Bristols, who are reuniting for this show after 9 years! and Black Number Nine with Charlie Ledger from "Unattached" and the "Fighting Cocks".
Hotline To The UndergroundSomerville News Weekly
https://thesomervillenewsweekly.blog/2019/11/12/hotline-to-the-underground/
June / July 1984 Hotline to the Underground