Music From Free Creek – quote from Joe Viglione 10:53 am Monday June 21, 2021 First day of Summer
https://johnkatsmc5.blogspot.com/2017/07/free-creek-music-from-free-creek-1973.html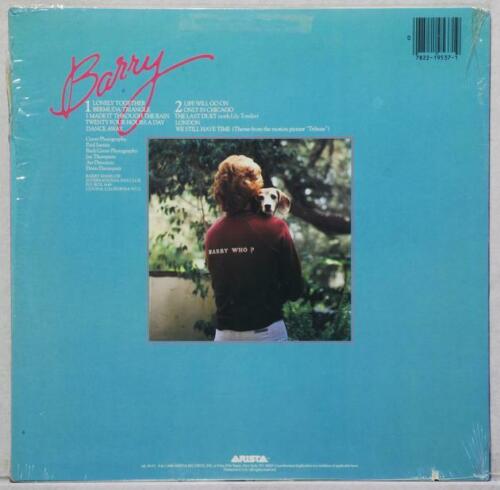 6:22 pm Sunday classic John Kongos CD/album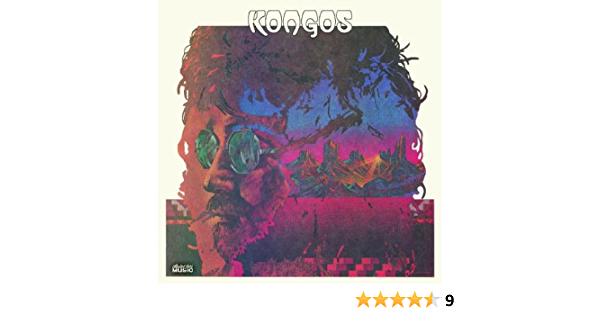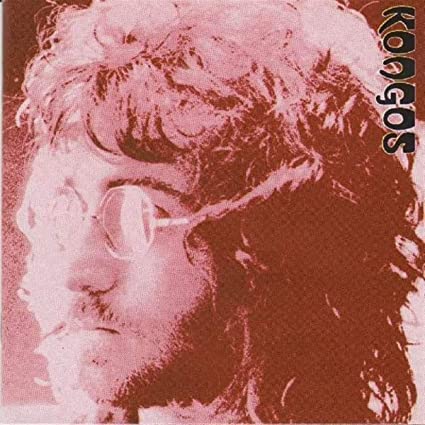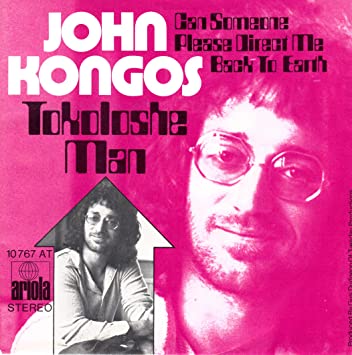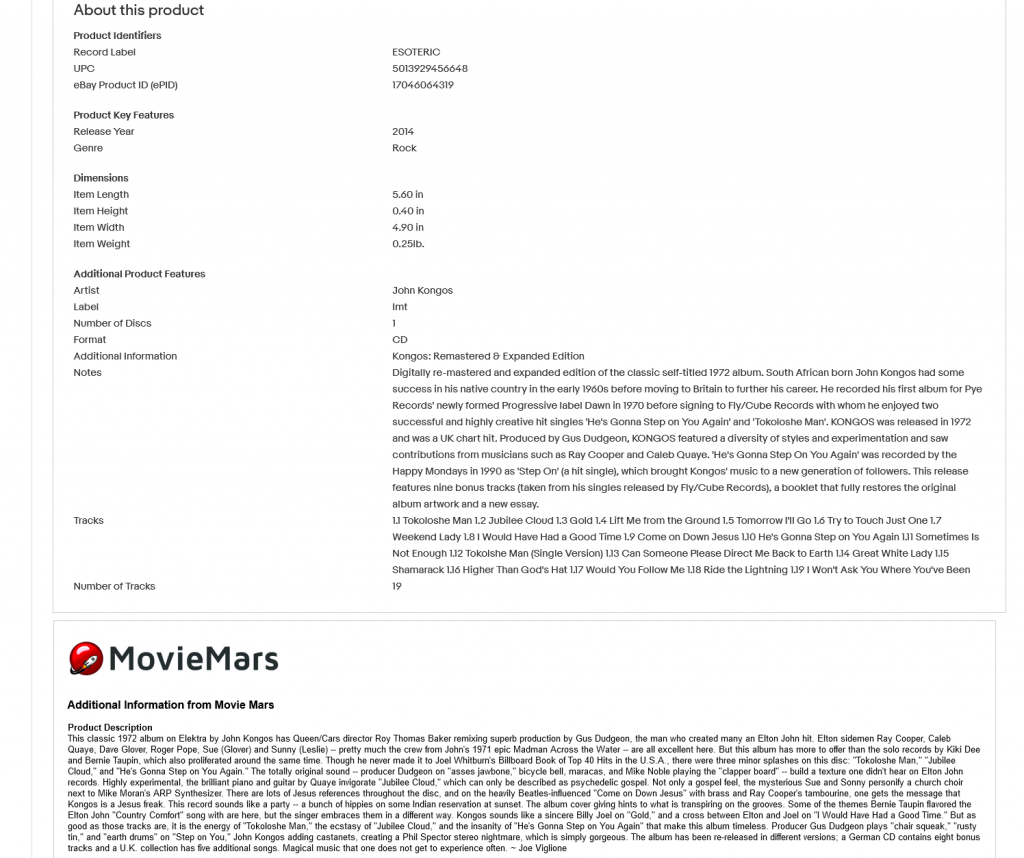 6:14 pm about 5 hours from the Summer Solstice around 11:30 pm this Sunday night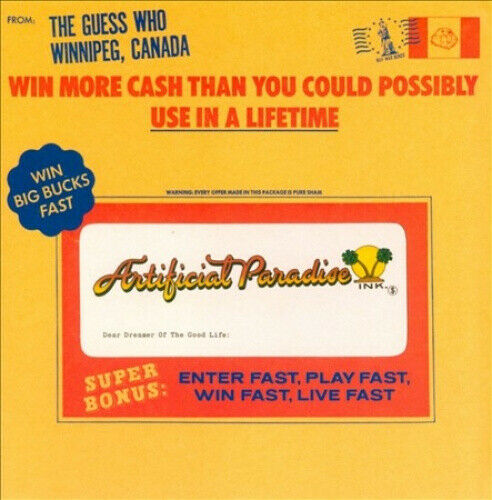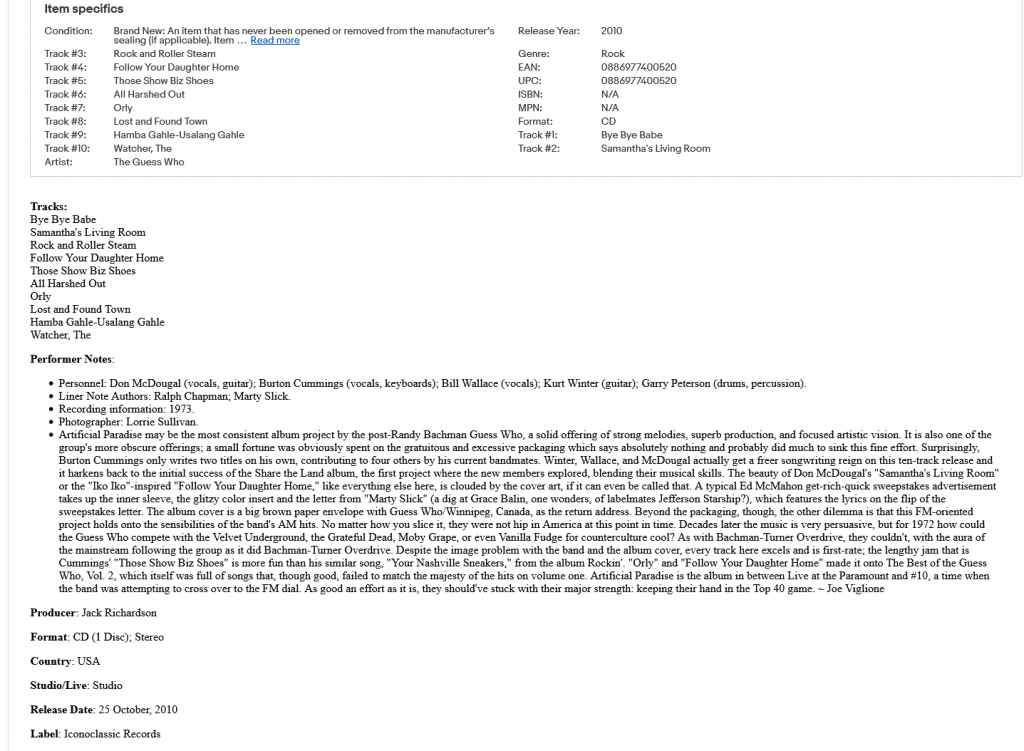 10:36 am Sunday June 20, 2021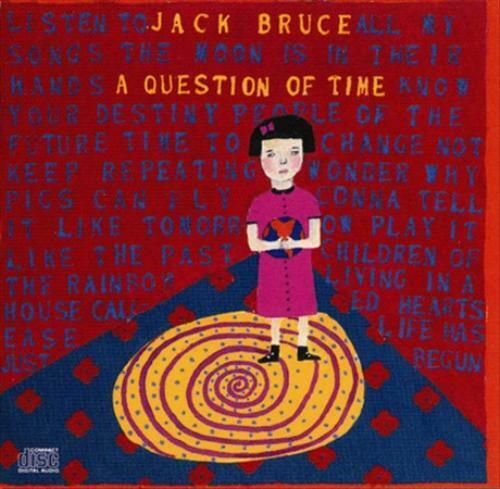 6:48 am Johnny Thunders 6-20-21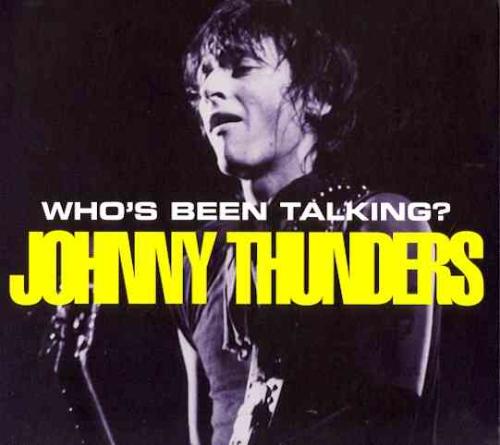 6:11 am Elliot Murphy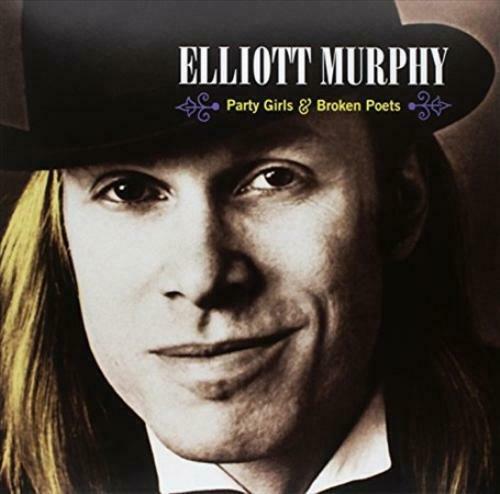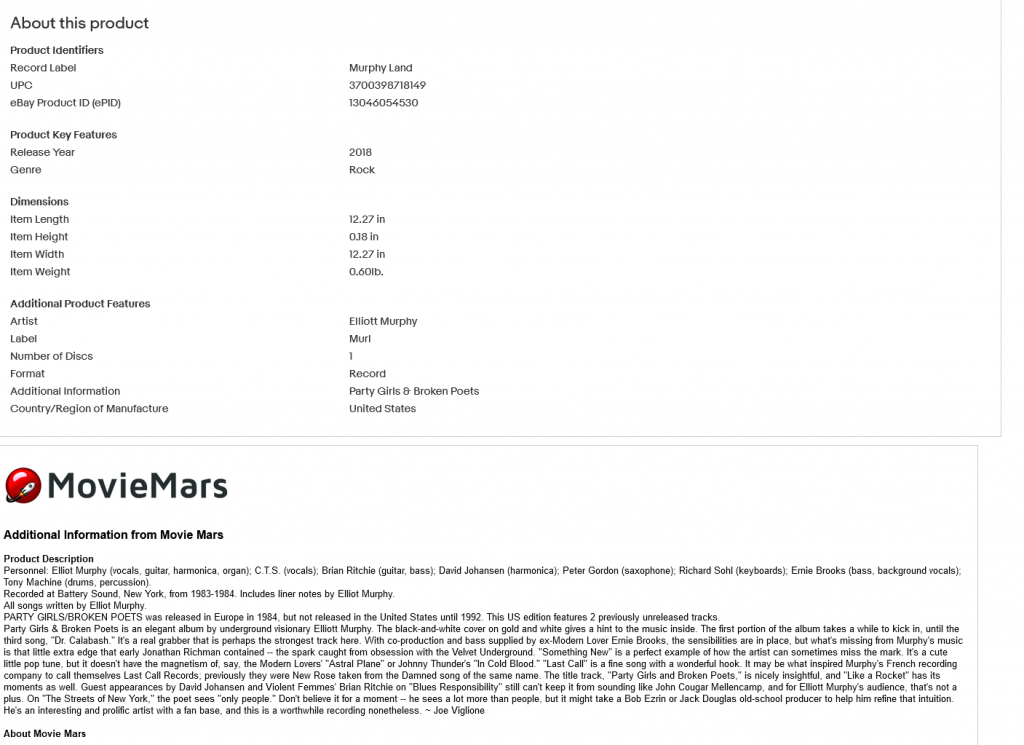 6:06 am Sunday June 20, 2021 the rock critic maniac continues his quest to collect his work…
5:59 am Invaders concluding, just had it on as background sound as I had already viewed it. Here's an interesting CHER lp with a quote from one of my other Cher reviews – from Wikipedia: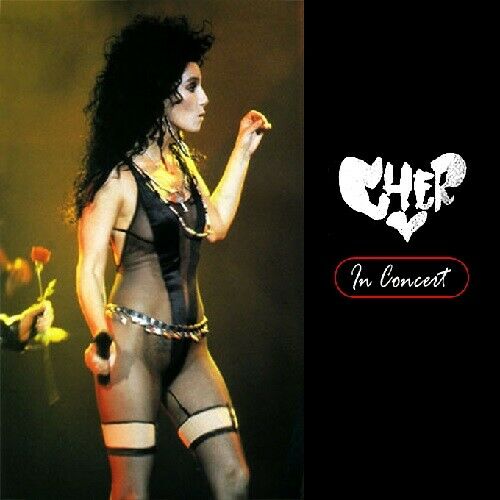 Cher has employed various musical styles, including folk rock, pop rock, power ballads, disco, new wave music, rock music, punk rock, arena rock, and hip hop;[245] she said she has done this to "remain relevant and do work that strikes a chord".[246] Her music has mainly dealt with themes of heartbreak, independence, and self-empowerment for women; by doing so, she became "a brokenhearted symbol of a strong but decidedly single woman", according to Out magazine's Judy Wieder.[247] Goldmine magazine's Phill Marder credited Cher's "nearly flawless" song selection as what made her a notorious rock singer; while several of her early songs were penned by or sung with Sonny Bono, most of her solo successes, which outnumbered Sonny and Cher's successes, were composed by independent songwriters, selected by Cher.[248] Not.com.mercial (2000), Cher's first album mostly written by herself, presents a "1970s singer-songwriter feel" that proves "Cher adept in the role of storyteller", according to AllMusic's Jose F. Promis.[249]
Robert Hilburn of the Los Angeles Times writes, "There were a lot of great records by female singers in the early days of rock … None, however, reflected the authority and command that we associate with rock 'n' roll today as much as [Cher's] key early hits".[250] Some of Cher's early songs discuss subjects rarely addressed in American popular music such as divorce, prostitution, unplanned and underaged pregnancy, and racism.[248] According to AllMusic's Joe Viglione, the 1972 single "The Way of Love" is "either about a woman expressing her love for another woman, or a woman saying au revoir to a gay male she loved" ("What will you do/When he sets you free/Just the way that you/Said good-bye to me").[251] Her ability to carry both male and female ranges allowed her to sing solo in androgynous and gender-neutral songs.[251]
Cher has a contralto singing voice,[252] described by author Nicholas E. Tawa as "bold, deep, and with a spacious vibrato".[245] Ann Powers of The New York Times called it "a quintessential rock voice: impure, quirky, a fine vehicle for projecting personality."[253] AllMusic's Bruce Eder wrote that the "tremendous intensity and passion" of Cher's vocals coupled with her "ability to meld that projection with her acting skills" can provide "an incredibly powerful experience for the listener." [254] The Guardian's Laura Snapes described her voice as "miraculous … capable of conveying vulnerability, vengeance and pain all at once".[255] Paul Simpson, in his book The Rough Guide to Cult Pop (2003), posits that "Cher [is] the possessor of one of the huskiest, most distinctive voices in pop … which can work wonders with the right material directed by the right producer".[256] He further addresses the believability of her vocal performances: "she spits out the words … with such conviction you'd think she was delivering an eternal truth about the human condition".[256]
Writing about Cher's musical output during the 1960s, Robert Hilburn of the Los Angeles Times stated that "Rock was subsequently blessed with the staggering blues exclamations of Janis Joplin in the late '60s and the raw poetic force of Patti Smith in the mid-'70s. Yet no one matched the pure, seductive wallop of Cher".[250] By contrast, her vocal performances during the 1970s were described by Eder as "dramatic, highly intense … [and] almost as much 'acted' as sung".[18] First heard in the 1980 record Black Rose,[257] Cher employed sharper, more aggressive vocals on her hard rock-oriented albums, establishing her sexually confident image.[258] For the 1995 album It's a Man's World, she restrained her vocals, singing in higher registers and without vibrato.[134]
The 1998 song "Believe" has an electronic vocal effect proposed by Cher,[246] and was the first commercial recording to feature Auto-Tune—an audio processor originally intended to disguise or correct off-key inaccuracies in vocal music recordings—as a deliberate creative effect; according to Rolling Stone's Christopher R. Weingarten, "producers … used the pitch correction software not as a way to fix mistakes in Cher's iconic voice, but as an aesthetic tool."[259] After the success of the song, the technique became known as the "Cher effect"[244] and has since been widely used in popular music.[260] Cher continued to use Auto-Tune on the albums Living Proof (2001),[261] Closer to the Truth (2013),[262] and Dancing Queen (2018).[239]
In an interview in 2013, Cher reflected on how her voice had evolved during the course of her career, eventually getting stronger and suppler over the years. While she didn't really like it at the beginning, working with vocal coaches had made a significant difference; she stated in the Toronto Sun: "It's so freaky because people my age are having to lose notes and I'm gaining notes, so that's pretty shocking."[263]
Films, music videos, and stage
5:53 am June 20, 2021 Invaders about to conclude, up like a maniac transferring my CD review from eBay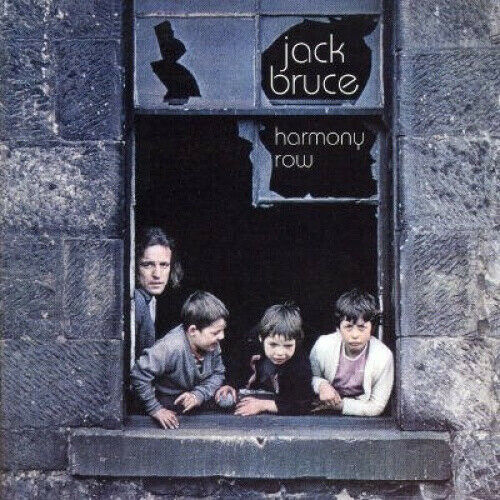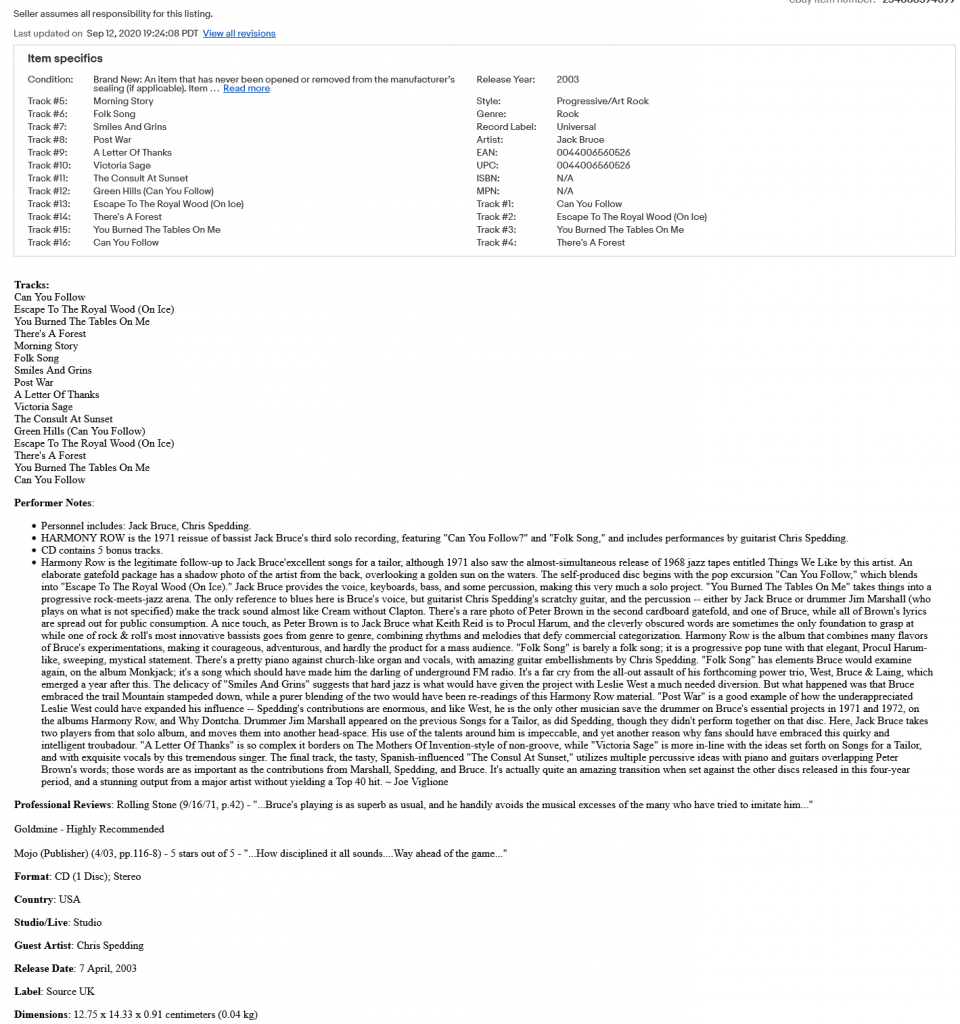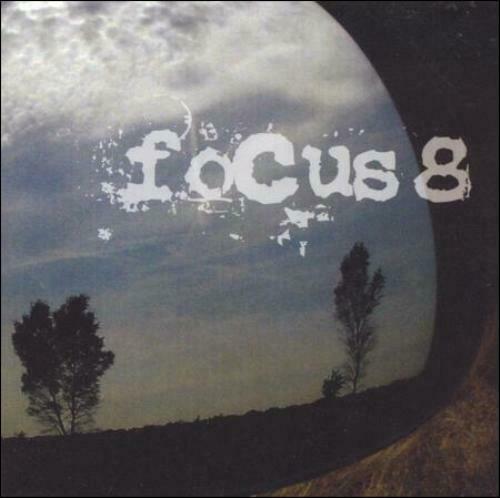 5:25 am June 20, 2021 The Invaders are on METV, and I am transferring these reviews I wrote so long ago…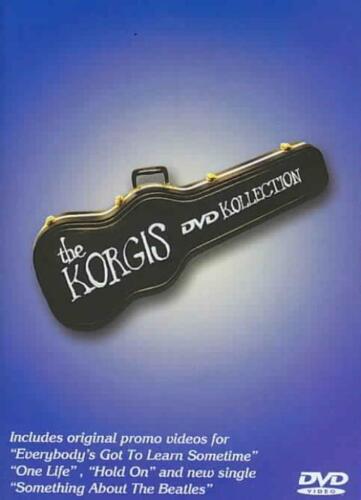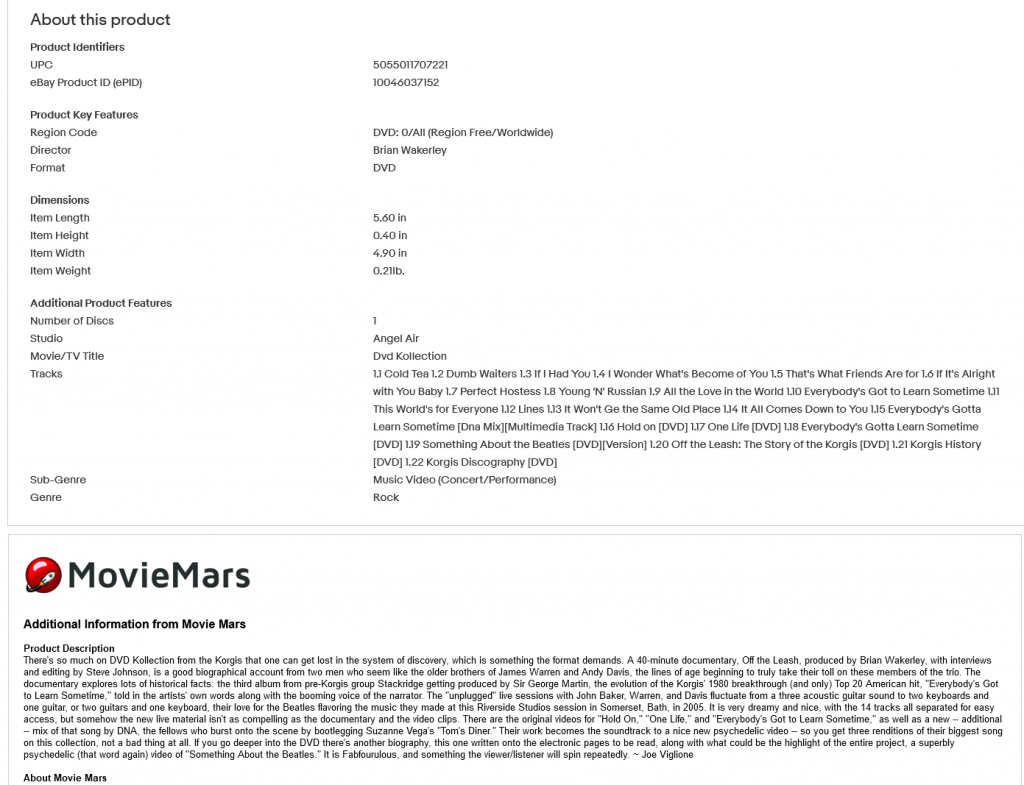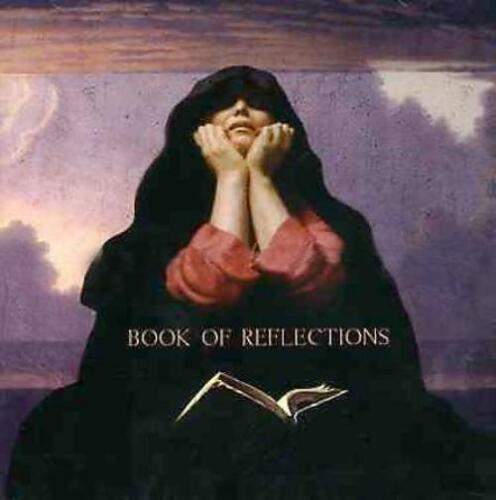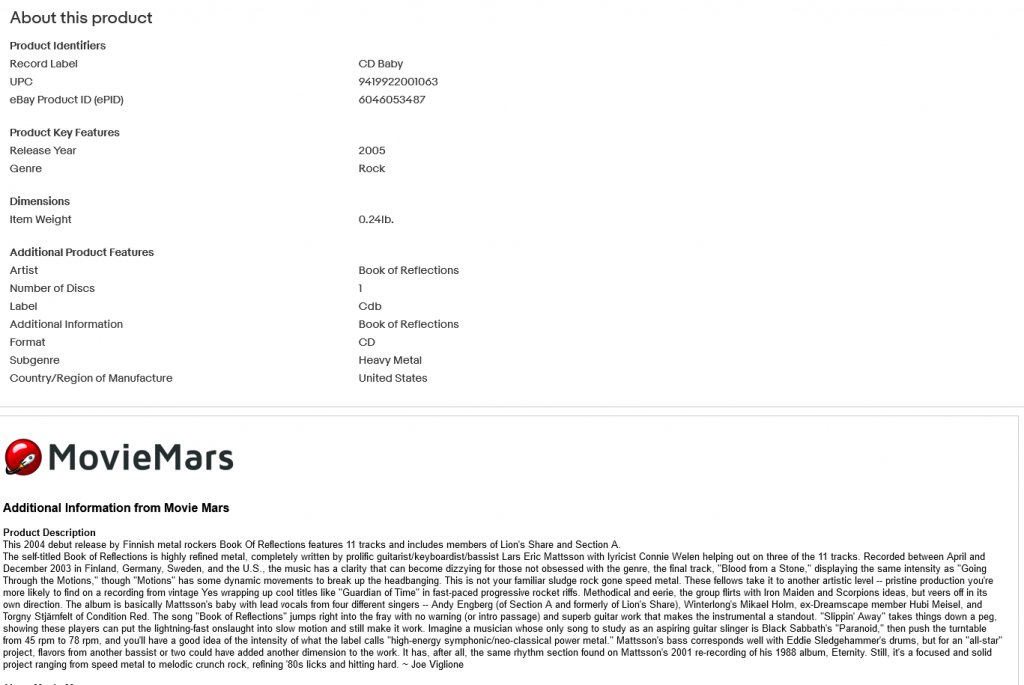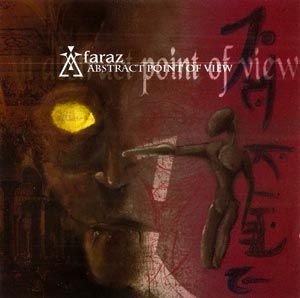 https://www.metal-archives.com/albums/Faraz_Anwar/Abstract_Point_of_View/147821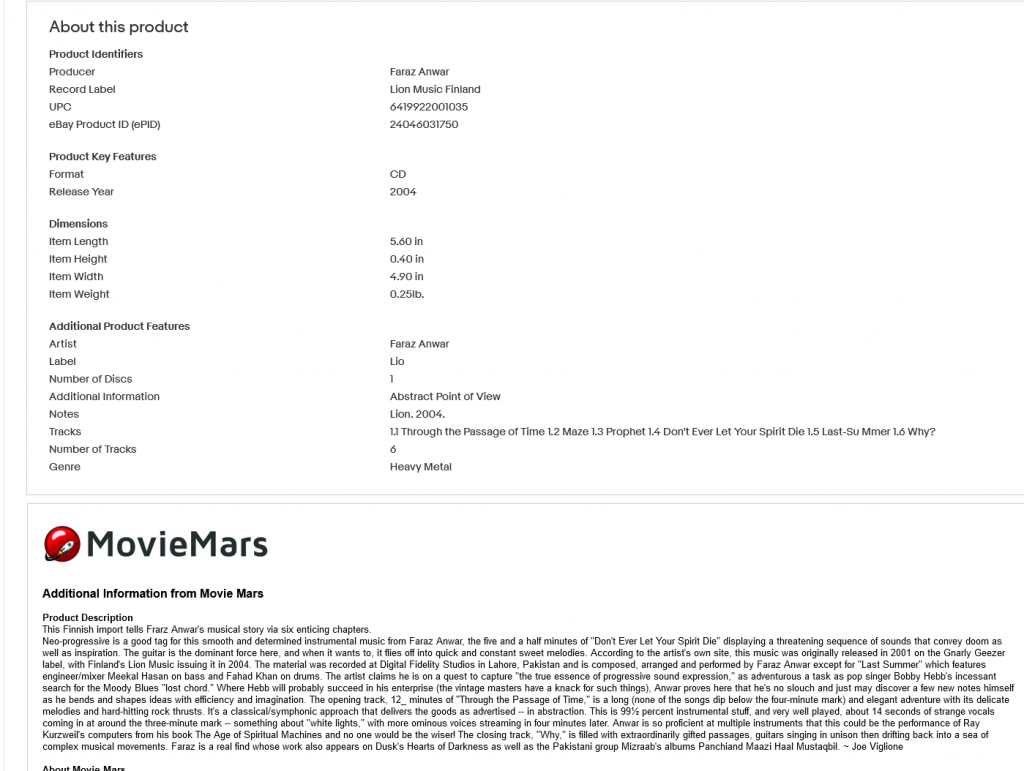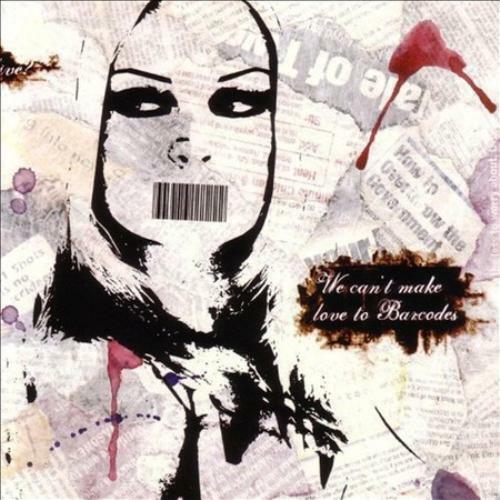 Alvin Lee's ZOOM, transferred 5:16 am from eBay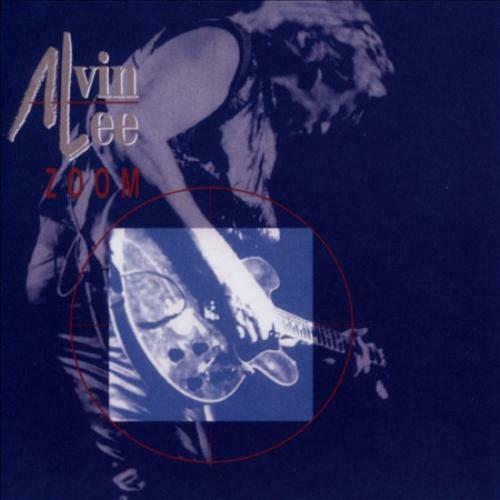 Additional Information from Bargain Bin Media
Product Description
Recording information: Space Studios.
Photographer: Thorsten Buhe.
Released in Europe on Castle Communications and distributed in the U.S. on Domino Entertainment, a label founded by producer Rob Fraboni, the album's tracks were all shuffled into a different order except for "A Little Bit of Love," "It Don't Come Easy," and "Use That Power." An oddity, but you could put the CD in your player on the shuffle setting and it would remain one of journeyman Alvin Lee's finest statements. The stellar track here is "Real Life Blues," which hit in spots around the states, notably in Texas and in Massachusetts. It was a Top 30 hit on the Billboard charts in Boston when the regional papers published such tracking. The track featured the unmistakable sound of George Harrison on slide guitar and Deep Purple keyboard player Jon Lord. This is a wiser, slower, more methodical sentiment than we once heard Lee make on "I'd Love to Change the World." A 16 page booklet accompanies the cover photo (the bull's eye on Lee's guitar), it's the other side of the flash guitar Lee's been known for. "A Little Bit of Love" is Ten Years After meets Power Station with thunderous drums and very smooth production. Steve Gould and Deena Payne's backing vocals chirp over Alan Young's boom-boom drumbeat on "The Price of Love," a bonafide dance tune that cries for the kind of production that the band Chic made famous — dance blues. "Moving the Blues" is a fun, Delaney & Bonnie type rocker with Clarence Clemons on tenor sax. Clemons appears on four tracks, including "Use That Power," "Jenny, Jenny" — a Little Richard meets Mitch Ryder by way of Chuck Berry fun stomper — and the funky "Wake Up Moma" which has that trademark Jon Lord keyboard filling in nicely. The instrumental "Lost in Love" is very tasteful. This is a major '60s/'70s figure making music on his own terms and it is very satisfying. ~ Joe Viglione
It is 5:13 am Sunday June 20, 2021. The Invaders are on, sitar music. S2 E9 William Windom with Roy Thinnes THE SUMMIT…since I've seen it the show is merely background as I do this harvesting of my writings on eBay from AMG. Mitch Ryder, Got Change for a Million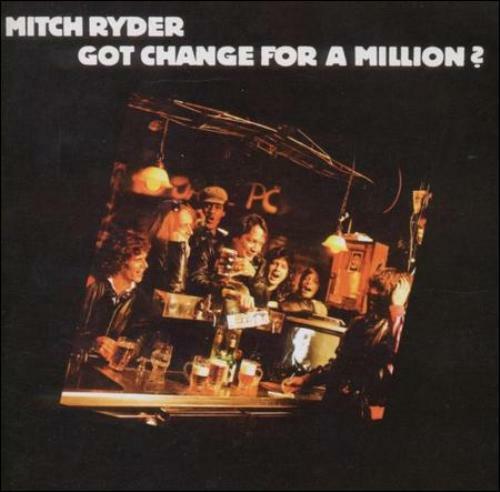 Product Description
Personnel: Mitch Ryder (vocals); Rick Schein, Joe Gutc (guitar); Billy Csernits (keyboards); Marc Gougeon (bass); Wilson Owens (drums).
Recorded at Delta Studios, Wilster, West Germany; Second Suite Studios, Detroit, Michigan.
Mitch Ryder's Got Change for a Million?, released in 1981 in Germany on Line Records, continues the progression started on The Detroit-Memphis Experiment in 1969 and the subsequent Detroit album produced by Bob Ezrin. This is no-nonsense blues-tinged rock produced by Tom Conner along with Ryder. "That's Charm," clocking in at five-and-a-half minutes, is the longest track and indeed has charm. Although Ryder looks a bit haggard a mere 12 years after The Detroit-Memphis Experiment, his voice is intact and the tunes, all by Kim Levise and Ryder (aka William S. Levise, Jr.), have a concise poppy snap. "Red Scar Eyes" is a real departure, a moody piece with lyrics that go from introspection to downright deranged, a far cry from the efficient opening track "My Heart Belongs to Me." Included with the liner notes are the handwritten lyrics, from side one seen next to a full glass of beer, and from side two with a photo of a pen next to an empty glass. The earthy voice of Ryder found fame as an instrument for producer Bob Crewe and songs by Crewe, Burt Bacharach, Bill Medley, and others. Although side two's opening track "Bang Bang" fails, "Back at Work" and the reggae-flavored "Ich Bin Aus Amerika" succeed, showing Ryder's development from singer to singer/songwriter. The classic growl of this true, well-rounded journeyman is in fine shape on the exquisite "Bare Your Soul." "We're Gonna Win" opens with looping guitars and unique backing vocals, the band cooking behind Ryder's hard-driving voice. The album was recorded and mixed at Delta Sound Studio in Wilster, West Germany, except for the final two tracks, "Bare Your Soul" and "We're Gonna Win," which were tracked in Detroit. The album was "recorded and mixed without the aid of any reduction devices." Re-released on J-Bird Records in 1995, it's a good look at Mitch Ryder on his own. ~ Joe Viglione
here's my AMG review of Renaissance
AllMusic Review by Joe Viglione [-] https://www.allmusic.com/album/renaissance-mw0000675393
What made Vanilla Fudge so intriguing was how they and producer Shadow Morton mutated hit songs by stretching the tempo to slow motion so exquisite that even an overexposed song by the Supremes sounded new on the radio. The formula worked fine on covers, but despite their collective talent, the material they composed on Renaissance feels more like psychedelic meeting progressive and has less of that commercial magic. Renaissance is a concept album, produced and directed by Shadow Morton, the man who brought you the Shangri-Las and who produced the second album for the New York Dolls. With a long poem by Carl DeAngelis on the back cover and an amazing construction of a Mount Rushmore-type set of statues of the band members on the front, sculpted in the stars away from Earth, the band moved into an arena yearned for by Iron Butterfly and Rare Earth: respectability. Carmine Appice's "Faceless People" is the band's standard sound on an unfamiliar tune. While it is highly listenable, not the tedious chore lesser music in lesser hands becomes, Top 40 could hardly respond to an epic like that or "The Sky Cried When I Was a Boy." This is the punk version of Emerson, Lake & Palmer, and there should have been a bigger market for it on FM radio. Singer Mark Stein and Tim Bogert compose a prototype that bands like Uriah Heep should have embraced. Calvin Schenkel's "The Spell That Comes After" offers more than the band's originals, though Vince Martell's fuzz guitar on "The Sky Cried" meeting the superb vocals suspended somewhere above it all makes for a nice musical sandwich; their name far more appropriate than the trendy-for-the-time vibe Vanilla Fudge suggests. Martell's "Thoughts" is eerily cosmic and spaced — his creativity seemed kept in check by the band, which is a pity; his early 1980 demos without the group evidence that his contributions were essential, despite the fame Bogert and Appice would find. Renaissance is a solid, albeit typical, release from this innovative group. Sundazed has re-released Renaissance with three additional tracks. The cover of Donovan's "Season of the Witch" does more with those two famous chords than most. It is a highlight and proves that covers should have been evenly matched with the originals on these early discs. That's what got them the audience in the first place, and reinvention is what they did best.
https://www.allmusic.com/album/renaissance-mw0000675393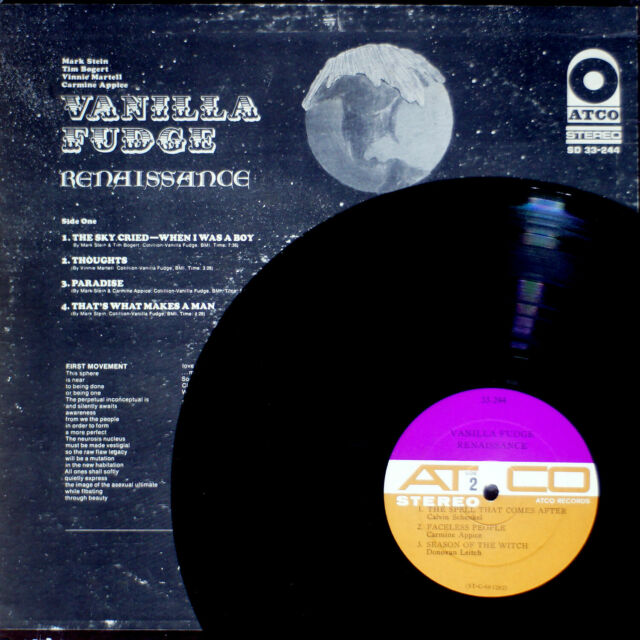 AllMusic Review by Joe Viglione [-]
Vanilla Fudge took a more basic stance with Rock 'n' Roll, bringing in Aerosmith's first and the Velvet Underground's last producer, Adrian Barber, to replace Shadow Morton. Guitarist Vinnie Martell sings lead on "Need Love," and it is a quagmire of rock sounds, offset by Mark Stein's "Lord in the Country." The band then goes after a good but non-hit Carole King/Gerry Goffin number, "I Can't Make It Alone." It has that vibe that made "Take Me for a Little While" so important and so timeless, but there's just something missing. This is Vanilla Fudge's trademark sound looking for a new personality. The band started in 1967 by releasing an album of seven cover tunes done Vanilla Fudge-style. Along with Cream, Jimi Hendrix, and a handful of other bands, their sound helped shape Top 40 radio in the '60s while heavily influencing Deep Purple and what that group would do for the '70s. "Street Walking Woman" is OK, and that's the problem with Rock 'n' Roll, the album is a picture of a band trying to grow and emerge from the shadow of what initially launched them — a familiar problem in rock & roll. The Sundazed CD contains original mixes of "Sweet Talking Woman" and "The Windmills of Your Mind," the latter adapted from Dusty Springfield's hit theme to the film The Thomas Crown Affair. Covers like "The Windmills of Your Mind" are what the band was all about, and this version is grunge, hard rock, that style you know Ritchie Blackmore and company copped for their ride into fame. A 19-minute-and-57-second unreleased studio track, "Break Song" is attached to what was already a 39-minute-and-44-second vinyl LP. That is one full hour of Vanilla Fudge, and Sundazed must be commended for helping put history in order. Still, Rock & Roll bares the strengths and weaknesses of this great ensemble, the weaknesses fully exposed on the 1984 "reunion" LP which pushes Vinny Martell into the background and redesigned the band's sound. The strengths are found in their ability to pour passions into other people's already established songs. Just listen to the drums pound away six and a half minutes into "The Windmills of Your Mind," while the keyboard slashes like a guitar. It's the Young Rascals meet Moe Tucker of the Velvet Underground, a sublime blend. It's just too bad sampling wasn't in vogue back then; Dusty Springfield's voice would have been the frosting on the cake. The point of "If You Gotta Make a Fool of Somebody," keyboardist Mark Stein dueting with drummer Carmine Appice, cannot be discerned. It's OK, but sounds bare, and cries out for Shadow Morton's direction. They certainly push the band into a harder direction, but that twinkle in the eye that is the first Vanilla Fudge album seems to have evaporated except for the Carole King and Dusty Springfield covers. The cleancut young men who covered Curtis Mayfield's "People Get Ready" in 1967 were not the brash musicians who tracked Mayfield's "I'm So Proud" in 1973 with Jeff Beck. Rock & Roll captures the band as it was disintegrating, and the long bonus track, "Break Song," is noteworthy, not for musical value, but to show the self-indulgence which would overtake what was an earth-shaking concept. It's a delicious slice of nostalgia for hardcore fans and musicologists, but the general public might want to stick with a greatest hits package.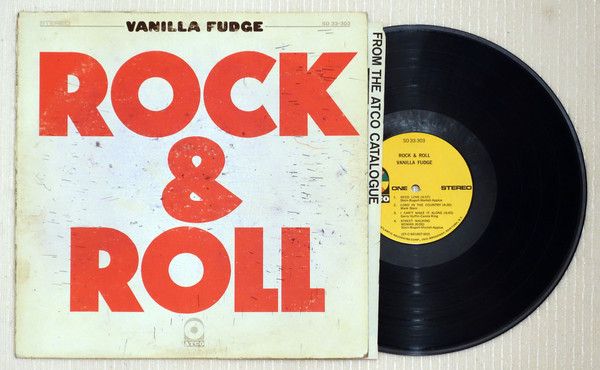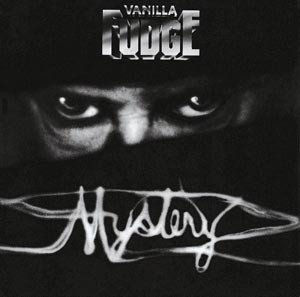 https://www.allmusic.com/album/mystery-mw0000367495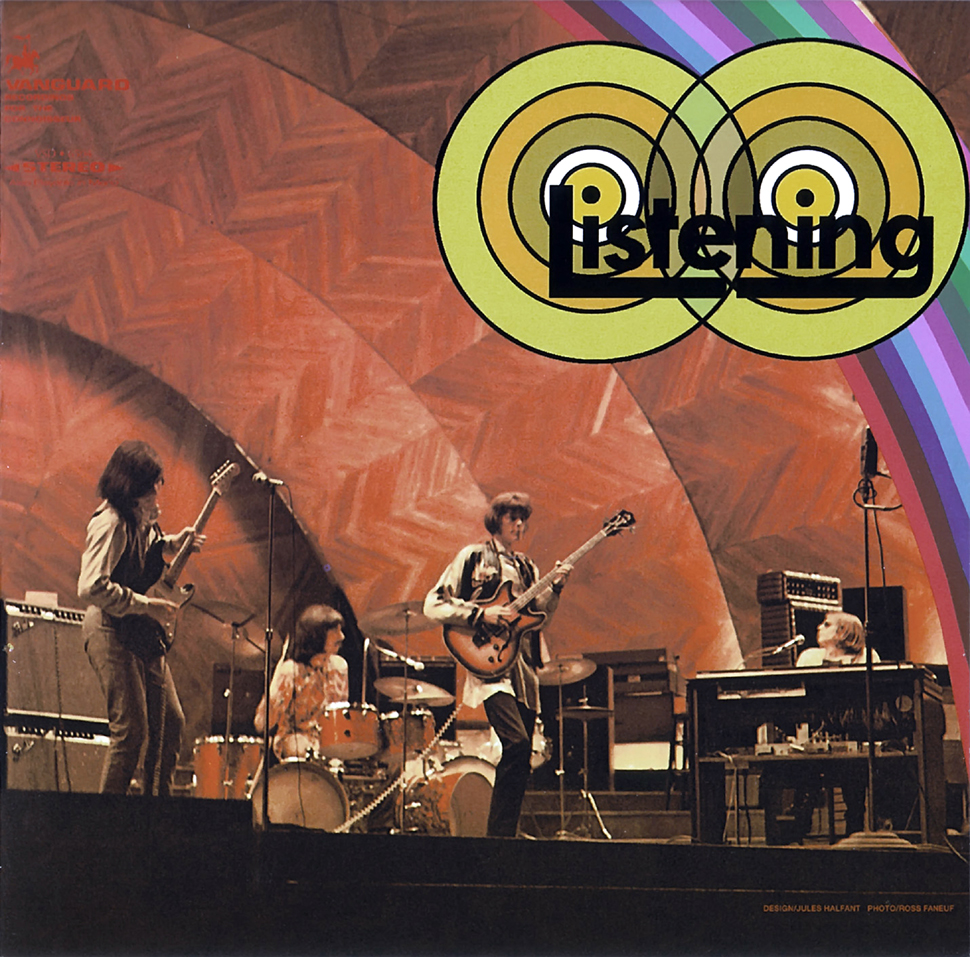 AllMusic Review by Joe Viglione [-]Michael Tschudin led the Boston-based band Listening, but it is the contributions by former Velvet Underground bassist Walter Powers and guitarist Peter Malick which make this album historic. Powers performed over the years with keyboardist Willie Alexander as members of Capitol Recording Artist the Lost, the aforementioned Velvets, and on Autre Chose, a live album from Alexander released on New Rose in Paris. Peter Malick is best known for being Otis Spann's guitarist and a member of the James Montgomery Band on Capricorn. Their legendary status in Boston rock & roll history brings positive notoriety to the fine music on this Vanguard release. "So Happy" is the poppiest tune, a cross between the Monkees and the Mojo Men, which is quite misleading. The album runs the gamut from pop to blues to jazz. "Baby Where Are You" is some strange fusion of Motown and the Spencer Davis Group which then veers off in a frenzy of effects and musical jam. Eight of the 11 tracks are written by keyboard/vocalist Michael Tschudin, with three titles attributed to the group. "See You Again," one of the group efforts, is another jam with riffs the Who would greatly appreciate. Phish's success validates how ahead of its time Listening truly was. There is certainly an identity here as Tschudin takes the boys through all sorts of styles inside the tune "Laugh at the Stars." Elements of Jimi Hendrix, the Band, and the Vanilla Fudge swirl around in the pretty decent production by Michael Chechik. Where peer group the Peanut Butter Conspiracy sound forced, Listening is right on target. There's just no hit single here that could launch these gentlemen from the trap known as "The Bosstown Sound." "9/8 Song" is definite jazz, kind of like latter-day Rascals, and we know how good that was, and how far it didn't go. "Stoned Is" sounds like the Velvet Underground performing "Chest Fever" by way of Lou Reed's "New York Stars" from Sally Can't Dance. It would fit perfectly on the '60s film soundtrack Psych-Out. Listening has punch and creativity which deserved a better fate.
https://www.allmusic.com/album/listening-mw0000673731
https://www.allmusic.com/album/listening-mw0000673731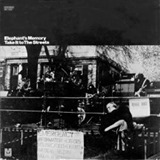 https://www.allmusic.com/album/take-it-to-the-streets-mw0000850732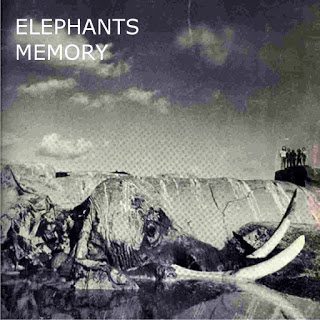 http://therockasteria.blogspot.com/2016/09/elephants-memory-elephants-memory-1972.html
As with many Herman's Hermits hits, the songs are so indellibly linked to Peter Noone and company that few cover versions turn up, though garage bands Los Checkmates and The E Types did pick up on this wonderful melody from songwriter Graham Gouldman who released the tune himself on his Peter Noone produced solo lp. Clocking in at two minutes and fifty-seven seconds, MGM single #13681 went Top 35 two weeks after the flip side, "There's A Kind Of Hush", went Top 5 in March of 1967. Acoustic guitar opens this perfectly constructed pop tune with bells, backing vocals and the immense production found on "There's A Kind Of Hush". This is serious pop music, minus the strings and heavy backing vocals you have a style that R.E.M. embraced and brought into another era.
The lyrics are more obscure than two other Gouldman /Herman's Hermits classics, "Bus Stop"and "For Your Love", and the chord changes that go along with those lyrics are superb. As the tune twists and turns Mickey Most brings different sounds in to keep the listener glued to the radio. Special music from a special time, it's too bad R.E.M. and the modern rock bands they spawned don't pay more attention to the prototype.
Amazingly, if you go to eBay you'll find many of my AllMusic reviews The AMG Reviews have been published on Rollingstone.com Billboard.com, DjangoMusic, MSNBC, eBay, Oldies.com, LivexLive, a long, long list of my reviews republished on dozens of websites. We're tracking down as complete a list as we can build.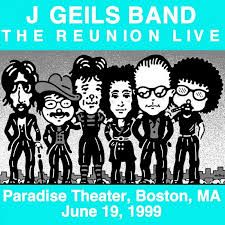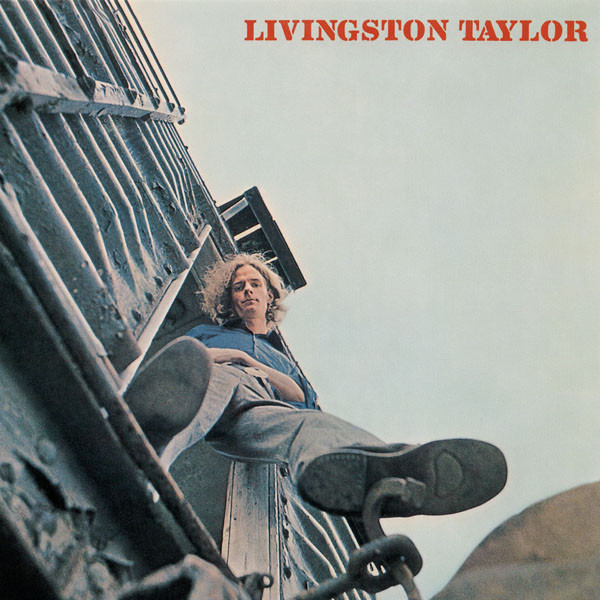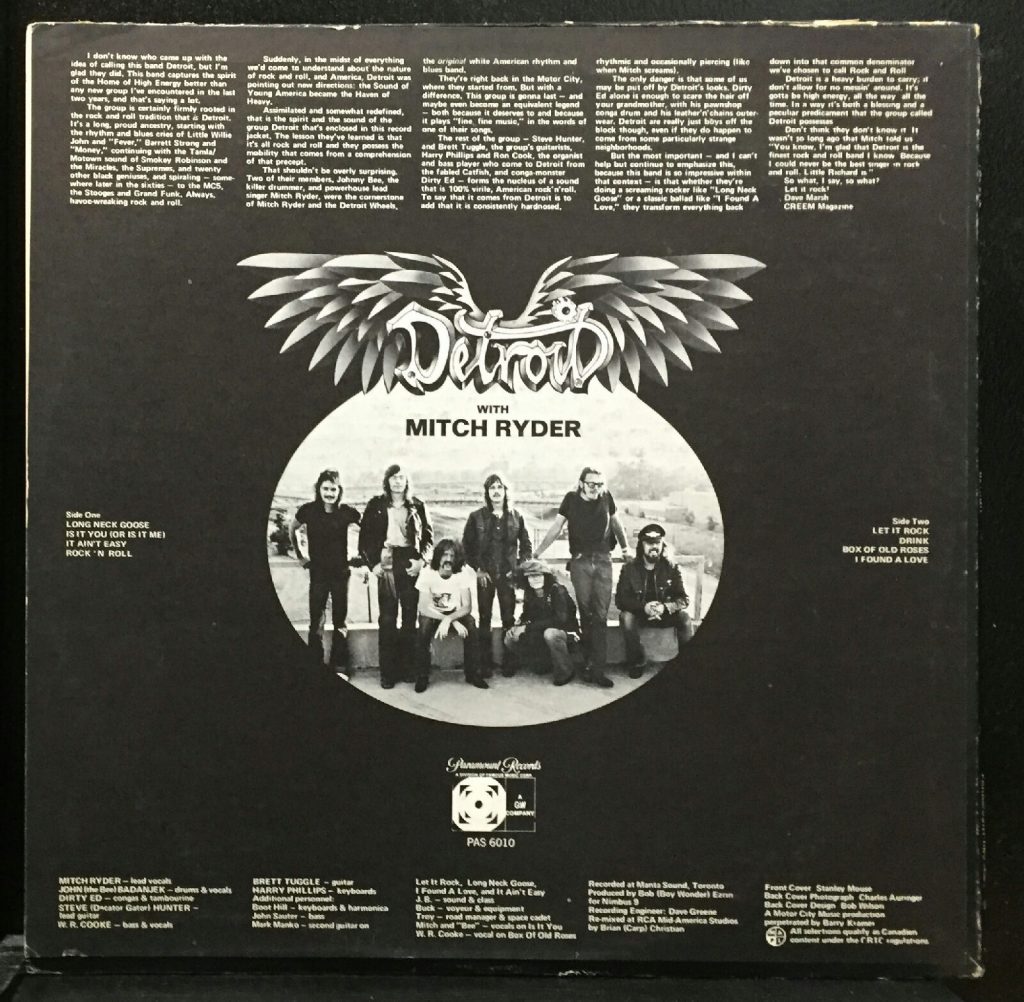 DETROIT MEMPHIS EXPERIMENT
http://www.allmusic.com/cg/amg.dll?p=amg&sql=10:fxfqxqu5ldae
Detroit-Memphis Experiment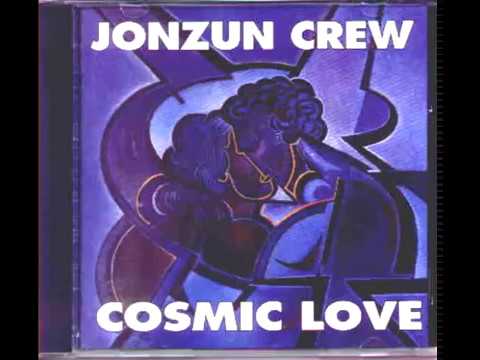 Down to Earth – Jonzun Crew
on Amazon https://www.amazon.com/Jonzun-Crew-Down-Earth-Tommy/dp/B0759Z4WP7/ref=sr_1_2?keywords=Jonzun+Crew&qid=1585619052&s=music&sr=1-2
AllMusic Review by Joe Viglione [-]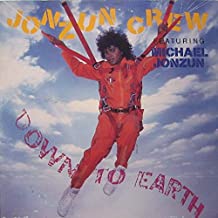 Down to Earth by the Jonzun Crew was originally released on the Tommy Boy label, re-released by A&M, and is now back on Tommy Boy. All confusion aside, this funk/rock/techno album by Michael Jonzun, his former wife Princess Loria, and brothers Soni Jonzun and Maurice Starr is a highly listenable important cornerstone of Boston area music history. "Tonight's the Night" is as melodic as Falco's "Rock Me Amadeus," and as commercial, but Jonzun's work came at least two years prior to Falco. The JC cover the spectrum; "We're Going All the Way" is reshuffled Motown — the Temptations about to turn into New Kids on the Block. Just a few years after the release of this disc, Starr and Jonzun would unleash NKOTB, the production evolution of their prior discovery, New Edition, with different faces. Here is the sound that was the formula for success. Although Michael Jonzun plays it tongue-in-cheek, this is serious rhythm & blues/pop. A shame that they did not have the opportunity that a Motown or even A&M afforded other acts. Jonzun is every bit as prolific as Prince, and a phenomenal stage performer. "You Got the Lovin'" is crossover pop with jangly guitar and keyboards that crackle. But the vocal work by the Jonzun Crew is truly what set the table for New Kids on the Block, and that vocal work makes the songs come to life. Where Private Lightning on A&M a few years earlier suffered from a less-than-adequate production of a great band — and could have benefited from Michael Jonzun's skills (just look what he did for Peter Wolf), all the elements for a smash are here. Both record labels involved in Down to Earth had a real masterpiece on their hands, an album that works as a cohesive piece of art, but touches upon many genres. Three tracks, "Redd Hott Mama," "Lovin'," and "Skool Daze" were not on the original Tommy Boy release. "Lovin'" is exquisite R&B: an incessant bed of keys and percussion, with Jonzun's perfect voice gliding over it all. Catchy and smooth. "Mechanism" takes the band into the Kraftwerk world of industrial/dance/techno. For those who wondered why such talented guys would generate the bubblegum that Bobby Brown and the New Edition spawned, all one has to do is look at a record industry that failed to give this essential group the flexibility it deserved, and earned. Billy Loosigian of Atlantic's the Joneses and MCA's Willie Alexander & the Boom Boom Band adds guitar to "Lovin'," "You Got the Lovin'," "We're Going All the Way," and the rocking "Tonight." "Mechanism" should be blasting on classic hits radio to bring that format some much needed flavor. This record is just waiting for a new audience to discover it.
Jonzun Crew Down to Earth https://www.allmusic.com/album/down-to-earth-mw0000946723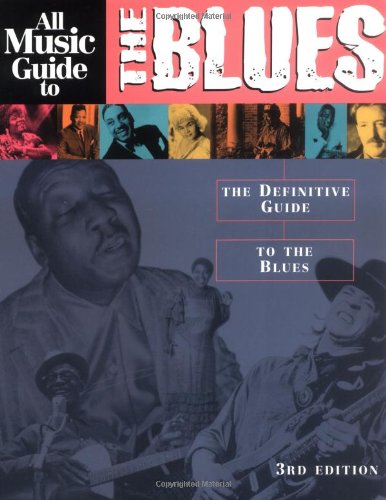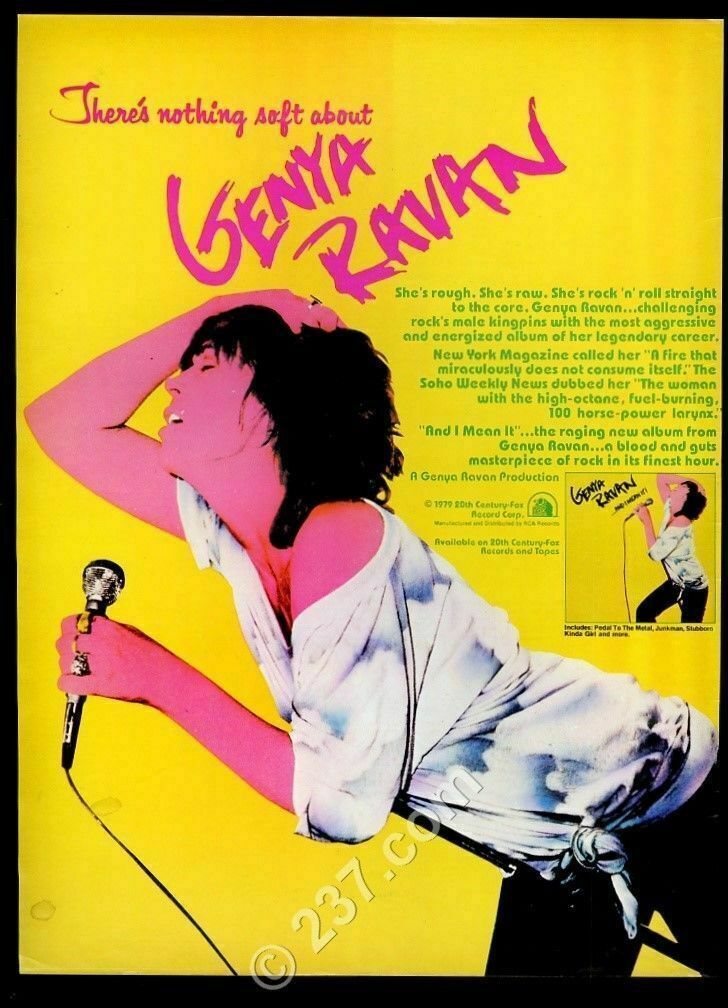 Checkmates
http://www.allmusic.com/cg/amg.dll?p=amg&token=ADFEAEE4781CDD4AAE7420EDBC0C65E79D5CC73AFE7ADBA6310F0476F3982D6DA30B47D00BE49F81B9E574BD66ADFF2EA0160AD9CFED5CFFDB765D40&sql=10:e8ue4jo70wau~T1
Mitch Ryder Detroit/Memphis Experiment
http://www.allmusic.com/cg/amg.dll?p=amg&token=ADFEAEE4781CDD4AAE7420EDBC0C65E79D5CC73AFE7ADBA6310F0476F3982D6DA30B47D00BE49F81B9E574BD66ADFF2EA01609D9CAED5CFEDC765D40&sql=10:8y65mpz39foo~T1
Detroit with Mitch Ryder Produced by Bob Ezrin –
http://www.allmusic.com/cg/amg.dll?p=amg&token=ADFEAEE4781CDD4AAE7420EDBC0C65E79D5CC73AFE7ADBA6310F0476F3982D6DA30B47D00BE49F81B9E574BD66ADFF2EA0160AD9CFE65CFEDC765D40&sql=10:us90s36ba39g~T1
MILKWOOD "How's The Weather" pre-CARS
http://www.allmusic.com/cg/amg.dll?p=amg&token=ADFEAEE4781CDD4AAE7420EDBC0C65E79D5CC73AFE7ADBA6310F0476F3982D6DA30B47D00BE49F81B9E574BD66ADFF2EA01609D9CAEF5CF9DE765D40&sql=10:2y63mpn39f2o~T1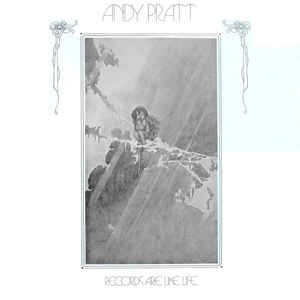 After I wrote the AMG Review I was commissioned to write the liner notes:
Andy Pratt Records Are Like Life, AMG Review by Joe Viglione [-]
Andy Pratt's first album preceded 1973's self-titled release on Columbia, which included the minor hit "Avenging Annie." Records Are Like Life is a lost treasure. This is Pratt at his most innocent, with vocals that sound otherworldly and songwriting that is way ahead of its time. Here Andy Pratt sounds like the doppelgänger of another pianist/vocalist from Boston, Willie "Loco" Alexander. Both men play a fusion of rock with pop and jazz flavors and lots of other influences invading the framework of their compositions, but Alexander did it with more emphasis on the avant garde while Pratt kept it serious — somewhat. Their vocal stylings are frighteningly similar for two musicians who came from the same region and same point in time, but performed in different circles. "Shiny Susie" on side one is almost eight minutes long, its movements more like a mini-play than a pop tune. "Bella Bella" was a staple of Pratt's live show, and very close to the style of what he would soon record for Columbia. Although his most cohesive recording would be the 1982 five-song EP Fun in the First World, with producer Leroy Radcliffe getting Pratt focused in a rock setting away from the softer pop that Arif Mardin and Eddy Offord brought the artist toward the end of the '70s, this first effort has inventiveness that sounds fresh decades later. "Wet Daddy," the opening track, is a charming guitar/percussion ditty. "Oliver" an indication of where Pratt would take his music: elegant piano, double-tracked vocals, and a unique melody. The rolling drums work against the bass and piano at points, with the guitar tastefully finding its way into the mix; the song develops into a pretty resolution. "Low Tide Island" changes the mood again, with Pratt's vocals absolutely spooky and guitar and strings buffeting his performance. A truly extraordinary song. The title track brings things back to the jazz/pop that is Andy Pratt's forte. Although he would co-produce 1979's Motives with Emerson, Lake & Palmer engineer Offord, it is interesting that this is the only album produced by the artist on his own. The manic intensity of the final track and the free spirit of the performance make this a very original recording.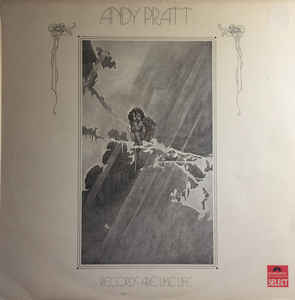 https://www.allmusic.com/album/records-are-like-life-mw0000206281
Blayze Bailey Alive in Poland
The AMG Reviews have been published on Rollingstone.com Billboard.com, DjangoMusic, MSNBC, eBay, Oldies.com, LivexLive, a long, long list of my reviews republished on dozens of websites. We're tracking down as complete a list as we can build.
https://www.allmusic.com/album/alive-in-poland-mw0001528811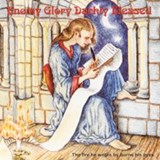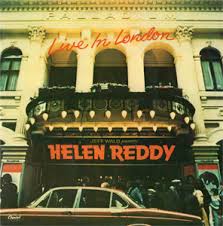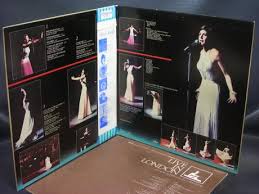 Helen Reddy Imagination https://www.livexlive.com/album/helen-reddy/imagination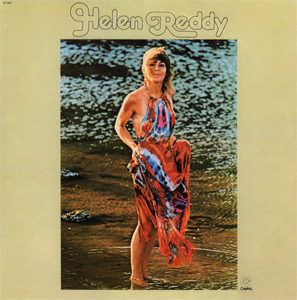 Islands In The Stream Song
http://www.allmusic.com/cg/amg.dll?p=amg&uid=CASS70310091935&sql=X876265
Mondo Deco – The Quick
http://www.allmusic.com/cg/amg.dll?p=amg&uid=CASS70310091935&sql=A9pez97e7krkt
Velveteen After Hours
http://www.allmusic.com/cg/amg.dll?p=amg&uid=CASS70310091935&sql=A87320r8ac48i
Lisa Burns
http://www.allmusic.com/cg/amg.dll?p=amg&uid=CASS70310091935&sql=Arm6atr3lkl7x
Everybody Needs It Ellen McIllwaine
http://www.allmusic.com/cg/amg.dll?p=amg&uid=CASS70310091935&sql=Absug6jp77180
The Paupers Ellis Island
http://www.allmusic.com/cg/amg.dll?p=amg&uid=CASS70310091935&sql=Aigjm7i7jg76r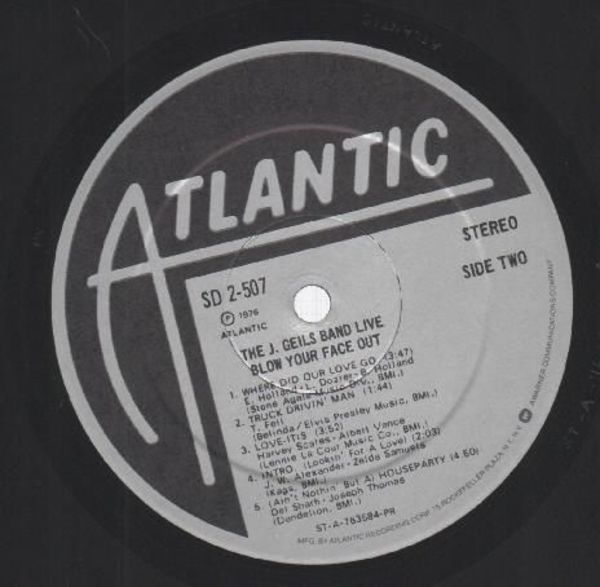 AllMusic Review by Joe Viglione [-]
Blow Your Face Out

Double-album live sets came into vogue in 1976 after Peter Frampton's sales went through the roof for A&M, Bob Seger found fame with Live Bullet on Capitol, and the J. Geils Band released its second in-concert document in four years, Blow Your Face Out. There is great power in these grooves recorded over two nights, November 15 and November 19, at the now deconstructed Boston Garden and in Detroit at Cobo Hall. Here's the beautiful dilemma with the Geils band: Live: Full House, recorded in Detroit in April of 1972, contains five songs that became J. Geils standards, and none of them overlap on the 1982 EMI single live disc, Showtime, chock-full of their latter-day classics. Can you believe there is absolutely no overlap from the first or third live album on this double disc, which came in between (except for "Looking for a Love," uncredited, which they slip into the intro of "Houseparty" on side two)? The Rhino CD contains Jeff Tamarkin's liner notes, while the original Atlantic album has an exquisite gatefold chock-full of photos, and inner sleeves with priceless band memo stuff à la Grand Funk's Live Album. Sides one and two are great, and three and four are even better. "Detroit Breakdown" rocks and grooves, with tons of audience applause…Wolfy and the polished authority of his monologues are in command as the band oozes into "Chimes" from 1973's Ladies Invited. About three and a half minutes longer than the five-minute original, it is one of many highlights on this revealing pair of discs. A precursor to 1977's title track, "Monkey Island," "Chimes" gives this enigmatic band a chance to jam out slowly and lovingly over its groove. There is so much to this album: the Janis Joplin standard "Raise Your Hand" written by Eddie Floyd, Albert Collins' "Sno-Cone" from their first album, and "Truck Drivin' Man" beating Bachman-Turner Overdrive to the punch. B.B. King producer Bill Szymczyk does a masterful job bringing it all together, and the band photos on back look…roguish. "Must of Got Lost," "Where Did Our Love Go," and "Give It to Me" are here in all their glory, a different glory than the studio versions, on an album that should have done for Geils what Live Bullet and Frampton Comes Alive did for their respective artists. If only a legitimate release of their 1999 tour would be issued to stand next to this monster — during that tour they combined the best elements of all three of their previous live discs. The J. Geils Band is more important and influential than the boys have been given credit for. It will be the live documents that ensure they eventually get their due, and Blow Your Face Out is a very worthy component that can still frazzle speakers.
https://www.allmusic.com/album/blow-your-face-out-mw0000311676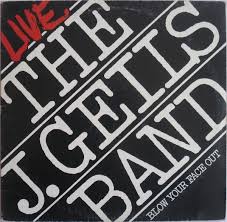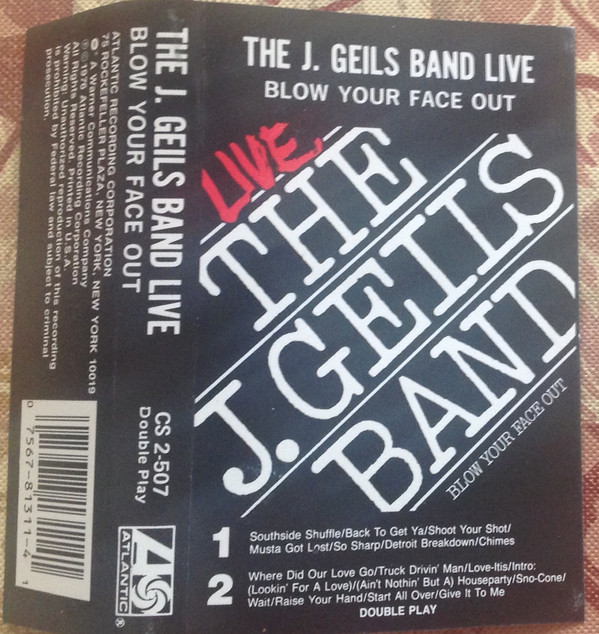 Dec 10, 2019 – Hotline to the Underground Dec 9-15 2019 By Joe Viglione … Neon Knights, Bitter Wind / Saturday Louder than Milk, No Grass, WMS All-Stars … Then it snaps back to the DVD home page to Imagine. … green cab logo soso …
Kenny Rogers by Kenny Rogers – Pandorawww.pandora.com › artist › description › kenny-rogersTom Jones' 1967 hit "The Green Green Grass of Home" gets a more-mellow reading with a less-sweeping arrangement. The formula stretches Count Basie …
BLACK PEARL from the Love is All We Have to Give album from Sonny Charles and the Checkmates, Ltd. https://www.allmusic.com/album/love-is-all-we-have-to-give-mw0000549150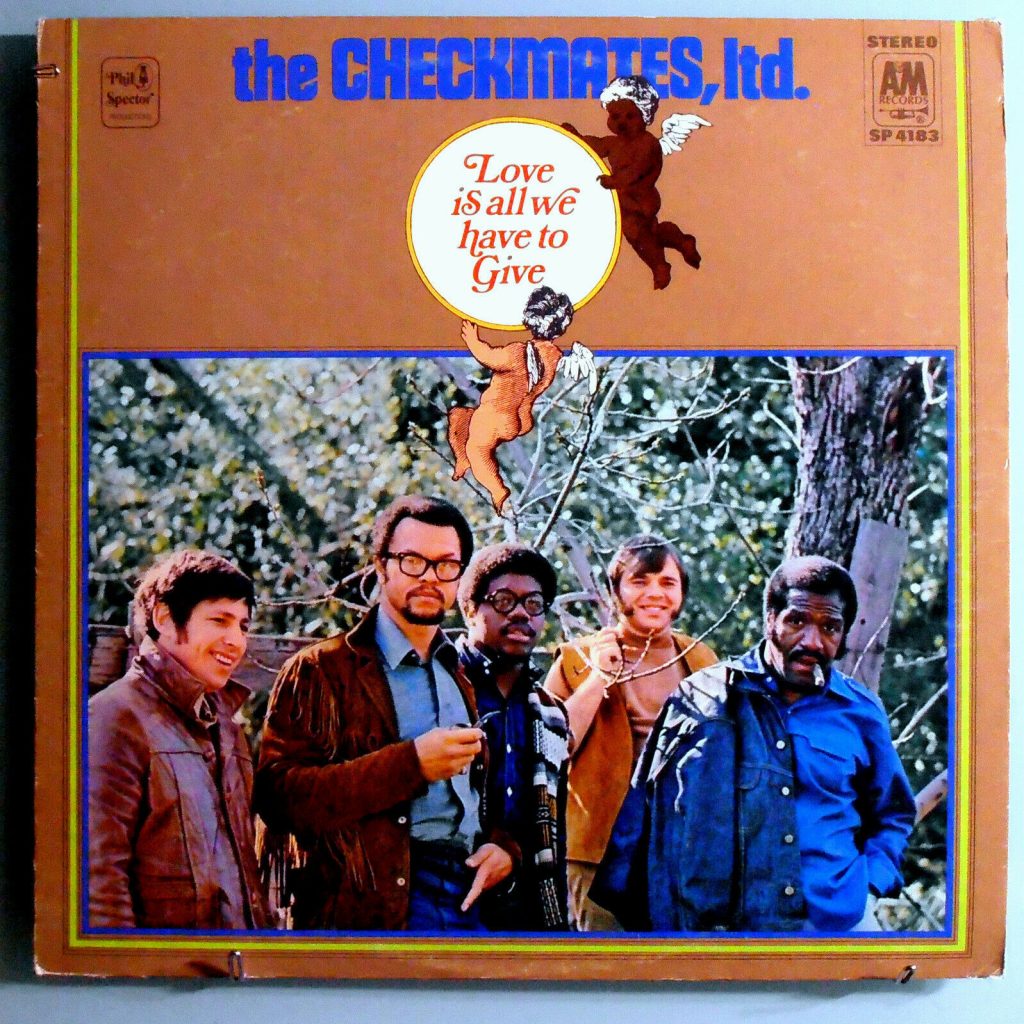 Find hundreds, sometimes thousands of Joe Viglione's reviews here: https://www.ebay.com/dsc/i.html?LH_TitleDesc=1&_from=R40&_sacat=0&_nkw=joe+viglione&_pgn=10&_skc=450&rt=nc