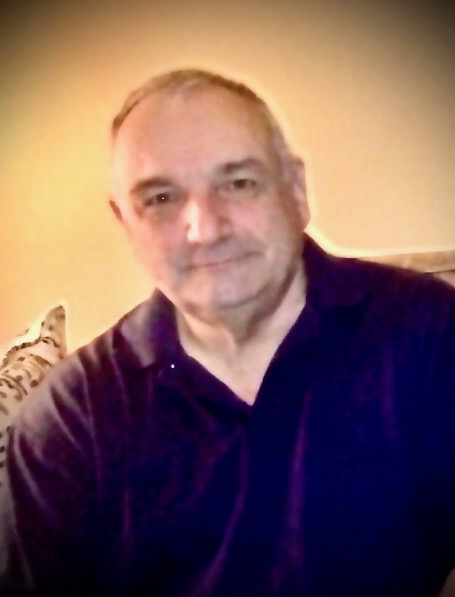 with Dennis Lehane
with Felix Cavaliere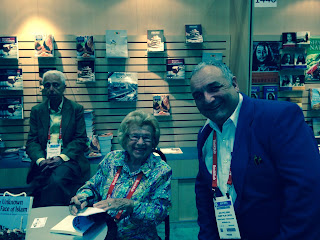 with Dr. Ruth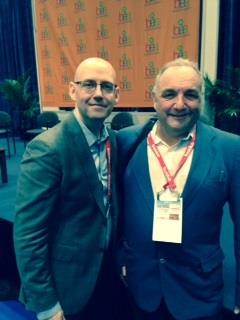 with Brad Meltzer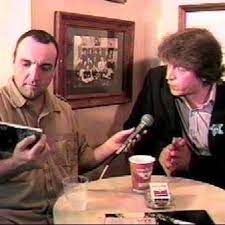 with Mick Taylor, Rolling Stone
with Burton Cummings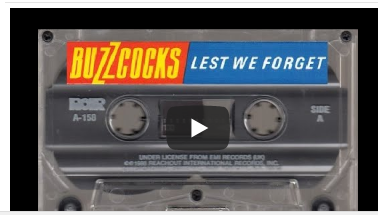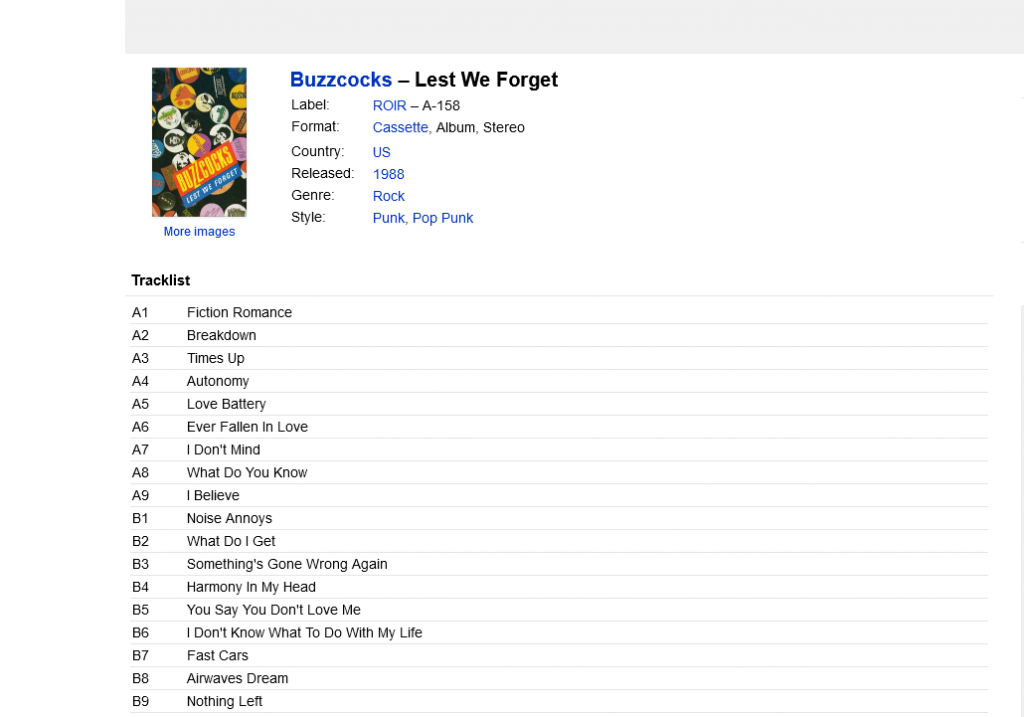 Published in the Book ALL MUSIC GUIDE TO ROCK https://www.allmusic.com/album/the-book-of-taliesyn-mw0000195135
The Book of Taliesyn Review
by Joe Viglione [-]
Several months after the innovative remake of "You Keep Me Hanging On," England's answer to Vanilla Fudge was this early version of Deep Purple, which featured vocalist Rod Evans, and bassist Nick Simper, along with mainstays Ritchie Blackmore, Jon Lord, and Ian Paice. This, their second album, followed on the heels of "Hush," a dynamic arrangement of a Joe South tune, far removed from the flavor of one of his own hits, "Walk a Mile in My Shoes." Four months later, this album's cover of Neil Diamond's Top 25, 1967 gem "Kentucky Woman," went Top 40 for Deep Purple. Also like Vanilla Fudge, the group's own originals were creative, thought-provoking, but not nearly as interesting as their take on cover tunes. Vanilla Fudge did "Eleanor Rigby," and Deep Purple respond by going inside "We Can Work It Out" — it falls out of nowhere after the progressive rock jam "Exposition," Ritchie Blackmore's leads zipping in between Rod Evans smooth and precise vocals. As Vanilla Fudge was progressively leaning more towards psychedelia, here Deep Purple are the opposite. The boys claim to be inspired by the Bard of King Arthur's court in Camelot, Taliesyn. John Vernon Lord, under the art direction of Les Weisbrich, paints a superb wonderland on the album jacket, equal to the madness of Hieronymous Bosch's cover painting used for the third album. Originals "The Shield" and "Anthem" make early Syd Barrett Pink Floyd appear punk in comparison. Novel sounds are aided by Lord's dominating keyboards, a signature of this group.
Though "The Anthem" is more intriguing than the heavy metal thunder of Machine Head, it is overwhelmed by the majesty of their "River Deep, Mountain High" cover, definitely not the inspiration for the Supremes and Four Tops 1971 hit version. By the time 1972 came around, Deep Purple immersed themselves in dumb lyrics, unforgettable riffs, and a huge presence, much like Black Sabbath. The evolution from progressive to hard rock was complete, but a combination of what they did here — words that mattered matched by innovative musical passages — would have been a more pleasing combination. Vanilla Fudge would cut Donovan's "Season of the Witch," Deep Purple followed this album by covering his "Lalena"; both bands abandoned the rewrites their fans found so fascinating. Rod Evans' voice was subtle enough to take "River Deep, Mountain High" to places Ian Gillam might have demolished.
HUSHhttps://www.allmusic.com/song/hush-mt0000932461
Song Review by Joe Viglione [-]
Deep Purple's phenomenal version of "Hush", written by country/pop songwriter Joe South, took the Vanilla Fudge style of slowing a song down and bluesing it up another step, venturing into the domain of psychedelic heavy metal. Covered by Kula Shaker in the 1997 film I Know What You Did Last Summer other versions were recorded by Billy Joe Royal, Gotthard , former Ritchie Blackmore lead vocalist Joe Lynn Turner on his 1997 Under Cover album of song interpretations and even John Mellencamp. But once the tune received this rendition's indellible stamp no one could touch it again, not even the songwriter. South's
lyrics are highly suggestive, beyond Van Morrison's "Gloria", straight into Louie, Louie" territory with: "She's got a loving like quicksand… It blew my mind and I'm in so deep/That I can't eat, y'all, and I can't sleep." Or as Aimee Mann sang, hush hush because voices carried this one right by the censors with Jon Lord's quagmire of thick chaotic keyboard sound meshed with Ritchie Blackmore's guitar. Tetragrammaton Records single #1503 went Top 5 in August of 1968, 4:11 as originally released on the Shades Of Deep Purple album, 4:26 on Rhino's 2000 reissue The Very Best Of Deep Purple. Imagine a fuzz box on the organ in a church cathedral to get the intensity of the opening chords, a sound stolen less than two years later by Detroit's Frijid Pink with their rendition of "House Of The Rising Sun". Frijid Pink, however, couldn't get the intense rhythmic nuances of original bassist Nic Simper and drummer Ian Paice, not to mention Rod Evans haunting vocal. "Smoke On The Water" equaled this song's chart position five years later, and might have made a bigger impact, but there's no denying that Deep Purple in its original progressive pop form was a far more dynamic and literate band. "Hush" remains their most cosmic moment, a truly unique blend of converging 60's styles preferable to connoisseurs of stuff that found itself on the Nuggets compilation lp. This track was conspicuous in its absence.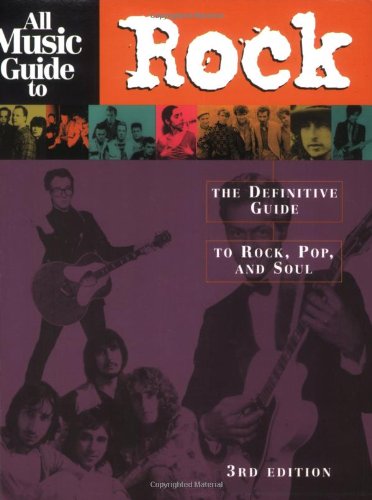 1968
The Beat Goes On Review
by Joe Viglione [-]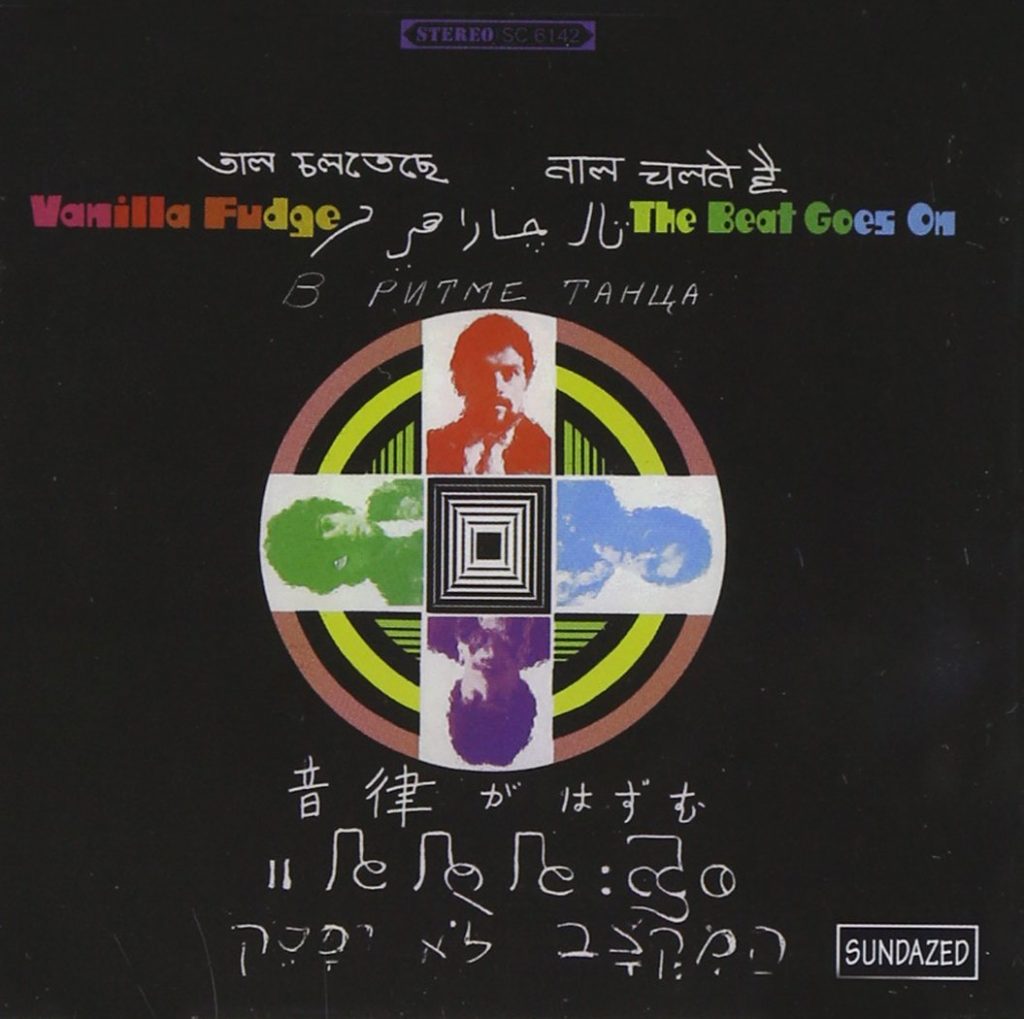 The expanded CD release of this second Vanilla Fudge album is much more accessible than the original vinyl version because of the inclusion of a number of cover tunes, most notably Beatles songs. The revealing liner notes that Sundazed project manager Tim Livingston adds to the reissues of these Atco albums helps put this influential band in a better light. The Beat Goes On is a difficult record, especially after the explosion that was their debut. The single from their previous album, Vanilla Fudge, originally charted in the Top 100 in the U.S. in 1967. (Britain was more hip to the group.) They finally hit in America in the summer of 1968, but had already begun to influence Deep Purple and the Rotary Connection, among others. The problem with this project is that they failed to influence themselves. Bassist Tim Bogert notes that "The Beat Goes On was the album that killed the band," while guitarist Vinny Martell adds "we had already started our second album when Shadow (Morton) had this other concept idea for The Beat Goes On." Morton had produced the Shangri Las, not the Beatles, and this creative effort was by a group with only two hit singles arriving on the scene around the time of Sgt. Peppers Lonely Hearts Club Band. Morton set before the boys a daunting task which needed much, much better execution. Renaissance, which they were recording simultaneous with this, at least included a Donovan tune, "Season of the Witch." The exotic wandering would have been better served by a reworking of "Strawberry Fields Forever" across a side of the disc instead of the keyboard notes which reference the tune. Even a killer guitar version of "The Beat Goes On" would have been more exciting than "18th Century Variations on a Theme by Mozart" or noodlings that can't decide if they are "Chatanooga Choo Choo" or "Theme to the Match Game." For a group of impressionable young kids out of high school, as referenced in the liners, this must've been extremely rough. The expanded CD has jam session versions of Elvis Presley's "Hound Dog" and the Beatles' "I Feel Fine," "She Loves You," "Day Tripper," "I Want to Hold Your Hand," and "You Can't Do That." Any of these extended à la "Eleanor Rigby" from their debut would be more desirable than the interview-type questions about sex; the Beatles' interest in "Indian meditation" (sitar enters here, and how would the VF know?); audio newsclips of John F. Kennedy, Hitler, and others, all a very strong argument against artistic control for some producers. Exploring the initial ideas that brought them fame was what was expected of Vanilla Fudge. What would you rather hear, readings from The Bible or the single from January 1968, "The Look of Love" b/w "Where Is My Mind"? Thankfully, Sundazed has included the Bacharach/David tune and two additional Mark Stein titles, "All in Your Mind" and the aforementioned B side, "Where Is My Mind," on the expanded Renaissance album, the real follow-up to the Vanilla Fudge debut. Historically important, listening to this archive piece is truly a labor of love, with the emphasis on labor.
Renaissance Review
by Joe Viglione [-]
What made Vanilla Fudge so intriguing was how they and producer Shadow Morton mutated hit songs by stretching the tempo to slow motion so exquisite that even an overexposed song by the Supremes sounded new on the radio. The formula worked fine on covers, but despite their collective talent, the material they composed on Renaissance feels more like psychedelic meeting progressive and has less of that commercial magic. Renaissance is a concept album, produced and directed by Shadow Morton, the man who brought you the Shangri-Las and who produced the second album for the New York Dolls. With a long poem by Carl DeAngelis on the back cover and an amazing construction of a Mount Rushmore-type set of statues of the band members on the front, sculpted in the stars away from Earth, the band moved into an arena yearned for by Iron Butterfly and Rare Earth: respectability. Carmine Appice's "Faceless People" is the band's standard sound on an unfamiliar tune. While it is highly listenable, not the tedious chore lesser music in lesser hands becomes, Top 40 could hardly respond to an epic like that or "The Sky Cried When I Was a Boy." This is the punk version of Emerson, Lake & Palmer, and there should have been a bigger market for it on FM radio. Singer Mark Stein and Tim Bogert compose a prototype that bands like Uriah Heep should have embraced. Calvin Schenkel's "The Spell That Comes After" offers more than the band's originals, though Vince Martell's fuzz guitar on "The Sky Cried" meeting the superb vocals suspended somewhere above it all makes for a nice musical sandwich; their name far more appropriate than the trendy-for-the-time vibe Vanilla Fudge suggests. Martell's "Thoughts" is eerily cosmic and spaced — his creativity seemed kept in check by the band, which is a pity; his early 1980 demos without the group evidence that his contributions were essential, despite the fame Bogert and Appice would find. Renaissance is a solid, albeit typical, release from this innovative group. Sundazed has re-released Renaissance with three additional tracks. The cover of Donovan's "Season of the Witch" does more with those two famous chords than most. It is a highlight and proves that covers should have been evenly matched with the originals on these early discs. That's what got them the audience in the first place, and reinvention is what they did best.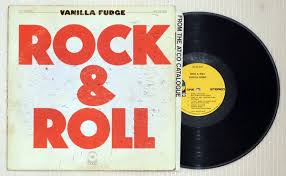 Rock & Roll Review
by Joe Viglione [-]
Vanilla Fudge took a more basic stance with Rock 'n' Roll, bringing in Aerosmith's first and the Velvet Underground's last producer, Adrian Barber, to replace Shadow Morton. Guitarist Vinnie Martell sings lead on "Need Love," and it is a quagmire of rock sounds, offset by Mark Stein's "Lord in the Country." The band then goes after a good but non-hit Carole King/Gerry Goffin number, "I Can't Make It Alone." It has that vibe that made "Take Me for a Little While" so important and so timeless, but there's just something missing. This is Vanilla Fudge's trademark sound looking for a new personality. The band started in 1967 by releasing an album of seven cover tunes done Vanilla Fudge-style. Along with Cream, Jimi Hendrix, and a handful of other bands, their sound helped shape Top 40 radio in the '60s while heavily influencing Deep Purple and what that group would do for the '70s. "Street Walking Woman" is OK, and that's the problem with Rock 'n' Roll, the album is a picture of a band trying to grow and emerge from the shadow of what initially launched them — a familiar problem in rock & roll. The Sundazed CD contains original mixes of "Sweet Talking Woman" and "The Windmills of Your Mind," the latter adapted from Dusty Springfield's hit theme to the film The Thomas Crown Affair. Covers like "The Windmills of Your Mind" are what the band was all about, and this version is grunge, hard rock, that style you know Ritchie Blackmore and company copped for their ride into fame. A 19-minute-and-57-second unreleased studio track, "Break Song" is attached to what was already a 39-minute-and-44-second vinyl LP. That is one full hour of Vanilla Fudge, and Sundazed must be commended for helping put history in order. Still, Rock & Roll bares the strengths and weaknesses of this great ensemble, the weaknesses fully exposed on the 1984 "reunion" LP which pushes Vinny Martell into the background and redesigned the band's sound. The strengths are found in their ability to pour passions into other people's already established songs. Just listen to the drums pound away six and a half minutes into "The Windmills of Your Mind," while the keyboard slashes like a guitar. It's the Young Rascals meet Moe Tucker of the Velvet Underground, a sublime blend. It's just too bad sampling wasn't in vogue back then; Dusty Springfield's voice would have been the frosting on the cake. The point of "If You Gotta Make a Fool of Somebody," keyboardist Mark Stein dueting with drummer Carmine Appice, cannot be discerned. It's OK, but sounds bare, and cries out for Shadow Morton's direction. They certainly push the band into a harder direction, but that twinkle in the eye that is the first Vanilla Fudge album seems to have evaporated except for the Carole King and Dusty Springfield covers. The cleancut young men who covered Curtis Mayfield's "People Get Ready" in 1967 were not the brash musicians who tracked Mayfield's "I'm So Proud" in 1973 with Jeff Beck. Rock & Roll captures the band as it was disintegrating, and the long bonus track, "Break Song," is noteworthy, not for musical value, but to show the self-indulgence which would overtake what was an earth-shaking concept. It's a delicious slice of nostalgia for hardcore fans and musicologists, but the general public might want to stick with a greatest hits package.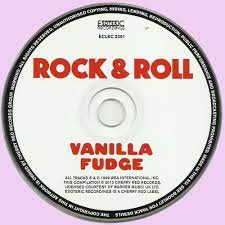 1969 Near the Beginning
Near the Beginning Review
by Joe Viglione [-]
Near the Beginning is an excellent title for this self-produced Vanilla Fudge recording. The fourth of five albums recorded during 1967, 1968, and 1969, the band themselves worked to get closer to what made them very special. What made them special was their treatment of other people's material. Reworking Junior Walker's 1965 hit is interesting, especially with engineers like Tony Bongiovi and Eddie Kramer to throw ideas at. Nancy Sinatra and Lee Hazlewood went Top 30 with "Some Velvet Morning," and that is more in line with the Fudge's debut than re-assembling Motown again. The problem with "Shotgun" is that it is pretty much the same tempo, with their big sound and added intensity being the difference. "Some Velvet Morning," on the other hand, is more Black Sabbath than Ozzie and crew covering Crow's "Evil Woman." The performance dangles in mid-air, the vocals deliver eeriness, the stuff Deep Purple jumped on a year after Vanilla Fudge made Great Britain stand at attention, and the sound is quintessential Fudge. "Some Velvet Morning" makes for a very great album track, but as "near" to the beginning as these guys got, without production they just don't get back to the chart action garnered by the sublime "Take Me for a Little While" and the immortal "You Keep Me Hanging On." Carmine Appice's "Where Is the Happiness" is a band learning how to write in public. There is no doubt how talented all these fellows were, but "Where Is the Happiness" sounds like an extension of "Some Velvet Morning" and breaks no new ground. Twenty-three minutes and 23 seconds of a live track, "Break Song" was written by the bandmembers and recorded at the Shrine in Los Angeles. It certainly works better than Ted Nugent & the Amboy Dukes' Survival of the Fittest Live a year after this was released, but not by much. Overly self-indulgent, there is yet again another drum solo from the period on record. Putting up with drum solos in concert is bad enough, but with Ted Nugent and Vanilla Fudge making a point to show off their musicianship, it became tiresome. Why blame Iron Butterfly when the real fault is no one listened to the 45 rpm version of "In a Gadda Da Vida"? By forgetting that Vanilla Fudge was a singles band, the whole reason the audience was buying tickets gets lost in the expressive nature of young artists dealing with fame and the record industry. "Good Good Livin'," a previously unreleased long version written by all four members of the group, is heaviness they would explore with Adrian Barber on the Rock & Roll album, and unfortunately expand upon with their reunion in 1984, continuing to drift away from their beginnings. The single version of "Shotgun" is included on the extended CD, as is the 45 rpm "People" written by Vinny Martell, Carmine Appice, Tim Bogert, and Mark Stein. An interesting transitional record with some high points, and worth adding to your collection.
1984 Mystery with Jeff Beck
Mystery Review
by Joe Viglione [-]
Quiet Riot's producer gives Vanilla Fudge — whom producer Shadow Morton discovered in the late '60s — a "bang your head" onslaught of big hair drums, compressed guitar, and tired homogenization. The fun psychedelic distortion of Vinny Martell is totally stripped away — he is relegated to rhythm guitar on one song and backing vocals on three. That is a total travesty. It is one thing to have the leader of Beck, Bogert & Appice, one Jeff Beck, funk up "My World Is Empty," even under the disguise of J. Toad (shades of George Harrison in his L'Angelo Mysterioso garb), but this version of the Supremes is so far removed from what made Vanilla Fudge so special that, really, it should be included as a bonus track on a reissue of the 1973 Epic debut Beck, Bogert & Appice. One Ron Mancuso is listed under Martell in the credits, but he is the hip guitarist recruited for this calculated disc to replace Martell. His name might be in small print, but his sound is what is splashed all over this veteran group's comeback attempt. Proffer takes the once angelic voices and puts them through his machinery to come up with something that could be Patty Smyth's Scandal or even 38 Special. Clearly, this wasn't an attempt at former glories, but a stab at reinventing the band instead of putting their trademark arrangements on familiar tunes. This is everything fans of '60s music hate about the '80s. Whether it is the first track, "Golden Age Dreams," or the decent cover of Dionne Warwick's "Walk on By," or the song that took seven writers to compose, "Don't Stop Now," the drumbeat is incessant and is more Quiet Riot than Fudge. The worst track is probably "Hot Blood," which is Scott Sheets, Mark Stein, and Carmine Appice totally ripping off the chorus of Foreigner's 1978 hit "Hot Blooded." You can rest assured they would've been sued if this album sold, but where the covers are amusing, and some of the originals show sparks of ingenuity, "Hot Blood" is so bad that most bar bands would balk before sending it to an A&R man. That this was released on Foreigner's own label is even more appalling. The song that follows, "The Stranger," thankfully does not cop Billy Joel's riffs — it is interesting because of the use of Vanilla Fudge's slow pace combined with metal of the day. Had the band gone totally heavy metal with this, perhaps taking a Black Sabbath signature tune like "Paranoid" and making it sound like their second Top 40 hit, the eternal "Take Me for a Little While," much of this could be excused. But "The Stranger"'s early promise quickly descends into a parody that makes it sound like a Spinal Tap outtake. For musicians who launched Cactus and who could lure Jeff Beck into this quagmire (maybe the reason he goes incognito here is for artistic rather than contractual reasons), it sure sounds like they took Ahmet Ertegun's money and ran. "Golden Age Dreams" is a clone of Loverboy's 1981 hit sound for "Turn Me Loose." So this new incarnation of Vanilla Fudge turned to imitating what was current rather than putting a refreshing stamp and change on contemporary records. What the original Fudge and Shadow Morton would've have done was take Fabian's 1959 hit, Turn Me Loose, and have it melt into an eight-minute-plus saga that contorts until it has a re-birth as a slowed down version of the Loverboy title. Someone should re-release this on CD with the Vinny Martell demos from this period. His demo tapes have a charm and sparkle that is absent on this disc. "Jealousy" might boast Jeff Beck, but it is flavored with the Jefferson Starship's "Jane" and "Find Your Way Back" riffs. Their success with this venture would have been assured had they given the Starship tune "Jane" that original Vanilla Fudge treatment, performed it at the pace of the title track here, "Mystery," and let Marty Balin sing the lead. Balin was practicing "Jane" before he jumped ship from the Starship — it would have been a coup, and could have made all the difference in the world. It would have been a relief from the labor that listening to the track "It Gets Stronger" is. Nothing on early Vanilla Fudge is as difficult as this experiment.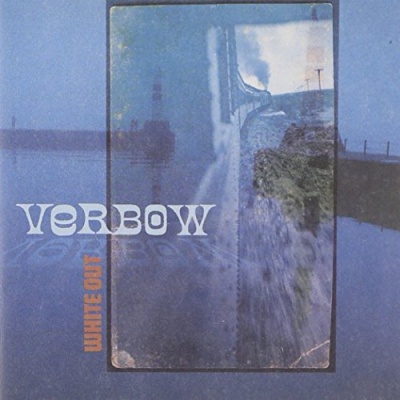 White Out Review
by Joe Viglione [-]
Verbow is quite a find. In this world of derivative pop, the songs and performance of Jason Narducy have a personal stamp that begs repeated listenings, and an edge to move this music beyond the ordinary drone. "Dying Sun" is a neat sci-fi blitz with odd guitars, kind of like U2 submerged in water. The lyrics suggest Brian Wilson overdosing on Bob Dylan's "New Morning" rather than — as legend has it — "Be My Baby" on his tape loop. Alison Chesley's cellos give Verbow a distinct flavor — something pioneer John Cale has infused into his live shows: the string quartet. There's an element of Cale-meets-Tracy Bonham: not power pop, but powerful pop. Bam. Just when "Dying Sun" has you lulled into one mood, "New History" continues the sentiment, upping the ante with more subdued energy and lyrics that are beyond Patti Smith — maybe more like a psychedelic Janis Ian. Couple those lyrics with a wall of sound and really charged production by producer/engineer Brad Wood, and you have a cosmic pop disc that deserves attention. "I'll Never Live By My Father's Dreams" is woven into this fabric (excellent song placement), kind of like a lost Tommy James riff coated with British psychedelia. "Four Channel Town" is another tune driven by a pop riff, a nice change of pace from the subdued "Garden." Narducy's vocals cut right through all the madness, a good contrast to the elegant musicianship. And playing rock this hard "elegantly" is not easy. Verbow has a driving vibe without a formula, which is unusual — maybe 50 paces to the left of Oasis. The band's originality may keep it in the underground. That would be a shame. Music this good can educate the masses, but the glass ceiling created by commercial radio tends to keep sounds like this nice 'n rare.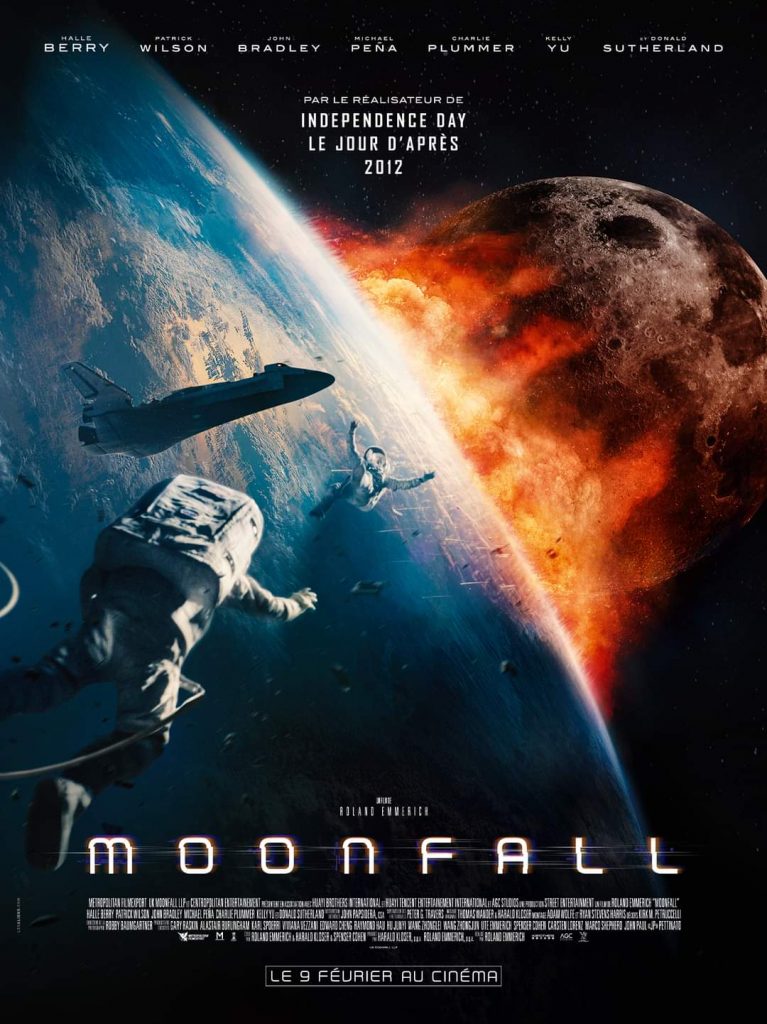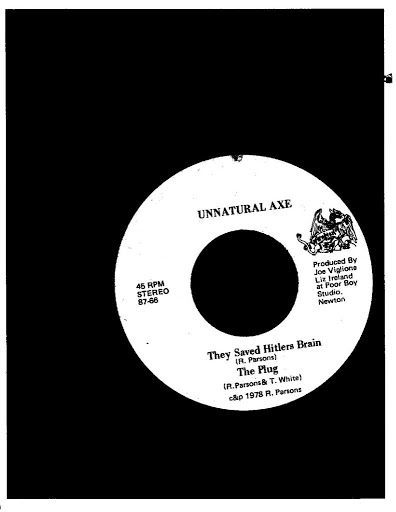 Http://www.varulven.com
http://varulvenrecords.blogspot.com/
Record Producer Joe Viglione's first e.p., The Salt Water Summers, was a "best record of the month" in Phonograph Record Magazine, "Record of the Month" in L'Attendant Magazine/Belgium in 1976 and garnered Joe a position as one of the 5 best Boston bands in Playboy Magazine, 1977.
His work with Unnatural Axe is legendary in punk circles, the "Hitler's Brain" e.p. going for hundreds of dollars on the collector's circuit. The song was re-released on Rhino/Atlantic. Joe was also the "Production Consultant" on the "Lest We Forget" live album from The Buzzcocks on R.O.I.R..
As business partner with the late Jimmy Miller the team co-produced the legendary Buddy Guy including performances with Genya Ravan, Joe Perry and Nils Lofgren. Joe negotiated the recording contract for The Mannish Boys with Motown/USA, signed Willie "Loco" Alexander to New Rose/RCA Records in Paris, signed Johnny Thunders (produced by Jimmy Miller) to New Rose/Musidisc, signed Marty Balin and the band Spirit to GWE Records (a division of CD Review Magazine), helped SPIRIT negotiate their Time Circle retrospective with Epic/Sony.
Production work over the years with Jo Jo Laine, Bonnie Bramlett, Marty Balin of the Jefferson Airplane/Jefferson Starship, Randy California and Spirit (edit of the song "Compromise" as well as shopping the band to A & R in New York, 1994) and Bobby Hebb along with over 31 compilations of music is only part of the resume and history of the Varulven label.
Marty Balin: Live On The Boston Esplanade – June 14, 2008 – is currently out worldwide on Music Video Distributors.   Joe is currently working on multiple documentaries