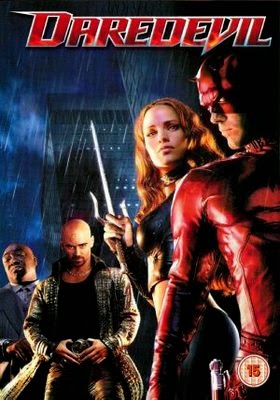 erminator3: Rise of the Machines
Review by Joe Viglione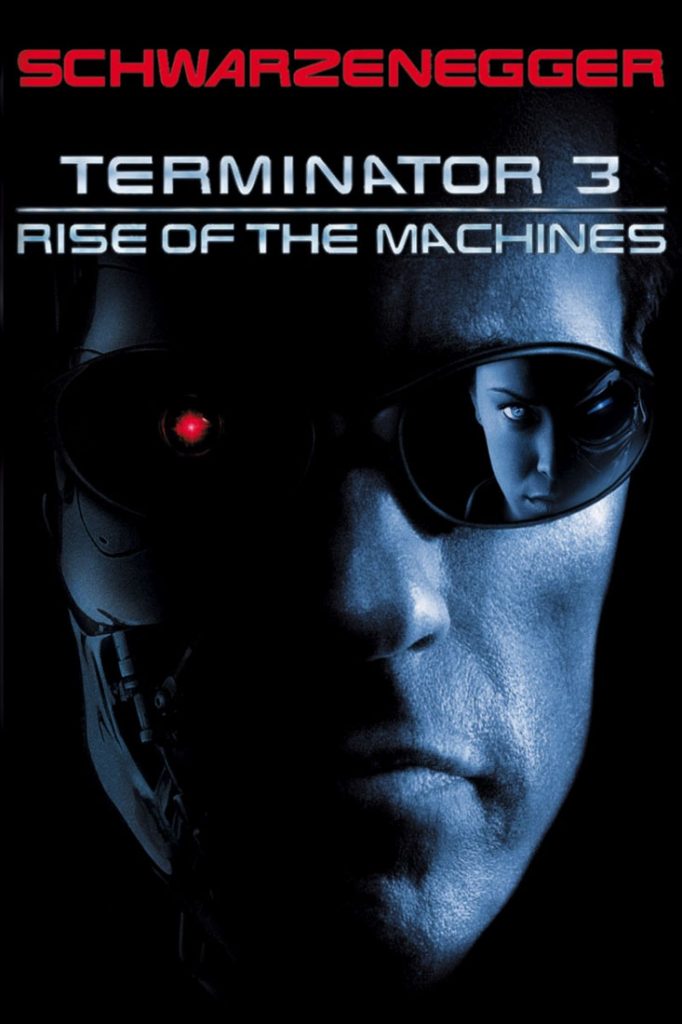 When Arnold Schwarzenegger lost half of his arm fighting Robert Patrick towards the end of "Terminator 2: Judgment Day" one might have thought that Skynet and Cyberdine would come back to life via that route. Out the window went such an opportunity along with series creator James Cameron, original actress Linda Hamilton and even the second John Connor, Edward Furlong (his older self never given more than a few seconds onscreen anyway). What has resulted is a film with great texture that can stand on its own or as a component of this saga which takes decades to unfold. 1984 seems so George Orwell and without actors from the original flick, Michael Biehn, Rick Rossovich and Bill Paxton (who were about as unknown as this cast way back when), it's an entirely new change of scenery – well, except for Schwarzenegger, of course. Not only was actor Nick Stahl only about five years of age when the first Terminator film crushed the little toy in the street before shooting one of his Sarah Connor victims, so was Claire Danes. Arnold doesn't look like he has aged at all, and what is totally surprising about Terminator 3 is that the plot, the mechanics, the cinematography, the pacing, the clever script, prove that the franchise has also aged very well. While the series it spawned, The Matrix–a film program which owes more to The Terminator than anything else– gets heady and complex, Terminator 3 just crashes through the screen doing what Charlies Angels: Full Throttle tried so hard to do, and failed so miserably at. It delivers the knockout punch. Even more impressive is that Ang Lee's The Hulk had so much potential and despite Eric Bana's opportunity, parallel to Nick Stahl here, The Hulk is diminished by Terminator's staying power. That shouldn't be the case. The Hulk is an American icon, a marvelous Marvel comic which had Stan Lee, Jack Kirby and Lou Ferrigno going for it. But just as the Batman series failed to put Adam West, Caesar Romero and Frank Gorshin into pivotal roles in more serious updated versions, Hulk didn't recognize its legacy, either. The revisionist history leap Ang Lee took is a huge step backward while Jonathan Mostow is in a position predecessor James Cameron found himself in when given 18 million in 1986 to create Aliens. Shaking things up and making the most of opportunities is the key to the success of both Aliens and Terminator 3. There is some heavy handed humor, Schwarzenegger too often quoting past Terminator trademarks, but subtle comedy as well, the feline being taken to the vet is "a cat named Hercules", a line out of an Elton John song from his Honky Chateau album. The remote control mayhem of T-X Kristanna Loken is very cool – police cars, not with minds of their own, but the mind of the new Terminator directing them to cause extreme mayhem that Matt LeBlanc could only promise, not deliver, in Charlies Angel's FULL THROTTLE. The emasculation of LeBlanc – such a virile sci-fi star in Lost in Space – is a statement on Drew Barrymore's lack of vision. It shouldn't be so hard to give the people what they want and Schwarzenegger and company do it with relish. The robots out of control are on a mission, and they succeed. Where Matrix Reloaded boasts a car chase scene that may never be duplicated, the barbaric truck ride T-X takes T-800 on while chasing Stahl and Danes is far more effective. Reloaded gets the award for deep, thought provoking science fiction while Terminator 3 wins hands down for action, unexpected twists, and a brilliant surprise ending leaving the door open for lots more electronic thrashing. It's an intense demolition derby with terrific carnage – it is a Marvel Comic come to life, and despite the same old plot line from 1984 and 1991, the magic is in the new perspective – Terminator 3 truly takes us further down the rabbit hole of this Catch 22 of Artificial Intelligence initiating full scale war. Note the differences between Terminator and Matrix. Terminators are real robots, Lost In Space metallic entities with evil on their mind, while Matrix a.i. are computer programs. The mechanics behind the robots is key and that both film franchises are on the playing field at the same moment in time is truly an amazing conversation piece for future film historians. This is revolutionary science fiction – the Ozzie & Harriet sleepover Kate and her fiance have, in bed and fully clothed – the 4:30 a.m. phone call allowing us to peer into their private life, is in stark contrast to Kristanna Loken's point blank effortless murders. The original Arnold Schwarzenegger Terminator was a hulky bulky machine, the Wizard of Oz tin man with an axe to grind, while Kristanna Loken takes even Robert Patrick's icy knifings to a more brutal extension – she points the gun and fires – bang, bang, bang. Terminator 3 doesn't celebrate violence as much as use it to show how unfeeling mankind is. The nuclear weapons were made for protection but create an imbalance. Only the Terminators make sense, equal power against equal power when Arnold turns the future weapon on another futuristic weapon at Robert Brewster's command central. The moral of the story is found in Matrix Reloaded when The Oracle and a human both surmise that working together is the only possibility. Mankind can't get along and the violent solutions mankind creates fulfill David Andrews prediction that he has opened pandora's box. Terminator 3 is as successful as Aliens in terms of taking a logical step forward. It is more successful than Aliens because there is a deeper meaning coated with enormous dazzle and anticipation. There was a buzz on the street and in the press the moment this film hit the big screen – it is one of the few movies to be far more exciting than its trailer. Would love to see this one on an Imax screen – it makes The Hulk come off like Finding Nemo – Bruce Banner can say "you don't want to see me when I'm angry" – Schwarzenegger is much more menacing when he notes "anger is more useful than despair", the paternal robot finding emotions in John Connor which piss him off and give him a reason to live. Fascinating stuff on many levels. There's a weird father/son thing between the Hulk and Nick Nolte, reiterated by his girlfriend Betty Ross and her dad, the Captain Ahab of the Hulk. Claire Danes and David Andrews have the other side of that – he's too busy to see his daughter, she falls apart at the thought of losing him. But the T-800 is still there for John Connor. Which means Mr. Anderson/Neo in Matrix is truly an orphan, the anomaly hatched by machines, and called in Matrix 1 by his teacher "a machine." Which means, Hollywood has gone beyond stealing ideas from each other, these films have serious overlap that may be the start of some future movie fusion. Spiderman meets Superman? It's already been done in the comics, and to pull it off, Terminator 3 is going to have to be the prototype. (c) 2003 by Joe Viglione
X2
A Film Review by Joe Viglione
X-2 is one of, if not the, best comic book put to
film. Perhaps that's why a Joyce Kulhawik might not
understand the relevance. For years and years and
years serious fans of Marvel and DC comics have had to
put up with alterations to successful stories and
captivating artwork, Hollywood often forgetting the
importance of the ideal: if it ain't broke, don't fix
it. Adam West and Burt Ward made a great Batman and
Robin, and Caesar Romero WAS The Joker. Take that
Jack Nicholson! Where the TV show went wrong was that
it turned one of the darker characters of comic books
–
something Alfred Hitchcock could relate to – and made
it a comedy. It was desecration on the level of
Abbott & Costello Meet Frankenstein. Boris Karloff's
brilliant performances in Frankenstein and The Bride
Of Frankenstein spoofed by a Hollywood that thought
nothing of turning Lon Chaney Jr. or Bela Lugosi into
Frankenstein's monster. Let's have Madonna sing some
Dixie Chick Tunes.
X-2 rises above all our fears about sacred territory
not allowed to translate to the big screen. Patrick
Stewart IS Professor X. It was always the hope of the
true fan that the dude who was too stiff to play a
Starship Captain would be allowed to play the role he
was born to bring to life. Ian McKellen is a superb
Magneto (you say Magneeto, I say Magnet-Oh) – the one
flaw in the film – and to this writer it is a big one
– is the plastic Magneto hat. Please! It should be
metal, sturdy, like a Cylon from Battlestar Galactica
in its flow and glow. But the acting is grade A.
Academy Awards won't be handed out, though they should
be. Stewart and McKellen have that symbiotic
love/hate thing going on, and are wonderful.
But having the likes of Halle Berry and Hugh Jackman
settling INTO the role as opposed to Jack Nicholson in
the aforementioned other Batman overtaking the role,
now that takes guts and humility. These are actors
who know how to act, for they jump into their roles
with relish and become the part, rather than
force-feeding the audience a George Clooney, a Jim
Morrison wannabe and the always dreadful Michael
Keaton, all three in their attempts to play Batman as
awkward as Lugosi in the role of Frankenstein's
monster. Adam West would have been the guy to put
some demonic sparkle into Tim Burton's original
Batman, and Caesar
Romero did (like Frank Gorshin, Eartha Kitt, Julie
Newmar, Burgess Meredith and the gang) what Berry,
Jackman, Stewart, McKellen, Marsden and crew do here –
they bring a comic book to life.
Spiderman may have been the biggest film of last year
in terms of sales, but the costumes, the acting, the
condensed plot, it was not satisfying to someone who
grew up on the hero. Tobey Maguire is a great Peter
Parker, but by not taking the hint from George Lucas
and having someone else be Spiderman, the film lost
much. Darth Vader was David Prowse (he himself a
Frankenstein in a Hammer film) as much as he was the
voice of James Earl Jones. Christopher Reeves as
Superman came close, it held the crown until this X-2
burst on the scene. A 12:30 AM showing with a 3/4 or
more house is pretty telling, fans were in the lobby
of the Woburn Showcase cinema chatting after the film
ended, so this franchise is doing what Star Wars did.
Professor X is a better version of Captain Picard, and
these X Men are like his second generation Star Trek
the Next Generation. Is Wolverine not Whorf? Jean
Grey just Dianna Troy? James Marsden a much better
(and cuter) #1. Which brings us to the Queer As Folk
aspect of the film. The blatant homosexual aspect of
the movie does not take away from its power, it adds
to it. Mutants in the closet, nature or nurture, all
the sound bites hit so very close to home, and the
chemstry between Marsden and Jackman as they both seek
the affections of Famke Janssen – Jean Grey doesn't
need to be a mind reader to see the jealousy between
the two blokes is sexual tension between the two male
stars…ok, ok, I'm getting carried away here, but
that's the beauty of this film, it has stunning
visuals and allows the imagination to take flight.
Also a plus are the beautiful sets straight out of
STAR TREK: FIRST CONTACT, arguably the best of the
latter generation Trek films. The kind of stuff you
expect to see in Star Wars, all derived from
Metropolis, of course, a good science fiction film
needs to have those generators, that underground
dungeon/science-gone-wrong lab, all the bells and
whistles. X-2 has all those bells and whistles and
more. Great acting, good script like a comic book
episode, it stays focused, and it is easy on the eyes.
X-MEN are characters much like Spiderman and The
Fantastic Four, really special heroes which deserve
really special treatment. Comic book fans finally get
their due here, and if "critics" and the masses don't
get it, that's ok, because the fans deserve this one.
For the fans, it is simply great.
(c) 2003 by Joe Viglione http://www.pmpnetwork.com/ReviewsData/movies.htm
AN ATTACK ON CATHOLICISM?
A SPIELBERG MASTERPIECE
---
'HARRY POTTER'A NEW 'WIZARD OF OZ'?
---
---
SIGNS
THE MINORITY REPORT
FULL FRONTAL
K-19
UNFAITHFUL
---
---
DAREDEVIL
(OR DAREDEVIL MEETS THE RECRUIT)
---
---
THE TRUTH ABOUT MATRIX RE-LOADED
---
---
TERMINATOR 3: RISE OF THE MACHINES
---
CHARLIE'S ANGELS 2: FULL THROTTLE
---
The Blacklisted Journalist can be contacted at P.O.Box 964, Elizabeth, NJ 07208-0964
The Blacklisted Journalist's E-Mail Address:
info@blacklistedjournalist.com


THE BLACKLISTED JOURNALIST IS A SERVICE MARK OF AL ARONOWITZ http://www.blacklistedjournalist.com/1jvig.html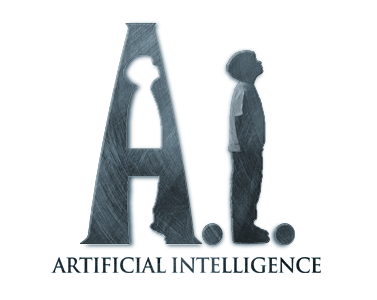 Film Review by Joe Viglione

Film Review by Joe Viglione
Prior to seeing this a friend predicted that the creepiness of the old Universal films would be absent, and he was so right. What this film needed was the star power of a Karloff, and there's only one man alive who can deliver that. Let me tell you, Christopher Lee's absence is felt. To those Batman fans who saw Timothy Burton's bastardization of our hero as blasphemous as Oliver Stone's desecration of The Doors, well, Imhotep isn't as sacred as those icons.
Brendan Fraser is no Ben Affleck, and his handsome physique suffers the same fate experienced in Monkeybone. These are comedies that want to be dramas. Monkeybone was too adult to bring the kids to, and too childish for adults to be amused by. But, where Whoopi Goldberg delivered a wonderful wicked witch as Satan, there is no one, not a living soul, who punctures the cardboard characters in this charade. There are highlights – the special effects are decent, although a bit careless. You can feel where real life merges with the artwork, and this isn't Monkeybone's mixture of live action with animation. With action a plenty, the audience is going to shell out close to ten bucks to get a roller coaster ride, and the premiere on May 1st was packed to the rafters (this critic had to ask the manager to see if there were extra seats. There were, but not many). Audience reaction after the film was positive, but here's the problem with that: people are basically accepting what is thrown on the screen, and look at the dearth of good flicks so far this spring. No X-Men, no Matrix. And speaking of The Matrix, when Fraser utters the line "Sorry, wrong guy" – it is a direct rip – both Keanu Reeves as "Neo" – "the one", and Brendan Fraser as Rick O'Connell (what a vapid name for a hero!) reject the mantle of saviour they must wear. Ho hum. Gimme the arrogance of James Bond, thank you very much, false humility drains both pictures. Fraser also gets the Keanu Reeves award for lackluster acting, proving Woody Allen wrong about 85 or whatever percentage of it all is just showing up. The press release calls this "adventure action and violence", but the violence is bloodless. The only death that matters in the film is that of a pet – it's the only human moment in a film where you really want Arnold Vosloo as The Mummy to rip newcomer Freddi Boath limb from limb. The annoying little Alex O'Connell, son of Fraser and Rachel Weisz is the worst child "star" since Arnold (Schwarz, not Vosloo) faced that forgettable brat in Last Action Hero. At least Furlong and Kulkin know how to be young and clever by doing real things, displaying true antagonism. Alex is not scared of Imhotep, his annoyance of the man guarding him is more cat and mouse.
The tragedy of this film is that, like Monkeybone, there are moments of real genius here. The "magic carpet ride" to the lost world is stunning filmmaking. Rick O'Connel's brother in law should have been left out. He adds nothing, is a major distraction, and if the filmmakers were thinking of Abbott & Costello Meet Frankenstein they would be better served by resurrecting Abbott & Costello.
You've seen it all before, in the first edition of THE MUMMY. There is absolutely no character development, the acting is terrible, the soundtrack is loud, the special effects passable – but there is one redeeming quality this film has which will insure it will be a hit this summer. LOTS OF ACTION. That is it. The secret ingredient. Forget a decent plot, Writer / Director Stephen Sommers put more thought into the dramatic score running over the credits. Breaking the bad guy's heart is a neat idea, if you have a villain that you can love, or hate. But Vosloo is no Hannibal Lecter, he doesn't have that Dr. Jekyll & Mr. Hyde charm of Anthony Hopkins, or the macabre elegance of Christopher Lee in "Dracula Has Risen >From The Grave" – a film with more drama and passion than this, a lost classic from Hammer.
Hammer Films gave the Universal Pictures legacy new meaning. Universal wants to bring in the hundred million plus by prostituting the old monsters. This film is the magazine FAMOUS MONSTERS OF FILMLAND come to life, where Forrest J. Ackerman and the fans desperately wanted a serious film magazine a la Cinefantastique, and – was it the publisher, Warren, who wanted the twisted humor to appeal to the kids – to sell magazines?
With six billion people on the planet, one would think a good, well-paced, perfectly scripted, finely acted Night Of The Living Dead or Frankenstein or Freaks or Lugosi as Dracula, a tremendous film with vision, passion, art, a Star Wars of horror films, would find an audience.
Had Brendan Fraser demanded a film that began with the Hot Air balloon sequence (there are two references to The Wizard Of Oz – Imhotep as a male Wicked Witch turning the hour glass upside down, and the Hot Air balloon – which most fans of The Wizard of Oz never got to travel in.) There are flavors of The Matrix, Oz, Spiderman – especially the black suit Spiderman which would ooze across enemies – the black shadow consumes the desert in this flick, and the battle which looks like an out-take from Liz & Dick's big scale Cleopatra or Ben Hur is, as mentioned above, just so totally bloodless.
The Scorpion King is not frightening, the little mummies walking on walls would be very effective if they weren't chasing a double decker bus in a film that can't decide if it should be a terror vehicle or light-hearted family fare.
Stephen Sommers comes off like Ed Wood with a big budget. So sad. This sequel, like the film that spawned it, had the potential to revitalize a genre in need of modernization. Fraser needs to be associated with a series that will establish him as more than a pretty boy, and Hollywood needs to take a book and bring it to life the way the author intended. The space alien version of Spiderman which Marvel developed to change Peter Parker's suit would be a "marvelous" thing to behold transferred to the screen as originally conceived.
The Mummy Returns is a roller coaster ride which is good for a spin or two, but repeated viewings on cable will become boring because of the very bad comic relief. The Army of Annubis should've killed all the actors in this film and overtaken the Earth, but perhaps that's asking too much. Then they could've brought Fraser back from the tomb, and maybe his shirt, and the shirts of the other actors, would have some real dirt on them instead of the make-up applied to their clothing, so ho hum, so unrealistic, so – Hollywood. Mindless escapism.
(c) 2001 by Visual Radio Productions
(c) 2001 by Visual Radio Productions