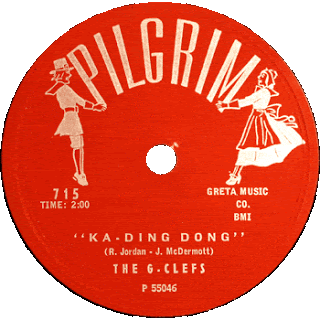 Table of Contents
Joe Viglione's Guide to N.E. Music http://rocktableofcontents.blogspot.com/
1)Foreword
This information is part of my "life's work", the chronicling of the Boston Rock & Roll Scene and its surrounding communities. Between the video taped for my TV shows VISUAL RADIO and
TV EYE as well as the audio from a variety of radio shows I hosted and/or produced to the incredible tape archive I've built over the decades, these writings will come to life in audio and visual, a unique history of the scene from one of its documentarians.
2)Ka-Ding Dong – The first days of Boston Rock & Roll
1950s, early 1960s
http://newenglandrock.blogspot.com/
3)The Sixties – The Bosstown Sound – Orpheus, Listening, Willie Loco, Ultimate Spiniach
The Prince & The Paupers, Barry & The Remains
http://bostonthesixties.blogspot.com/
4) Hallucinations, J.Geils, Modern Lovers, Aerosmith
The sixties to early seventies…
5)J Geils Band
tons of J GEILS Biographies and reviews to posted here:
http://jgeilsband.blogspot.com/
6)The Early Seventies
http://bostontheseventies.blogspot.com/
1)The Quill 2)The Sidewinders 3)Fat 4)Milkwood (early Cars), 5)Swallow, 6)Duke & The Drivers 7)James Montgomery 8)Stormin' Norman & Suzy 9)P.J. Colt
==============================================================
7)Andy Pratt
Tons of Andy Pratt reviews on AMG will show up here soon.
Temporary links:
http://allmusic.com/cg/amg.dll?p=amg&searchlink=ANDY|PRATT&sql=11:h9ftxq85ldte~T2

http://www.andypratt.com
When J Geils & Andy Pratt played together
http://maxwelledison.blogspot.com/2004/04/andy-pratt-j.html
8)Willie "Loco" Alexander
http://willielocoalexander.blogspot.com/
9)The New Wave – Willie Alexander re-emerges, Reddy Teddy, Fox Pass,
Aastral Projection
10)Into the 1980s
http://bostontheeighties.blogspot.com/
11)Peter Calo, Carly Simon, Pamela Ruby Russell
http://petercaloreviews.blogspot.com/
12)Boston Compilations and more – Live at the Rat, Live at Studio B
Farrenheit, Joe Perry Project, Cowsills, Real Kids, The Outlets
http://bostoncompilations.blogspot.com/
13)More Eighties
http://eightiesboston.blogspot.com/

14)Boston Music Showcase – Harvey Wharfield and the best local music show on radio
The 1990s
15)The 1990s with Grateful Ted of SMUGGLER and more…
http://bostonnineties.blogspot.com/
16)The New Millennium
http://bostonnewmillennium.blogspot.com/
17)The Ongoing Process
AFTER WORDPOSTED BY HISTORY OF NEW ENGLAND ROCK AT 11:18 AM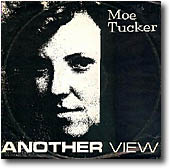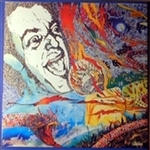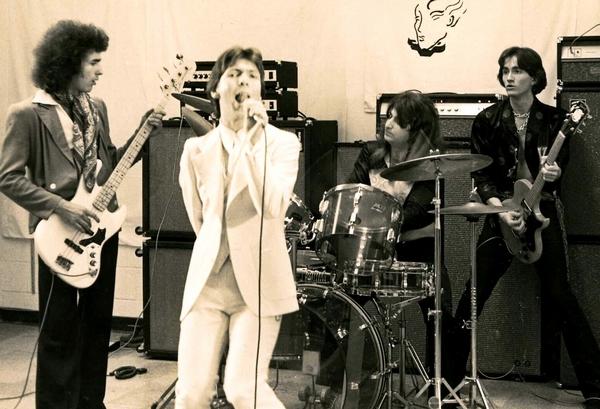 AllMusic Review by Joe Viglione [-]
The mark of craftsmanship on songs like "Hit or Miss," "Saving Grace," and "Dream Inside Your Heart" would be hard to find on many "debut" albums, and 32 years after their 1972 formation in Arlington, MA, Fox Pass bring insightful lyrics and strong melodies to the world on their first full album. Of course having released a classic indie single with "I Believed" in 1976 — a year that saw them opening for Roxy Music in Boston — with the duo of Mike Roy and Jon Macey heading off to Mercury Records to record two albums with Tom Dickie & the Desires in the early '80s, well, this debut is actually more like a diamond hewn from decades in a business rife with uncertainty. Barry Marshall's production crystallizes the performances — taking a "Sometime Saturday Girl" to bring that Tommy Boyce/Bobby Hart vibe into the new millennium. Marshall has known the group almost since its inception and truly understands the work of Jon Macey and Mike Roy better than Ed Sprigg and Martin Rushent did for the Tom Dickie albums — all due respect to the highly competent Sprigg and Rushent. The chemistry between the artist and the producers on those Desires albums just wasn't there. And with no label pressures the band is free to come up with fine pop tunes like "The Easy Way," material that effortlessly flows from their repertoire. Roy sounds like Ben Orr of the Cars singing the exquisite "Heavy as a Heartache" with neo-doo wop vocals from Macey and bassist Steve Gilligan. While the group's influences are very well disguised on this set — you'll hear pieces of sounds you just can't place — the key is that the music seems more original because the band is plagiarizing its own riffs from years past. Some of the ambience of the Jon Macey/Barry Marshall tune "Comical" from 1993's Too Much Perspective disc is reinvented on "Dream Inside Your Heart" — a terrific hook over a gliding and airy bed of pop riffs and chord changes. Its complexities are vast compared to "Wanda," the closing song that the band has performed since it was written back in 1973. "Hit or Miss" might come in at close to six minutes, but it has the groove and guitars suspended in space to be radio-friendly, playing perfectly on an album where songs like "In a Dream" come in from out of nowhere, sparkling pop created by a band that was doing it years before R.E.M. formed and brought this style into vogue.

https://www.allmusic.com/album/fox-pass-mw0000762549
Everything Under the Sun Jon Macey / Steve Gilligan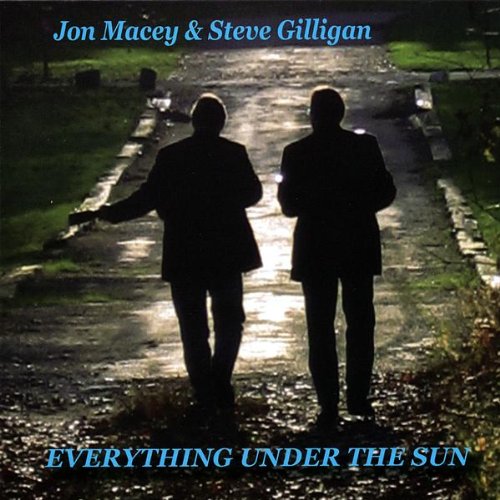 https://www.allmusic.com/album/everything-under-the-sun-mw0001637867
Review: Eclectricity by Michael J. Roy – A Burst of Creative Energy
By Joe Viglione – July 1, 2015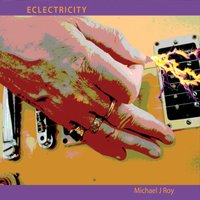 Michael J. Roy's THE BRIGHT SIDE
TMRZoo Review by Joe Viglione http://www.tmrzoo.com/2018/72588/review-michael-j-roy-the-bright-side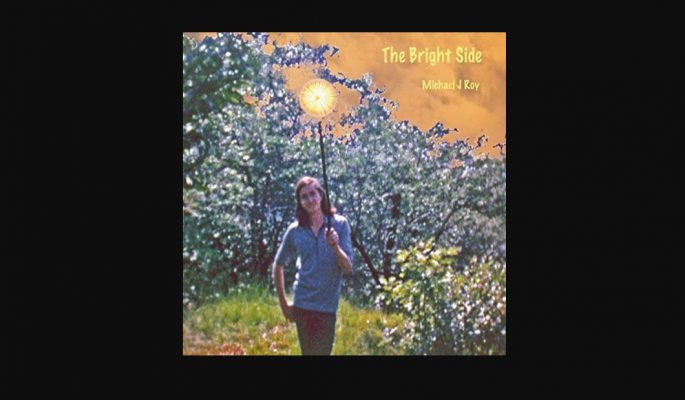 Steve Gilligan and Jon Macey are two veterans of the Boston music scene as well as half of the band Fox Pass, and their debut CD as a duo, Everything Under the Sun, features a dozen fine original compositions that are democratically split — five from each songwriter with two collaborations. The title track is one of those co-writes and it features an uptempo Everly Brothers harmony à la the Beatles on "Two of Us" from the Let It Be CD, and is one of the poppier episodes before the singers touch upon the other musical worlds they fancy. With longtime producer Barry Marshall intentionally keeping the production sparse, it allows Gilligan's superb use of mandocello, mandolin, Dobro, and harmonica — as well as Jon Macey's dulcimer playing — to shine under the perfect guitar strums. When experienced live in concert, it is those exotic instruments coupled with the strong songwriting that help the pair create a magic that their friend and colleague Jonathan Richman sought when he traded the loud underground rock in for the flamenco guitar. But where Richman tells his song-stories from the protagonist's point of view, Macey and Gilligan indulge their passion for the music of Gram Parsons, Chris Hillman, the Louvin Brothers, and, deliberate or not, Bob Dylan, in a reverent way that keeps their personalities from overpowering the material. It's a dramatic departure from Fox Pass, where the writing is solely from the pens of Jon Macey and his longtime collaborator, Mike Roy — a pair who toured with Hall & Oates (they had the same manager), so the major-league polish and approach on a simple composition like "You Will Know Them" is crafted from decades of walking the path.
Religious overtones abound, and former Stompers bassist Gilligan's solo voice on "Harrison Ave. 2am," before the harmonies kick in, gives the album another sort of definition — this is not a Jon Macey solo project — and the exciting sounds of the Old World instrumentation that sparkle on-stage translate perfectly to CD. Producer Marshall compared old mixes from the Louvin Brothers to keep the sound authentic, or as this duo (trio with their producer) calls it…"timeless." It works, especially on the disc's longest track, the eight-minute epic "Emma and the Dance," with its lovely instrumental opening. Less is more here, because these minstrels are so proficient at working their stringed instruments and, clearly, are in it for the art, as evidenced by "Watchin' You Go By" and the neo-rockabilly of "Roy Orbison gone folky" that is "All You Gotta Do." Even the packaging reflects the care put into the recordings: the vintage look of the back photo and the color schemes on both the inside panel and the CD face. Picture Aztec Two-Step or Batdorf & Rodney exploring new territory by going back to the future; a lot of ground is covered by keeping it simple and touching upon as many of their influences as possible. Everything Under the Sun is a pleasant and highly effective departure from what the Fox Pass fan base would expect, and for those familiar with Jon Macey and Steve Gilligan's rock & roll efforts, hearing "Gordon's Daughter" would certainly confuse during a blindfold test — and impress, as this album does from start to finish. Collapse ↑
Four minutes and fourteen seconds of "The End" opens The Bright Side CD from Fox Pass guitarist Michael J. Roy…no, no, no…not the Doors near twelve minute MFSB epic – referring to a Charles Manson delivery of the Philly Sound's mother/father/sister/brother routine, though in another dimension. Michael punctuates his pop with guitar bursts, leaving Oedipus out of the equation.
Track 2, "Same Old Thing," brings the jangle back, but dips it into Gene Parsons territory, something Tom Petty made a career out of. Interesting in that Roy's partner-in-Fox-Pass, Jon Macey, has gone full-out with the Hummingbird Syndicate embracing Sonny Bono/Jack Nitzsche "Needles and Pins" guitar sound. "Impossible Ways," track 3, could be a modern-day Searchers in fact, with "Mr. Berserk" taking a similar sound down into the dark side. That's the interesting force at play here, Mr. Roy's optimism in Fox Pass taking a turn into Lou Reed downer territory with vocal work reflecting the titles, "The End," "Mr. Berserk," interestingly finding Reed's Blue Mask emotions than the "bright side" of life, but an album does give one the opportunity to stretch out.
With over forty-seven minutes of music, we'll give Mike that latitude. "World Run Wild" shows the Boston area veteran artist his Billy Squier side, the emphasis on hard rock feels like a sequel to "The Stroke" from former Sidewinder Squier's 1981 Don't Say No album. Now this critic is referencing lots of musical textures from other artists, but that's just for the reader to get an idea. Mike Roy is an original and he draws from a bountiful palette to offer something distinctly different from the work that he's known for, the music of New England area legend Fox Pass. "Point of No Return" at four and a half minutes is Hugo Montenegro meets the Doors and a strong track. "Thin Air" pierces the speakers after the mellow verse while
"Barely There" takes George Harrison's amazing descending line from Cream's "Badge" – and a good chunk of side 2 of the Beatles Abbey Road – with a folk/poet's reading over a most Beatle-esque spirit. While most of the tunes are in the four-minute range, track 10, "A Reason To Live" is the shortest at 2:37, poppy and anthemic, Joan Jett or the late Ben Orr could both have a ball with it.
Once upon a time New Rose Records' Fan Club imprint put out Sons of the Dolls, an intriguing look at songs from members of the New York Dolls. If one takes the accumulated tracks of the Fox Pass family tree – 12 songs here, the Stompers, the Jon Macey/Steve Gilligan project, Gilligan's own solo cd's, Hummingbird Syndicate and more, you are talking over a hundred compositions from a talented set of musicians. A digital boxed set of the future, perhaps. The Bright Side presents more than just a follow-up to the previous Electricity disc, it is also the musical other side of a musician away from the focus of a working band.
Find The Bright Side on
CD Baby https://store.cdbaby.com/cd/michaelroy1
Reverb Nation https://www.reverbnation.com/michaeljroy/songs
Website: www.mj-roy.com
Release Date: August 6, 2017
Label: Blue Room Records
See more reviews here: http://bostonrecordreviews.blogspot.com/2007/07/miscellaneous-reviews.html
Joe Viglione is the Chief Film Critic at TMRZoo.com. He has written thousands of reviews and biographies for AllMovie.com, Allmusic.com, Gatehouse Media, Al Aronowitz's The Blacklisted Journal, and a variety of other media outlets. Joe also produces and hosts Visual Radio, a seventeen year old variety show on cable TV which has interviewed Jodie Foster, director/screenwriter David Koepp, Michael Moore, John Cena, comics/actors Margaret Cho, Gilbert Gottfried, Gallagher, musicians Mark Farner and Don Brewer of Grand Funk Railroad, Ian Hunter of Mott The Hoople, Ray Manzarek, John Densmore, Felix Cavaliere of The Rascals, political commentator Bill Press and hundreds of other personalities.