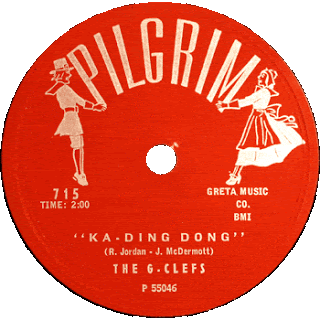 Table of Contents
Joe Viglione's Guide to N.E. Music http://rocktableofcontents.blogspot.com/
1)Foreword
This information is part of my "life's work", the chronicling of the Boston Rock & Roll Scene and its surrounding communities. Between the video taped for my TV shows VISUAL RADIO and
TV EYE as well as the audio from a variety of radio shows I hosted and/or produced to the incredible tape archive I've built over the decades, these writings will come to life in audio and visual, a unique history of the scene from one of its documentarians.
2)Ka-Ding Dong – The first days of Boston Rock & Roll
1950s, early 1960s
http://newenglandrock.blogspot.com/
3)The Sixties – The Bosstown Sound – Orpheus, Listening, Willie Loco, Ultimate Spiniach
The Prince & The Paupers, Barry & The Remains
http://bostonthesixties.blogspot.com/
4) Hallucinations, J.Geils, Modern Lovers, Aerosmith
The sixties to early seventies…
5)J Geils Band
tons of J GEILS Biographies and reviews to posted here:
http://jgeilsband.blogspot.com/
6)The Early Seventies
http://bostontheseventies.blogspot.com/
1)The Quill 2)The Sidewinders 3)Fat 4)Milkwood (early Cars), 5)Swallow, 6)Duke & The Drivers 7)James Montgomery 8)Stormin' Norman & Suzy 9)P.J. Colt
==============================================================
7)Andy Pratt
Tons of Andy Pratt reviews on AMG will show up here soon.
Temporary links:
http://allmusic.com/cg/amg.dll?p=amg&searchlink=ANDY|PRATT&sql=11:h9ftxq85ldte~T2

http://www.andypratt.com
When J Geils & Andy Pratt played together
http://maxwelledison.blogspot.com/2004/04/andy-pratt-j.html
8)Willie "Loco" Alexander
http://willielocoalexander.blogspot.com/
9)The New Wave – Willie Alexander re-emerges, Reddy Teddy, Fox Pass,
Aastral Projection
10)Into the 1980s
http://bostontheeighties.blogspot.com/
11)Peter Calo, Carly Simon, Pamela Ruby Russell
http://petercaloreviews.blogspot.com/
12)Boston Compilations and more – Live at the Rat, Live at Studio B
Farrenheit, Joe Perry Project, Cowsills, Real Kids, The Outlets
http://bostoncompilations.blogspot.com/
13)More Eighties
http://eightiesboston.blogspot.com/

14)Boston Music Showcase – Harvey Wharfield and the best local music show on radio
The 1990s
15)The 1990s with Grateful Ted of SMUGGLER and more…
http://bostonnineties.blogspot.com/
16)The New Millennium
http://bostonnewmillennium.blogspot.com/
17)The Ongoing Process
The Richard Lee Interview EDEN'S Children 2020
RICHARD LEE (RICHARD 'SHAM" SCHAMACH)) and EDEN'S CHILDREN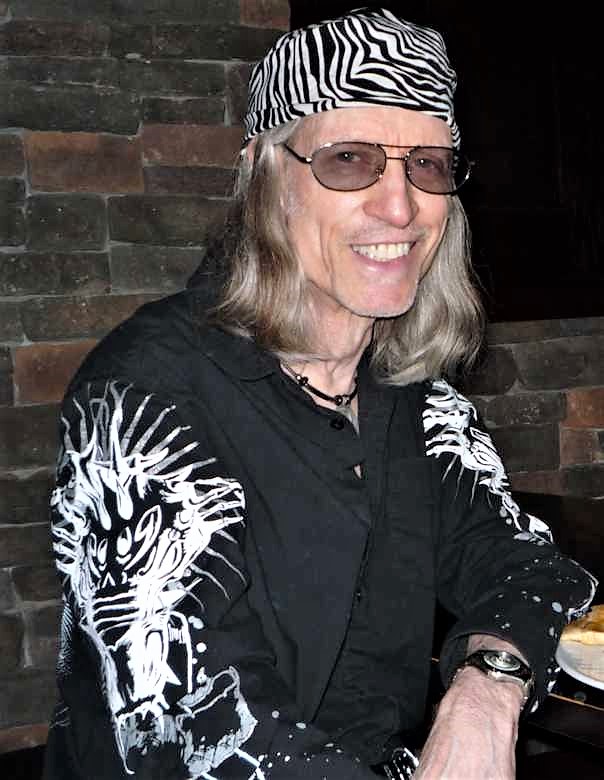 ---

RICHARD LEE (RICHARD 'SHAM" SCHAMACH)) and EDEN'S CHILDREN

JV: We're talking to Richard Lee (nee Schamach) of Eden's Children – see the Ed Symkus mini bio in the Music Museum of New England https://www.mmone.org/edens-children/

Richard, what was your original inspiration for becoming a musician?

RL: I didn't start doing any band work until the 60s, but as a subteen I tuned in right away when Rock and Roll started creeping onto the airwaves. When I heard the jangly augmented chord Chuck Berry played on the intro to School Day on the radio, it was like feeling a jolt of electricity. Same with I'm Walkin' by Fats Domino. I know this sounds like a long time ago – and it was! When Elvis came on TV, forget about it – no turning back. I had the embarrassing experience of having a school friend bust me in my room while miming in the mirror to Elvis with a ukulele – but the desire comes first, the skill comes later. The thing that sealed the deal for me was when I saw one of the older students at a school talent show playing Peggy Sue with a guitar. I went home and told my folks I wanted to get guitar lessons! I got a summer's worth of lessons, and I was off and running after that. My first performing experience was playing The Lonely One by Duane Eddy at a talent show at 14 – just me and the guitar. Now, I will tell you this – when the 60's came around, none of us were clinging to the 50s. R&R had faded, and R&B was getting play. At night, radio stations with powerful transmitters like WLAC in Galatin, Tennessee and XERF from Mexico with Wolfman Jack in his first incarnation playing strictly R&B, could send signals far and wide across the nation. This is how a lot of the generation that heard those stations became aware of that music in the first place. It became commonplace for young startup bands to include Jimmy Reed songs in their repertoire, along with Freddie King, if they could handle it. Lonnie Mack was an early Blues Rock guitarist that I especially liked, and patterned myself after – the first "fast" rock guitarist I had heard.

JV: What bands were you in and when did Eden's Children form?

RL: In high school, we had a band called The Chaparrals, with uniforms and matching guitars and amps, along with lots of other bands playing the same sort of repertoire: Surfing, R&B, the British thing.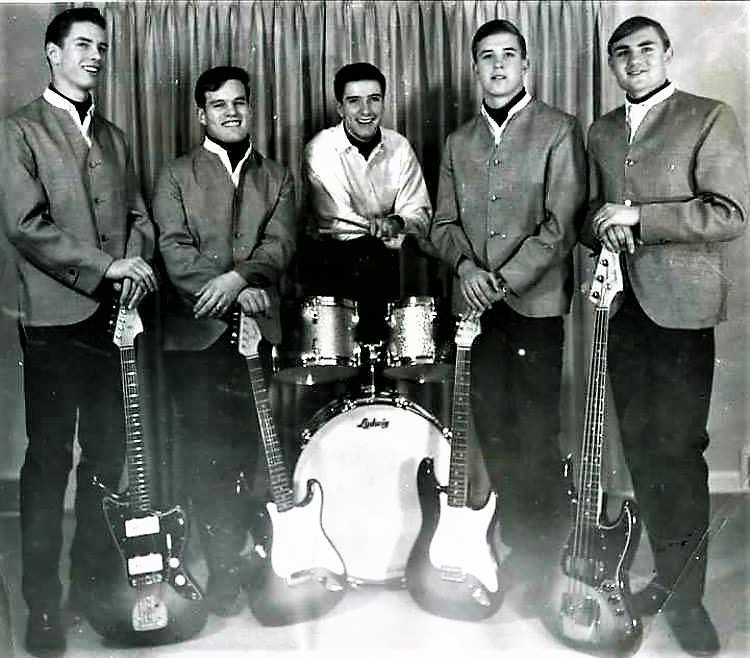 Three years of this, and then off to college at CSU, where I got into a band called The Nocturnes that nabbed a house gig at the local hot spot – and it was goodbye to college.
We got a summer job at the college resort town of Estes Park, Colorado, and following that, got a booking in Honolulu, playing 5 sets a night, 7 nights a week. When we came back, I was visited by someone I had met at one of our gigs, and this was Bill Glasser from Boston, inviting me to come there to play in a band he was putting together. I agreed, and after several permutations, this band became Eden's Children. This was in 1966, and to get to Boston from Fort Collins, Colorado, I went "On The Road" style, with my girlfriend and two friends who were driving nonstop to New York, then planning to leave the car and take a plane to Europe. There were adventures along the way, one of which was that the driver fell asleep at the wheel going through an intersection, there was a collision, and the car was totaled. Other than that, we were alright, being apparently bulletproof. They picked up a cheap 56 Chevy with gold metal flake paint that couldn't go faster than 40 mph, and was dubbed "The Turtle". When we got to the coast, i bought the car for $50 – my first car – and drove the rest of the way to the BU dorms. We put the band together, originally a 5 piece, in the basement of the dormitory. Our first gigs were at the lounge of the dorm, at the BU student union, and our first club gig was at the Rathskeller, "The Rat", in Kenmore Square.

JV: The G Clefs, The Tune Weavers in 1957 with "Happy Happy Birthday Baby," Freddy "Boom Boom" Cannon, Moulty and the Barbarians got Boston on the charts in the 1950s and early 1960s. What was the scene like in the 60's with the Prince and the Paupers, Orpheus and Eden's Children?

RL: Well, there were bands everywhere, notably The Lost, with Willie Alexander and Walter Powers, The Glass Menagerie, with Rusty Marcus, who became our last bass player, and Doug Yule, who later replaced John Cale in The Velvet Underground – and eventually, Lou Reed, who bowed out with the band still owing an album [editor's note: the last album was Doug without Willie, Walter, and original drummer Maureen Tucker- the Squeeze album which may have had Deep Purple's drummer Ian Paice as legend has it. https://en.wikipedia.org/wiki/Squeeze_(The_Velvet_Underground_album) ]
"Other bands at that time were Orpheus, not to be confused with The Orphans, both mainstream pop oriented groups, Ultimate Spinach . At the Wurlitzer's music store across from the Boston Common you could have Jeff "Skunk" Baxter ( Steely Dan, Doobie Brothers) and Reeves Gabrels ( The Cure, Bowie) attend to your needs. Other prominent bands at that time were Ultimate Spinach (Baxter's group), Beacon Street Union, with some all out production on their recordings, Ill Wind, sort of a Beautiful Day type group we happened to run into at The Cheetah in New York when visiting there. The Hallucinations were an early blues band on the scene, gradually morphing into the J. Geils Band. Local venues thriving at that time were The Boston Tea Party in Roxbury, The Psychedelic Supermarket, off Kenmore Sq., and The Crosstown Bus in Alston – all of these hosting national acts, along with locals. Smaller venues were The Unicorn, The Catacombs, and Lucifer's and The Rat in Kenmore Sq. In Cambridge, the Club 47 presented a fantastic array of major blues acts in an up close and personal situation ( Muddy, Wolf, Butterfield, Buddy and Junior, etc.).

As for ourselves, we were running up and down the coast, and playing all the Ivy League colleges. Did you ever see Eddie And The Cruisers, when they were playing at the college? It makes me think of that. I have to tell about this one: We had been sent to Rhode Island – Providence maybe – to fill in for another band that couldn't make it. There were two acts on the bill – one was The Shades Of Blue, who had a very appealing hit tune called "Oh How Happy"- a clean cut singing group with matching pastel blue cardigan sweaters. The other group that had been slated to play was The Cowsills, the family band that The Partridge Family was based on. Now, for those who don't know, Eden's Children was what was called a power trio – loud in person, with liberal fuzz tone application. So now, instead of the Cowsills, they got us! It was not a heaven made match, and there were, of course, requests to turn down. Well, life is like a box of chocolates….



:JV: How did the clubs react to original music and did most of the bands – including Eden's Children – play the popular music of the day as well?

RL: Well, if originals were expected, they were provided. As you know, there was a rush to sign Boston bands when it looked as though this was going to be the new, happening scene, as San Francisco had been. Bands that had been playing club tunes but had now gotten signed were called upon to deliver original music to the record companies, and this was also expected of them when they played at larger venues as recording artists. They couldn't get up now and play Louie Louie, though they probably had before, or something like it. Your question might have had more to do with whether there was resistance to originals when audiences may have preferred to be hearing their favorite radio hits. Well, there were places they could go for that, but when they're seeing the newly anointed on some large stage, they would be anticipating a program of the band's own music. We had been playing tunes from albums by The Kinks, The Yardbirds, and especially the Stones. We loved the Aftermath album, and played a number of tunes from their previous albums. When we started we were a five piece group, then down to four, and we sort of styled ourselves after them. After seeing them on Ed Sullivan's show in their new, stylish gear, we found a place in the Combat Zone where we could pick up some outfits like that. When we went to LA to record we found a great rock clothing store where the Strawberry Alarm Clock was inside shopping. We knew this was the place, and stocked up! I'm telling you this because the look was part of the deal. Anyway, we couldn't go to the recording studio and play Stones songs, and neither could the rest of them, so we wrote songs that would make the record companies happy because they could have them published by somebody they had a tie in with.

JV: The Boston Groupie News had a nice write-up on Eden's Children, and Music Museum of New England http://www.punkblowfish.com/EdensChildren.html
Where are the members of Eden's Children today?

RL: I haven't seen the BGN piece, but I'd like to. Your friend Paul "Blowfish" Lovell was a great supporter of ours, and that is appreciated. Drummer Jimmy Sturman had the misfortune early on of suffering a stroke which left him unable to play. Bass player Larry Kiely also had a stroke that led to some cognitive impairment, and wasn't able to play after that. Founder Bill Glasser, who retired from the band before recording, lives in LA and works with a telecommunications company.. Our last bass player Rusty Marcus lives in upper Massachusetts and has his own lighting company which handles large scale projects. Interestingly, he has devoted himself to the playing of the Dobro lap style guitar, with results that deserve to be heard.The other member in the original lineup was Bill Robar, now deceased, who became a tour boat captain in Florida. It turns out that I'm the only one who has stayed in the game.

JV: What's going on musically these days for you, Richard?

RL: For the last five years I've been playing in a variety band that does mainly 70s, 80s and 90s material. I'd like to do a little light solo work now if the opportunity presents itself. I like playing fingerstyle acoustic guitar and jazz and blues flavored piano. The standards that are often heard in jazz situations appeal to me, as well as rockabilly, classic country, blues , reggae … not so much greatest classic rock hits now, though. I've played a lot of styles over the years. After Eden's Children, I went out to play with Edgar Winter when he was putting together White Trash. When Rick Derringer became available to Edgar I made a hop to Boston again and played with Vern Miller's (The Remains) group Swallow, with George Leh. YouTube shows me George is still performing. Over the years I've played with country bands, blues bands, 50s groups, agency variety bands, and had long term solo situations. Generally speaking, anything that doesn't involve a heavy setup has my approval.

JV:Do any videos or films exist from back in the day?

RL: No, that was uncommon back then. There are audio clips though of a mob interview session with Eden's Children and the Ultimate Spinach at the Brandeis University radio station – was that WBCN? This can be found somewhere in the labyrinth of the Boston Sound Museum. I don't recognize any of the voices though, including my own.


JV: What was the "demo" that got "the deal" for Eden's Children – or was it a live show?

RL:Actually, it was both. Our manager was Jonathan Whitcup (living in Amsterdam for some years now). His cousin Lenny was our publisher, and he arranged for us to use facilities at the RCA building in New York to make a four song demo. This was shopped around, and executives at ABC asked us to come up to their offices and audition for them there. There was a small room provided for this, and we were a loud band, so we had to try to scale down the level while still making our point. It worked out though, and we got the deal

JV: Did Bob Thiele or any other producer make demos prior to recording the first album?

RL: No, and maybe they should have to get the feel of things. I think we may have been the first rock band they had recorded, and they weren't used to dealing with high volume playing. They had a little difficulty with that, but the recording was not a great sounding audio product in any case. The instruments were close miked, which gave no feeling of dimension, and contributed to a flat sounding , bass heavy recording. Bob Thiele was the most pleasant of men, but his input was minimal. This is a good place for me to shed some light on the roundly criticized "thin" sound of the instruments on the second album: Again, Bob Thiele was back in the booth, along with Brooks Arthur, who had been recording Janis Ian (Society's Child, At Seventeen). This time, to avoid the difficulties they had before with the volume, they plugged the guitars directly into the board (!) where they could have more control. What they got was a thin sounding record, for which even the reviewers pointed their fingers at "the guys in the booth" who had "let the band down".Brooks Arthur did succeed however, in adding an element of polish not present the first time around.

JV: Did you ever meet Moulty and the Barbarians?

RL: One night in 66 or 67, the band and I were taking the MTA back from someplace, and the only other passengers were a crazy looking crew that turned out to be The Barbarians.We went back to their place to smoke weed, common activity in those days, as you know, and were given some Pango Pango Purple, strongest weed ever for us. When we left, one of the guys wanted to go to the park with his girlfriend and see the city lights, so we left him and went home, and he went to the park and got busted! He was out later that night, with no serious repercussions – and that is the story of our total association with Moulty and crew. Of course, we had seen the TAMI show., and knew "Moulty!", and "Are You A Boy Or Are You A Girl."( not like we never heard that on the street as we went by)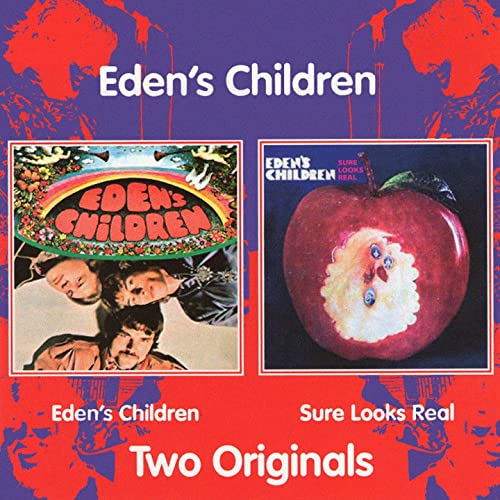 JV:: What were some of your favorite moments in the studio and who was at the production helm?

RL: Well, at the ABC studios in New York, Tom Scott of the LA Express stopped by, and I was glad to meet him. Bob Thiele took us out to dinner and introduced me to George Cates, who was Lawrence Welk's music director, and I thought my mother would be pleased about that. Years later, I realized that at just about the same time he was dealing with us, Bob had written What A Wonderful World and recorded Louis Armstrong – maybe you didn't know Thiele was the composer of that song.. There was a day when he took me out to Rudy Van Gelder's famous studio in New Jersey to finish some tracks .People who are in the know about jazz are aware that many great sessions for Blue Note records had been done there, featuring the top flight players of the idiom. In other words, these were hallowed halls, and to have me out there doing this rock album was essentially like cursing in church. Rudy didn't say that, but I could tell he wasn't pleased about this. Well, what are you gonna do? We were also taken around to the Ampeg factory in NJ to look at amplifiers for an endorsement deal. I wasn't that crazy about the amps, but when I found out we had to pay for these – discounted, – but still, I really wasn't too crazy about them, and said no thanks!

JV: What are your favorite moments onstage?

RL: Not so hard. This was at the time when Blues was as hot as it had ever been, and we were booked to do the opening set for Howling Wolf at Steve Paul's The Scene in New York. This was the well known club where Johnny Winter and Jimi Hendrix would jam together – this type of thing; a hipster's hangout to see and be seen. On this particular night there were many celebrity musicians who had turned out to see the Wolf. Heavyweight drummers Mitch Mitchell (Hendrix), Jim Capaldi (Traffic), and Dino Danielli (Rascals) were there, making our drummer Jimmy nervous, I'd Imagine. Rascals guitarist Gene Cornish was there too, as well as the Chambers Brothers (Time Has Come Today). This was a booking to get us noticed. I was excited to see Howling Wolf sitting at the bar, and naturally cruised over to say a few words, but found out he wasn't the most congenial individual I could meet. The Chambers Brothers were great though, and we went across the street with them later on for some coffee. While we were there in the greasy spoon though, some off center individual began throwing coffee cups and salt shakers at the wall, and we all headed for the exits. I think of this as a New York experience. And I can't wrap this up without telling you that we stayed at the notorious rock hotel, The Gorham. The walls outside were covered with graffiti like, "I love you Mick!". Inside, we saw the Who's road crew checking in, carrying a drum head with The Who painted on it. I got into the elevator by myself with my Firebird guitar, and the door opens and Eric Clapton gets in. Me and him, and he wants to see my guitar, so, sure, you bet,.Eric Very nice, I might add. Still at the Gorham, I'm sitting in the lobby with the guitar, and I see Jose Feliciano walking past with his retinue and his guide dog. Jose says, " I hear an electric geetar – keep playing man!" So, this was just a special time and place, when the music business was exploding, New York was a music Mecca, and celebrity musicians were everywhere. Boston was great, but not like this.

Other notable moments that should be mentioned, without too much elaboration: Muddy Waters played at the Club 47 in Cambridge. I went down with our agent John Sdoucos, who later turned out to be a major concert promoter, and he arranged for me to get up and play a few tunes with Muddy. I did, and was tolerated, but didn't know how to get down from there since no one was telling me to. I finally figured it out though!

Also worth mentioning was the Brown University Spring Weekend with high profile acts on different stages over a couple of days. The Yardbirds with Jimmy Page played, The Shangri-las were there (Leader Of The Pack), we were there, with Walter Powers on bass for this one, and the final act of the event was the great James Brown. We played to 6,000 people – not quite arena numbers, but enough to make for a memorable experience!

Thanks for your time, Richard



AFTER WORDPOSTED BY HISTORY OF NEW ENGLAND ROCK AT 11:18 AM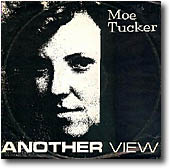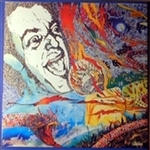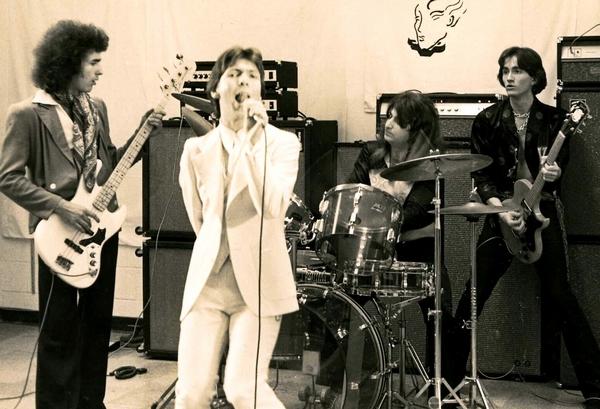 AllMusic Review by Joe Viglione [-]
The mark of craftsmanship on songs like "Hit or Miss," "Saving Grace," and "Dream Inside Your Heart" would be hard to find on many "debut" albums, and 32 years after their 1972 formation in Arlington, MA, Fox Pass bring insightful lyrics and strong melodies to the world on their first full album. Of course having released a classic indie single with "I Believed" in 1976 — a year that saw them opening for Roxy Music in Boston — with the duo of Mike Roy and Jon Macey heading off to Mercury Records to record two albums with Tom Dickie & the Desires in the early '80s, well, this debut is actually more like a diamond hewn from decades in a business rife with uncertainty. Barry Marshall's production crystallizes the performances — taking a "Sometime Saturday Girl" to bring that Tommy Boyce/Bobby Hart vibe into the new millennium. Marshall has known the group almost since its inception and truly understands the work of Jon Macey and Mike Roy better than Ed Sprigg and Martin Rushent did for the Tom Dickie albums — all due respect to the highly competent Sprigg and Rushent. The chemistry between the artist and the producers on those Desires albums just wasn't there. And with no label pressures the band is free to come up with fine pop tunes like "The Easy Way," material that effortlessly flows from their repertoire. Roy sounds like Ben Orr of the Cars singing the exquisite "Heavy as a Heartache" with neo-doo wop vocals from Macey and bassist Steve Gilligan. While the group's influences are very well disguised on this set — you'll hear pieces of sounds you just can't place — the key is that the music seems more original because the band is plagiarizing its own riffs from years past. Some of the ambience of the Jon Macey/Barry Marshall tune "Comical" from 1993's Too Much Perspective disc is reinvented on "Dream Inside Your Heart" — a terrific hook over a gliding and airy bed of pop riffs and chord changes. Its complexities are vast compared to "Wanda," the closing song that the band has performed since it was written back in 1973. "Hit or Miss" might come in at close to six minutes, but it has the groove and guitars suspended in space to be radio-friendly, playing perfectly on an album where songs like "In a Dream" come in from out of nowhere, sparkling pop created by a band that was doing it years before R.E.M. formed and brought this style into vogue.

https://www.allmusic.com/album/fox-pass-mw0000762549
Everything Under the Sun Jon Macey / Steve Gilligan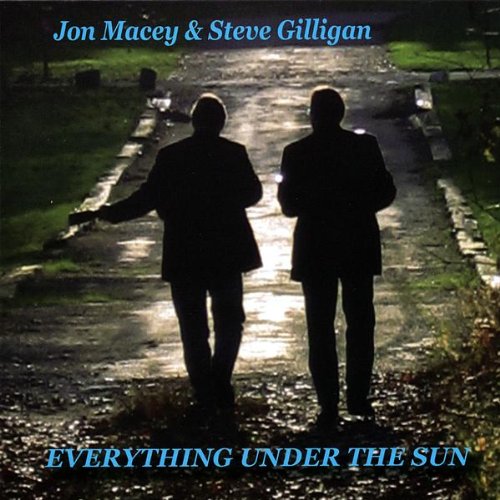 https://www.allmusic.com/album/everything-under-the-sun-mw0001637867
Review: Eclectricity by Michael J. Roy – A Burst of Creative Energy
By Joe Viglione – July 1, 2015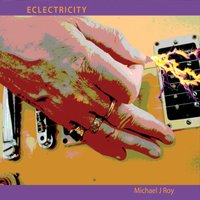 Michael J. Roy's THE BRIGHT SIDE
TMRZoo Review by Joe Viglione http://www.tmrzoo.com/2018/72588/review-michael-j-roy-the-bright-side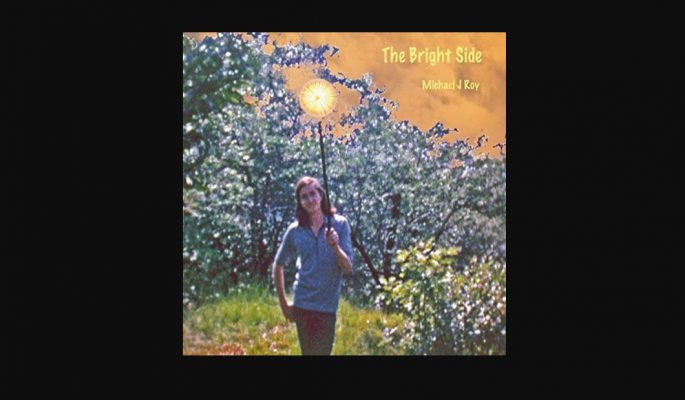 Steve Gilligan and Jon Macey are two veterans of the Boston music scene as well as half of the band Fox Pass, and their debut CD as a duo, Everything Under the Sun, features a dozen fine original compositions that are democratically split — five from each songwriter with two collaborations. The title track is one of those co-writes and it features an uptempo Everly Brothers harmony à la the Beatles on "Two of Us" from the Let It Be CD, and is one of the poppier episodes before the singers touch upon the other musical worlds they fancy. With longtime producer Barry Marshall intentionally keeping the production sparse, it allows Gilligan's superb use of mandocello, mandolin, Dobro, and harmonica — as well as Jon Macey's dulcimer playing — to shine under the perfect guitar strums. When experienced live in concert, it is those exotic instruments coupled with the strong songwriting that help the pair create a magic that their friend and colleague Jonathan Richman sought when he traded the loud underground rock in for the flamenco guitar. But where Richman tells his song-stories from the protagonist's point of view, Macey and Gilligan indulge their passion for the music of Gram Parsons, Chris Hillman, the Louvin Brothers, and, deliberate or not, Bob Dylan, in a reverent way that keeps their personalities from overpowering the material. It's a dramatic departure from Fox Pass, where the writing is solely from the pens of Jon Macey and his longtime collaborator, Mike Roy — a pair who toured with Hall & Oates (they had the same manager), so the major-league polish and approach on a simple composition like "You Will Know Them" is crafted from decades of walking the path.
Religious overtones abound, and former Stompers bassist Gilligan's solo voice on "Harrison Ave. 2am," before the harmonies kick in, gives the album another sort of definition — this is not a Jon Macey solo project — and the exciting sounds of the Old World instrumentation that sparkle on-stage translate perfectly to CD. Producer Marshall compared old mixes from the Louvin Brothers to keep the sound authentic, or as this duo (trio with their producer) calls it…"timeless." It works, especially on the disc's longest track, the eight-minute epic "Emma and the Dance," with its lovely instrumental opening. Less is more here, because these minstrels are so proficient at working their stringed instruments and, clearly, are in it for the art, as evidenced by "Watchin' You Go By" and the neo-rockabilly of "Roy Orbison gone folky" that is "All You Gotta Do." Even the packaging reflects the care put into the recordings: the vintage look of the back photo and the color schemes on both the inside panel and the CD face. Picture Aztec Two-Step or Batdorf & Rodney exploring new territory by going back to the future; a lot of ground is covered by keeping it simple and touching upon as many of their influences as possible. Everything Under the Sun is a pleasant and highly effective departure from what the Fox Pass fan base would expect, and for those familiar with Jon Macey and Steve Gilligan's rock & roll efforts, hearing "Gordon's Daughter" would certainly confuse during a blindfold test — and impress, as this album does from start to finish. Collapse ↑
Four minutes and fourteen seconds of "The End" opens The Bright Side CD from Fox Pass guitarist Michael J. Roy…no, no, no…not the Doors near twelve minute MFSB epic – referring to a Charles Manson delivery of the Philly Sound's mother/father/sister/brother routine, though in another dimension. Michael punctuates his pop with guitar bursts, leaving Oedipus out of the equation.
Track 2, "Same Old Thing," brings the jangle back, but dips it into Gene Parsons territory, something Tom Petty made a career out of. Interesting in that Roy's partner-in-Fox-Pass, Jon Macey, has gone full-out with the Hummingbird Syndicate embracing Sonny Bono/Jack Nitzsche "Needles and Pins" guitar sound. "Impossible Ways," track 3, could be a modern-day Searchers in fact, with "Mr. Berserk" taking a similar sound down into the dark side. That's the interesting force at play here, Mr. Roy's optimism in Fox Pass taking a turn into Lou Reed downer territory with vocal work reflecting the titles, "The End," "Mr. Berserk," interestingly finding Reed's Blue Mask emotions than the "bright side" of life, but an album does give one the opportunity to stretch out.
With over forty-seven minutes of music, we'll give Mike that latitude. "World Run Wild" shows the Boston area veteran artist his Billy Squier side, the emphasis on hard rock feels like a sequel to "The Stroke" from former Sidewinder Squier's 1981 Don't Say No album. Now this critic is referencing lots of musical textures from other artists, but that's just for the reader to get an idea. Mike Roy is an original and he draws from a bountiful palette to offer something distinctly different from the work that he's known for, the music of New England area legend Fox Pass. "Point of No Return" at four and a half minutes is Hugo Montenegro meets the Doors and a strong track. "Thin Air" pierces the speakers after the mellow verse while
"Barely There" takes George Harrison's amazing descending line from Cream's "Badge" – and a good chunk of side 2 of the Beatles Abbey Road – with a folk/poet's reading over a most Beatle-esque spirit. While most of the tunes are in the four-minute range, track 10, "A Reason To Live" is the shortest at 2:37, poppy and anthemic, Joan Jett or the late Ben Orr could both have a ball with it.
Once upon a time New Rose Records' Fan Club imprint put out Sons of the Dolls, an intriguing look at songs from members of the New York Dolls. If one takes the accumulated tracks of the Fox Pass family tree – 12 songs here, the Stompers, the Jon Macey/Steve Gilligan project, Gilligan's own solo cd's, Hummingbird Syndicate and more, you are talking over a hundred compositions from a talented set of musicians. A digital boxed set of the future, perhaps. The Bright Side presents more than just a follow-up to the previous Electricity disc, it is also the musical other side of a musician away from the focus of a working band.
Find The Bright Side on
CD Baby https://store.cdbaby.com/cd/michaelroy1
Reverb Nation https://www.reverbnation.com/michaeljroy/songs
Website: www.mj-roy.com
Release Date: August 6, 2017
Label: Blue Room Records
See more reviews here: http://bostonrecordreviews.blogspot.com/2007/07/miscellaneous-reviews.html
Joe Viglione is the Chief Film Critic at TMRZoo.com. He has written thousands of reviews and biographies for AllMovie.com, Allmusic.com, Gatehouse Media, Al Aronowitz's The Blacklisted Journal, and a variety of other media outlets. Joe also produces and hosts Visual Radio, a seventeen year old variety show on cable TV which has interviewed Jodie Foster, director/screenwriter David Koepp, Michael Moore, John Cena, comics/actors Margaret Cho, Gilbert Gottfried, Gallagher, musicians Mark Farner and Don Brewer of Grand Funk Railroad, Ian Hunter of Mott The Hoople, Ray Manzarek, John Densmore, Felix Cavaliere of The Rascals, political commentator Bill Press and hundreds of other personalities.