"If men believe in fallible computers, it should be easy for them to believe in an infallible Spiritual system, call it God, Christ, Subconcious or whatever" Joe Viglione 12:46 pm May 10, 2021
Joe Viglione's Original Hotline to the Underground, …since the 1970s
The Batman 2021
THE BATMAN Trailer (2022)
Thirty-two million, eight hundred fifty eight thousand, five hundred and fifteen views on this particular YouTube video / preview / trailer …the " First trailer for The Batman starring Robert Pattinson" https://youtu.be/-FZ-pPFAjYY begs the question – could DC screw up their franchises, in concert with Warner Brothers, any more than they already have? First, Robert Pattison looks more like Robin than Batman, but ANYTHING would be better then Ben Affleck, God help us and save us. Political castings are so passe' – and boring. People love the familiar, and Christian Bale rescued the franchise from the abysmal castings of Michael Keaton (fine as Vulture in Marvel, horrible as Batman courtesy of DBPS (Director Bi-polar syndrome) Tim Burton. George Clooney was clueless, Val Kilmer put the stake in the bat's heart and killed the franchise. IF the film company had any decorum Adam West would have been the Batman for the first Burton film. Yes, Burton made money for the company (not so much for Dark Shadows though, did he?) and that being said, the biggest mistake after the stale television show which needed reinvention into a serious Batman series, the original Batman movie from the 1960s should have been serious. As serious as Planet of the Apes or Star Wars. Then there's the earlier two serials, starting with 1943 (see below) and 1949's Batman and Robin. The Batman was never treated properly until Christopher Nolan's trilogy – Batman Begins, The Dark Knight and The Dark Knight Rises. Even that tremendous turn of events (Batman Begins 373.6 in 2005; the Dark Knight 1.005 billion 2008; The Dark Knight Rises (2012) 1.081 billion https://en.wikipedia.org/wiki/Batman_in_film#The_Dark_Knight_Trilogy_(2005%E2%80%932012) the poor villains of the first and the third made the films more difficult, though vastly superior to every other Batman entry. Heath Ledger seconded by Christian Bale performances saved the day, but one must have superior scripts to work alongside superior acting. Christian Bale was necessary for this role…an older Batman and Robin could save the day, but no matter how much money Pattison makes it is still going to be an "alternate universe" Batman. One of the most famous figures in film and comics has still not yet has his day. Christian Bale can return and make things right. Rob Pattison? Kind of like an alternate universe Joker that Joaquin Phoenix gave us, not coming anywhere near Heath Ledger's brilliance.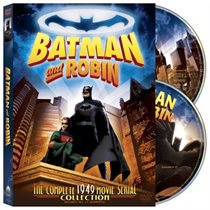 32,858,515 views•Aug 22, 2020436K25KSHARESAVE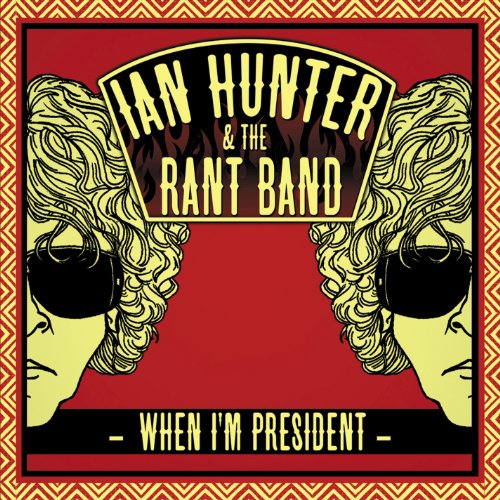 Ian Hunter When I'm President
By Joe Viglione – September 20, 2012
On September 3rd 2012 I reviewed the wonderful title track of this album, and seventeen days later Mr. Hunter is scheduled to be on my TV show, Visual Radio Live, 8:00 PM carried on cable access TV We're going to explore his album in depth, but right now, here are my immediate thoughts. Read more Ian Hunter reviews on ClubBohemia.club https://clubbohemianews.blogspot.com/2021/05/ian-hunter-strings-attached-by-joe.html
"Comfortable (Flyin' Scotsman)" has a roller coaster "Brown Sugar" ride resplendent in that classic style familiar to Mott The Hoople fans around the globe. The Rolling Stones may have been exiled on Main Street back in the 1970s but as Ian Hunter crafts album after album with solid songwriting his musical essays are expanding the original vision while simultaneously migrating from label to label. 1995's Dirty Laundry was on Cleveland International, 1997's Artful Dodger on the OutofTime imprint, 2000's Rant on Fuel 2000, the live DVD Just Another Night on MVD (2004)the beautiful Strings Attached on Sanctuary (2005), Shrunken Heads on YepRoc (2007), Live In London – a cd release of some of Just Another Night on The Great American Music Company (2007), Man Overboard on New West (2009) and now, three years later, When I'm President on Slimstyle Records (2012).
If you're counting that's nine labels in 17 years, an amazing feat in an era when hit radio is controlled by corporations spoon-feeding nonsense to the masses. We can thank Congressman Ed Markey (located right down the street from my home where I write this) and the usually reliable Bill Clinton for the disarray. The Telecommunications Act of 1996 didn't work out the way Markey and Clinton figured it would, and the radio industry as we knew it no longer exists. Nor does the record business, two components of alleged "free enterprise" that have exacted even more hardship on creative artists and their fans.
And perhaps that's the submliminal message that "When I'm President", the song, sends out.
This album rocks with authority, picks up and delivers, and has some unique surprises. "Ta Shunka Witco (Crazy Horse)" is not an ode to an old Neil Young band, nor is it Paul Revere & The Raiders' "Indian Reservation." "Ta Shunka Witco (Crazy Horse)" quotes the film Galaxy Quest's battle cry "Never Surrender" (well, their rant was actually "Never give up! Never surrender!"). It's a slow, dreamy, eerie stylistic change for Hunter, and it is brilliant. Where 2009's Man Overboard had its moments the CD When I'm President chugs along with the inspiration we want…and expect…from this rock icon. "What For" could have been an out-take from Brain Capers or Mad Shadows, vintage Hunter in great voice and a charging Rant band that is relentless in its execution. "Black Tears" is another abrupt change of pace, everything falling into a groove with stylish lyrics and splashy sounds from the very efficient and very spontaneous band, Ian churning out the passion in a way the rock-star-wannabe 20somethings of today have yet to provide… or experience.
"Just The Way You Look Tonight" is not a cover of the classic Frank Sinatra tune ("The Way You Look Tonight", no "just" in the title), nor a take-off on former (early, early) almost Deep Purple musician's "The Way I Feel Tonight" (made famous by the Bay City Rollers), it's a fun stomp that has magical instrumentation and an eloquent expression from the veteran frontman. The entire album works, "Wild Bunch" deserving special mention, and while Man Overboard had an extraordinary few moments ("Arms & Legs"), this album has Ian Hunter being Ian Hunter, a great leap forward, a welcome return to what the fans love about this icon. He's got our vote.
Ian Hunter, When I'm President – Track Listing 1. Comfortable (Flyin' Scotsman 2. Fatally Flawed 3. When I'm President 4. What For 5. Black Tears 6. Saint 7. Just The Way You Look Tonight 8. Wild Bunch 9. Ta Shunka Witco (Crazy Horse) 10. I Don't Know What You Want 11. Life
Joe Viglione is the Chief Film Critic at TMRZoo.com. He was a film critic for Al Aronowitz's The Blacklisted Journal, has written thousands of reviews and biographies for AllMovie.com, Allmusic.com and produces and hosts Visual Radio. Visual Radio is a fifteen year old variety show on cable TV which has interviewed John Lennon's Uncle Charlie, Margaret Cho, Ray Manzarek, John Densmore, Felix Cavaliere, Marty Balin, Bill Press and hundreds of other personalities.